Startup of the Week: Agenic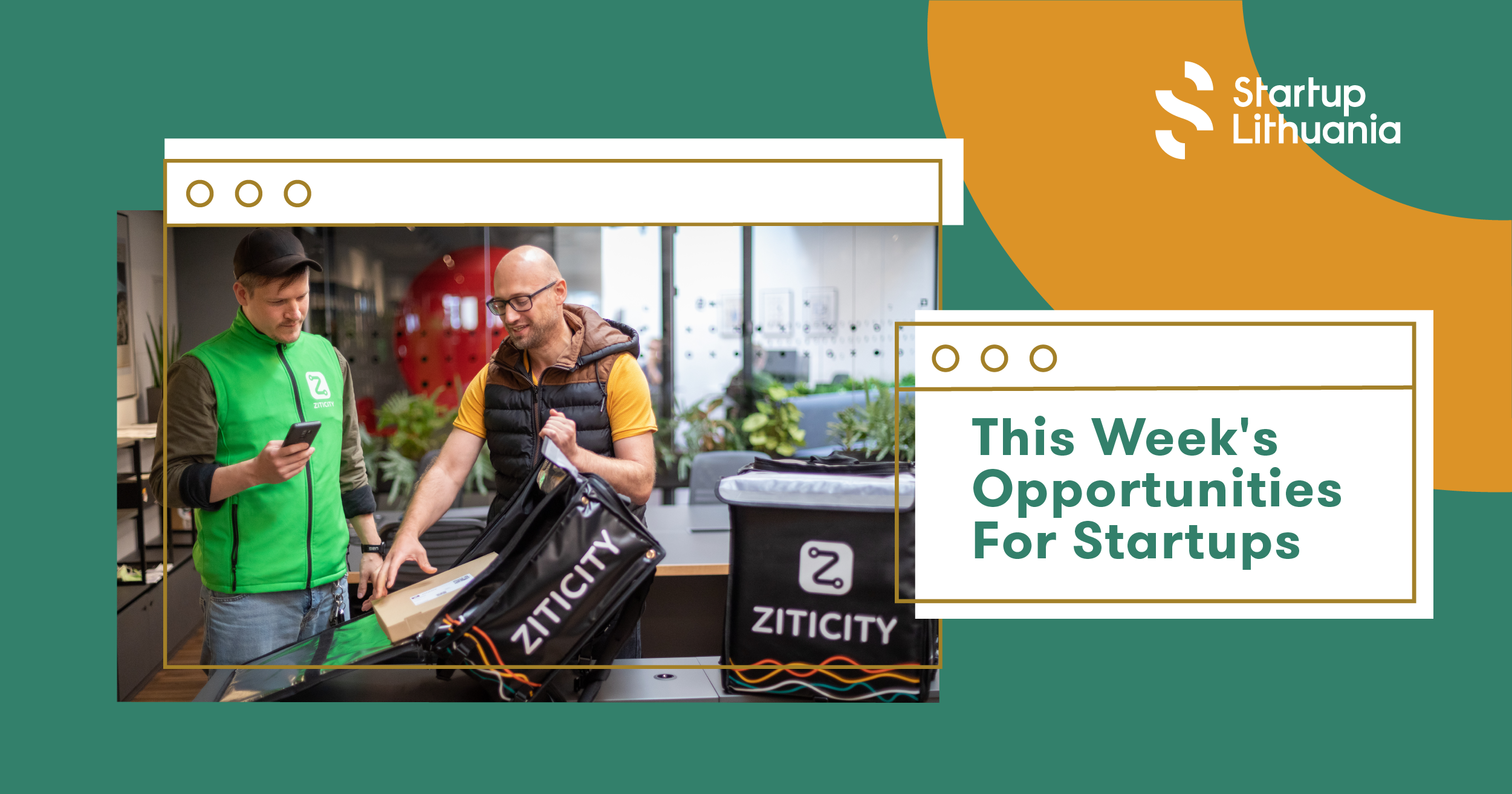 Have you ever heard about the MarTech solutions? Technology – as we all know – moves at a rapid pace. The relatively young MarTech sector is no exception. MarTech tools are becoming an increasingly important term for businesses and marketers to be aware of. And that's why this time we want to introduce you to one of the Lithuanian MarTech solutions, our Startup Of The Week – Agenic and its team. Read more about their team and the solution they are developing. ⤵️
Tell us about your startup. What is Agenic? And how does it work?
Agenic – a newly sprouted MarTech startup whose sole mission is to help brands grow their communities by easily collaborating with trending content creators. Not only do we help cultivate the relationships between the two, but also save time and money by providing an easy-to-use influencer campaign management platform. 
Running influencer marketing campaigns should be a smooth and effortless process. We often see brands struggling with campaign management tools that are inconvenient and difficult to handle. 
For that reason, Agenic campaign management embraces 4 simple steps where you can:
Define campaign goals and discover creators
Review the content that fits the brand
Stay "on top" of campaign execution
Share the results with your team
These four simple steps assure a straightforward execution from the brand manager side and successful results of the overall campaign.
What are your competitive advantages that work? What are your competitors?
Automated campaign management and reporting. Data-driven sourcing of influencers. Consolidated billing and repealed legal issues for running campaigns covering 10+ influencers. Moreover, getting deep insights on the company followers and suggestions to them and identifying loyal and new followers.
Competitors: Taggermedia, Influencity, Influence, Neoreach, Promote.
What were the reasons behind coming up with this idea and launching this product?
After coming to know many people from the influencer marketing industry we could not notice that in this technology era the processes in place are the same as in the digital ads business in the 00's.  
When exactly did you launch, what were the main challenges before launching?
We are in the pre-launch stage. Or we can say that the launch is November 2021. The main challenge is to identify the MVP for the product as the number of challenges that different influencer marketing industry-related people identify is enormous and definitely not all of them are worth solving.
What are your target customers? Both in terms of user profile and geography? Do you have some already?
Our primary target audience is small and medium-size businesses that have at least 1 person doing digital marketing in-house and who aren't afraid to apply bold, innovative, and value-added solutions.
What are the biggest challenges while working on this product and how are you overcoming it?
There are 3 main challenges that we are tackling on a daily basis:
market viability – talking to industry experts, validating problem scenarios, evaluating their, evaluating and tracking our competition and where the market goes.
product roadmap – our backlog is an ever-growing and living organism. As easy as it might seem, prioritization is the key here. Keeping the pulse on the must-haves, should-haves, could-haves, and must-not-haves is what helps us out here. It is never written in stone and we plan to keep it that way – the learnings from the market are more important than our prejudice.
time to market – there are certain deadlines that are important to have and that's where the Lean Startup framework/model comes in handy. Collecting evidence and learning fast is the key here. It's better to kill off the feature early than overspend the time on it, isn't it?
Tell us more about funding. How did you get it? Do you seek extra funding?
Currently, we are at the finish line in the negotiations with the Angel Investor. So stay tuned for exciting news.
Please introduce your team!
Tomas Vasiliauskas is the young entrepreneur and the CEO of Agenic. Tomas' competence lies in business & product development.
Nineteen years old entrepreneur can already be called one of the most successful leaders and startup developers, who is able to bring together such a competent, experienced team of professionals for one common goal.
Viaceslavas Ruckis is the co-founder and CTO at Agenic. Slava's expertise lies in technical solutions & product management. He was leading tech & product teams in various well-known startups, devhouses.
Deimantė Binkytė is the advisor of marketing at Agenic. Deimante's expertise lies in the marketing field. She is one of the leads at Httpool.
Kristina Kulbušauskaitė is the advisor of influencers at Agenic. She is the best influencer marketer working with the most famous Lithuanian influencers.
Strong startup culture isn't something that can be created overnight but it can be worked towards with some conscious moves. So what are your moves towards this?
The famous management guru Peter Drucker quotes that "culture eats strategy for breakfast." This means that no matter how great the strategy will be, the culture of the organization will be a key factor in the effectiveness of the strategy. That's why for us a work culture is a very important criterion when we choose partners, employees. We are a startup that values trust, competence, desire for learning, and empathy. Most importantly, each member of our team should trust what they are doing and understand the reason why they are doing it. 
⭐️ Bonus question: what's next? Tell us about your future plans.
We are planning to release an alpha version of the platform for mass use by the end of Q2, 2022.
Thanks for sharing your story, Agenic!