"Startup Fair. Recharge 2021": Meet Featured Investors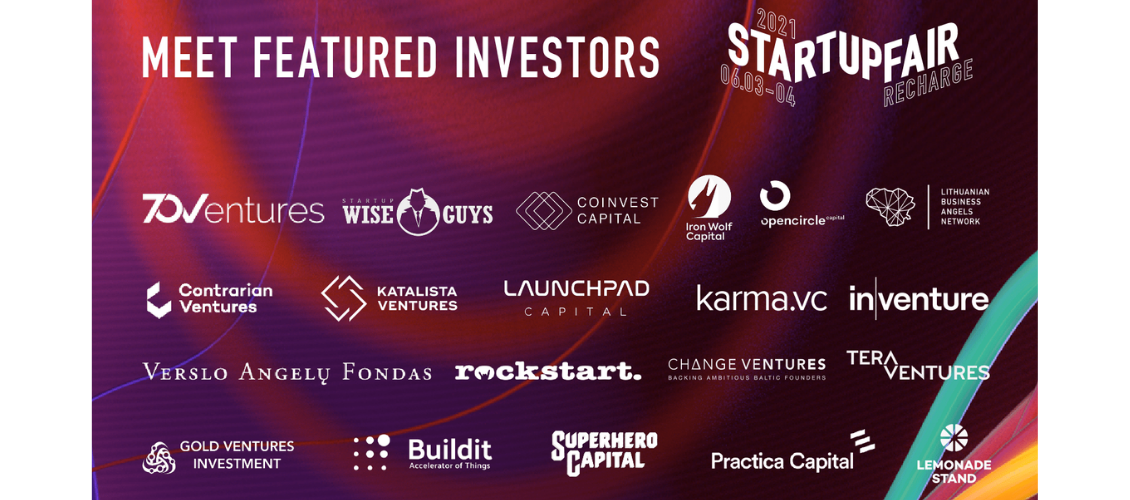 We dedicated this year's "Startup Fair" to RECHARGE for a reason. Not only to share lessons learned but also to recharge and strengthen the disrupted connections. Networking makes a huge part of our event and one of the aims is to bring together startups with investors, that's why during the Startup Fair. Recharge 2021 event we will also have 1:1 meetings with investors.
Since the event is in a hybrid format and it will be streamed online, we suggest you a wider range of investors from around the world, giving the bigger access to potential capital. 
If you are a startup looking for the right investor for your brilliant business idea, check the list of investors who you'll have the chance to meet at the Startup Fair. Recharge 2021: