Startup Fair Becomes an Important Impulse for Start-up Development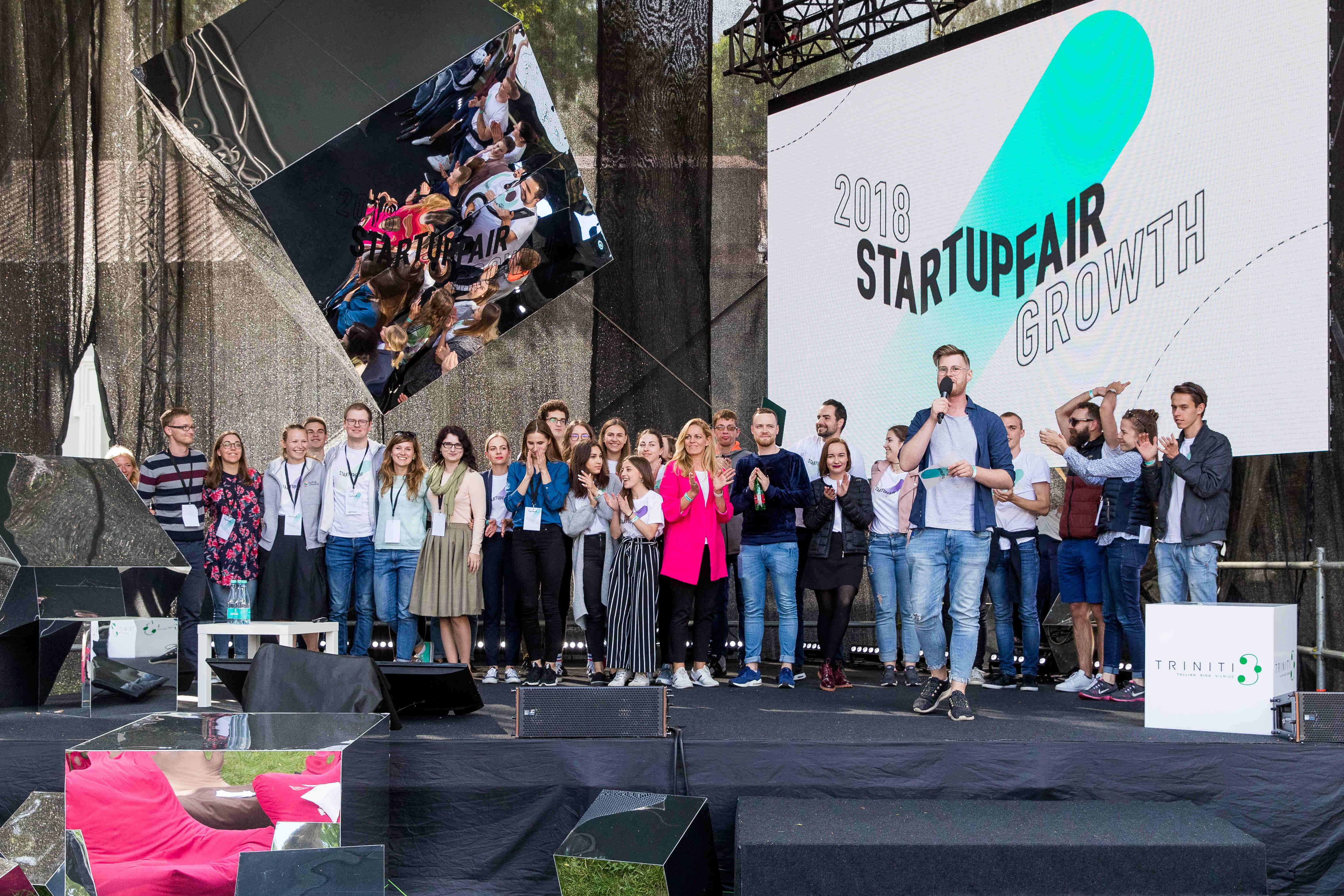 Last year, at the international start-up conference Startup Fair, "Oxipit", a start-up operating in the field of medicine, was recognized as the best and most potential start-up. Then "Oxipit" was only making its first steps, but today it already boldly moves along the path to a practical medical system around the world. The search for the best start-up will also take place this year at the event Startup Fair on May 30 – 31st.
The last year was extremely successful for "Oxipit", a start-up operating in the field of medicine, which was recognized as the best start-up in Lithuania in 2018: the company won all major awards in Lithuania, it demonstrated success at international level.
"We are really excited about winning the first place at the last year's Startup Fair. This experience triggered positive emotions and motivated the team to continue moving at even faster pace. We are also very pleased with the Innostars award, that was set up by the European Institute of Innovation & Technology and that our company won at the grand finale in Budapest. This major achievement showed that we are among the most interesting European companies of this stage. Competitions and visibility really help develop a start-up, by drawing the attention of everyone to the real work done and in pursuing for further investments", – tells Gediminas Pekšys, the founder of start-up "Oxipit".
Today, ChestEye, a medical product developed by the team of "Oxipit", already has an international CE certificate, which enables the realization of artificial intelligence-controlled software that recognizes cases of cancer, chronic illnesses, infections or identification of the consequences of various injuries. Although a year ago, the team of "Oxipit" only had a prototype of the idea, today a medical start-up is already used in clinical practice in the European Union.
"In 2018, we had an algorithm of probabilities that operates on the basis of artificial intelligence, which we tested constantly and which at that time showed great potential: according to the AUC metric, ChestEye already could detect a variety of diseases and radiological signs with 71% accuracy. However, during Startup Fair, our equipment was not yet usable in practice because it was not certified, and we ourselves had many unanswered questions about the market, the price, the duration of the sale of such a product. But today we understand our customers much better, and AUC metrics amounts to 93%", – says G. Pekšys.
Although there are no competitors in the world of the medical product ChestEye, nonetheless, competitors offering similar products are forcing to make efforts in order to maintain positions of the market leader.
"We never stop analysing where else we could expand technologically: at present, the most important thing for us is to ensure the best possible quality of services for our first clients, and effectively take into account their needs.
To this end, we supplement the team of "Oxipit" with experts in their field of specialization who are responsible for communication with the customers, IT support. Remaining in the position of technological leaders is another very important direction of our activities. For this purpose, we not only "bring up" a scientific team but also collaborate with increasing number of radiologists", – tells G. Pekšys.
The search for the best start-up will also take place this year
This year, the annual start-up conference Startup Fair. Change 2019 will be held in Lithuania on May 30th and 31st. The most promising start-up will be traditionally elected at the event. Not only Lithuanian but also foreign start-ups may participate in the pitch battle. They will be evaluated by a special commission, composed of internationally experienced start-up ecosystem experts.
"In 2018, even 52 innovative businesses competed in start-up battles of Startup Fair". We expect start-ups to be as active this year as they were in 2018. It is important to mention that we will provide free training to all this year's selected participants of the start-up pitch battle how to present their idea to potential investors", – tells Roberta Rudokienė, the Head of the start-up ecosystem development department "Startup Lithuania" of  Enterprise Lithuania.
According to her, start-ups not only gain experience in presenting their ideas to potential investors, but also draw attention to themselves, and this undoubtedly contributes to increasing their visibility and further success.
"Startup Lithuania" has been organizing the international start-up conference Startup Fair for 7 years.
This year, the participants of the conference will have the opportunity to participate in the election of the best start-up, in individual meetings with Lithuanian and foreign investors, to hear the successful experiences of and lessons learned by successful Lithuanian start-up developers, to learn the latest trends in innovative businesses and technologies.
Registration to Startup Fair. Change 2019 Pitch Battle you will find here.