Startup Events Of The Month: What to Attend in April?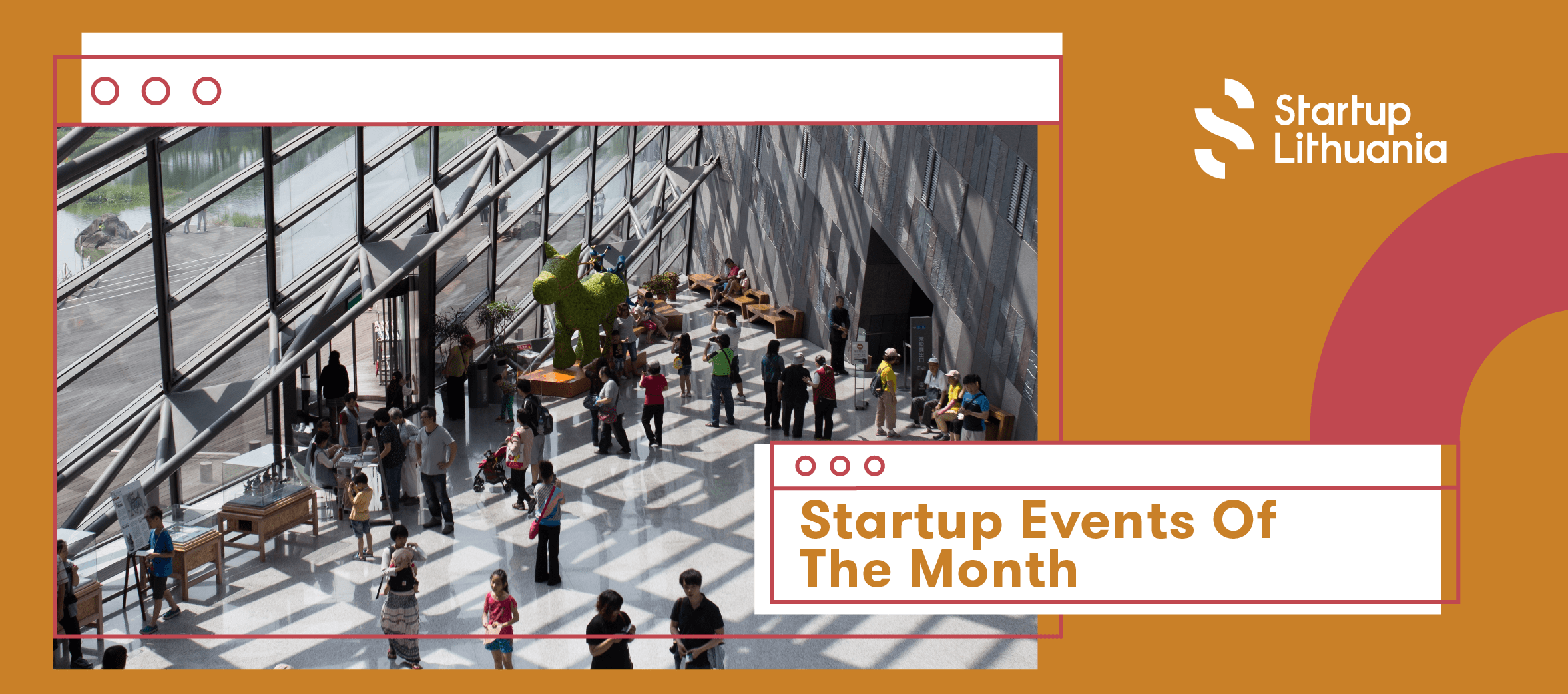 🎉 We are here again with a long-awaited monthly overview!
We prepared a list of the TOP April events and possibilities that are worth your attention. From online seminars and remote workshops to trainings scheduled for this April, we selected top opportunities for you to attend and learn something new.
So many things are happening, we are sharing the majority of it in one place:
📣 April 5 (application deadline) | ISM University of Management and Economics | ISM goes TECH. Hackathon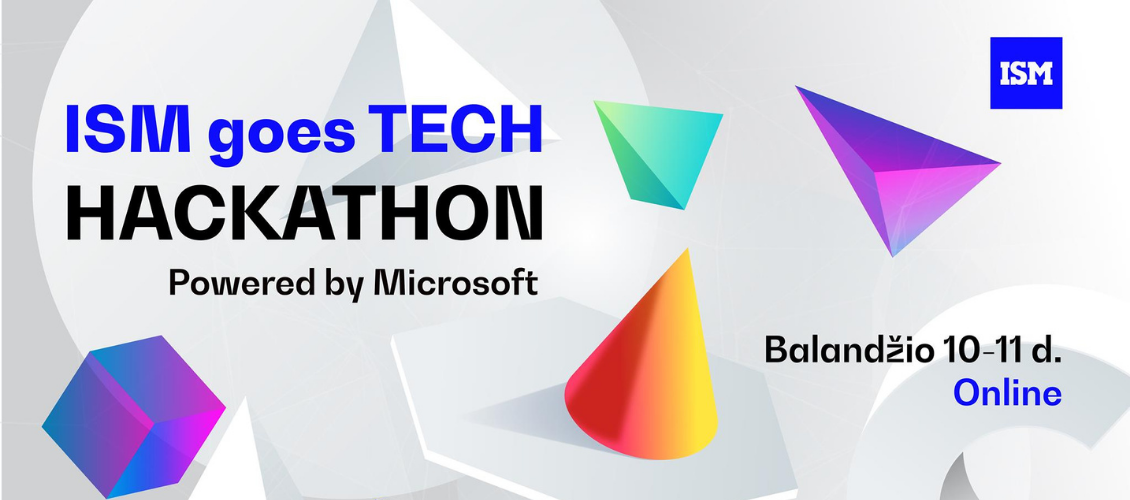 ISM University of Management and Economics invites students (grades 11/12) that are real technology, data analytics, marketing, and entrepreneurship enthusiasts, into their upcoming hackathon. This hackathon will be a two-day event where you will create a business idea together with team members and friendly mentors, and the best solutions will be awarded great prizes!
Find out more and register now because the application deadline is April 5: https://fb.me/e/18utk35mm
📣 April 7 | AgriFood Lithuania | Webinar: AgROBOfood – Future Of Robotics
This webinar will give you an insight into the agROBOfood project – and how you can receive funding to connect the agriculture and food industry with robotics to solve real challenges.
This webinar will give you:
A guide to applying for the Open Call to receive funding for your idea;
An overview of future Open Calls in agROBOfood;
Insight into the meat and fish challenges of agROBOfood – with two perspectives;
Networking with relevant members from the Nordic/Baltic region.
April 7th 2021 at 10:30-11:30 (Vilnius time). Event – https://fb.me/e/hie8qLQz5 & registration – https://bit.ly/3deGiwa
📣 April 7 (application deadline) | BayStartUP | VentureCon International Conference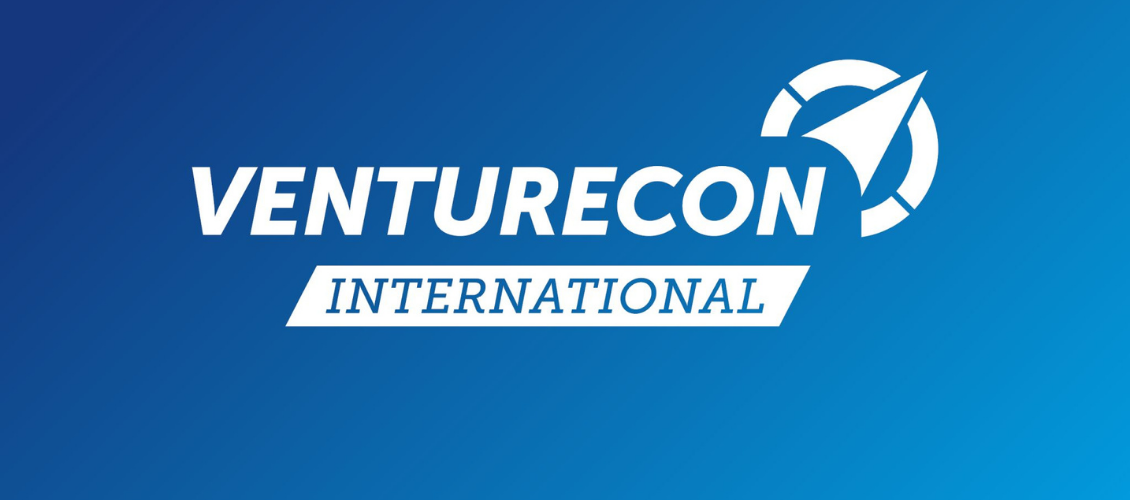 On May 18th, conference VentureCon International, BayStartUP is looking for the most promising business models and rising startups from Europe! Consider applying for one of the highly sought-after pitch slots if you are a digital or tech startup looking for an investment if you can demonstrate that there is a need for your solution in the international market and if you are ready to grow with international business opportunities and financing partners.
👉 Find all the details on application requirements here: https://www.baystartup-venturecon.de/en/startups
📣 April 8 | TechChill | Your Next Move: Spotlight on the Baltics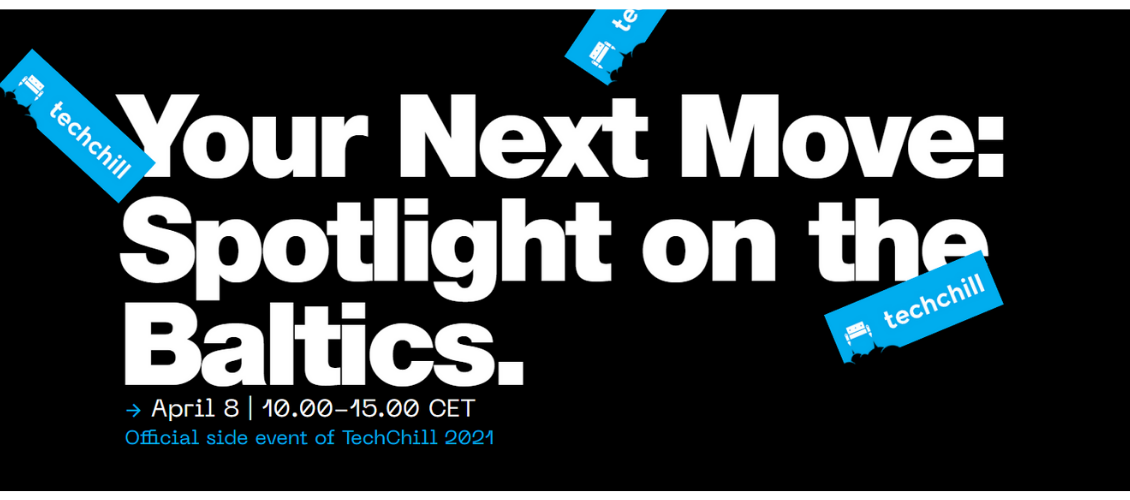 Through the rapid development of remote work, talent and companies have the option to explore the global scale of opportunities at the comfort of their own couch like never before. TechChill invites you and your community to attend Your Next Move: Spotlight on the Baltics to provide insight into the work and regulation environment.
You can check the event: https://www.spotlight.techchill.co/
📣 April 12 (application deadline) | EU India INNOCENTER | THE GO-TO-MARKET PREP TRAINING

The Prep. Training is a 3 weeks programme that helps tech companies to create an effective international expansion strategy to the Indian market. Through this programme, companies will:
Evaluate their readiness for internationalisation
Learn the most important steps they should take to get started
Apply strategies that can highly decrease their risks of expanding internationally
Most importantly, they will also get a first understanding of the Indian market, as well as have the opportunity to pitch to experts in the local market at the end of the programme.
The deadline for applications is on the 12th of April and they can register for free at this link: https://euindiainnocenter.eu/preparation-trainings/
📣 April 16 | Ministry of Energy of the Republic of Lithuania | Seminar "Opportunities For Startups In Energy Sector In Lithuania"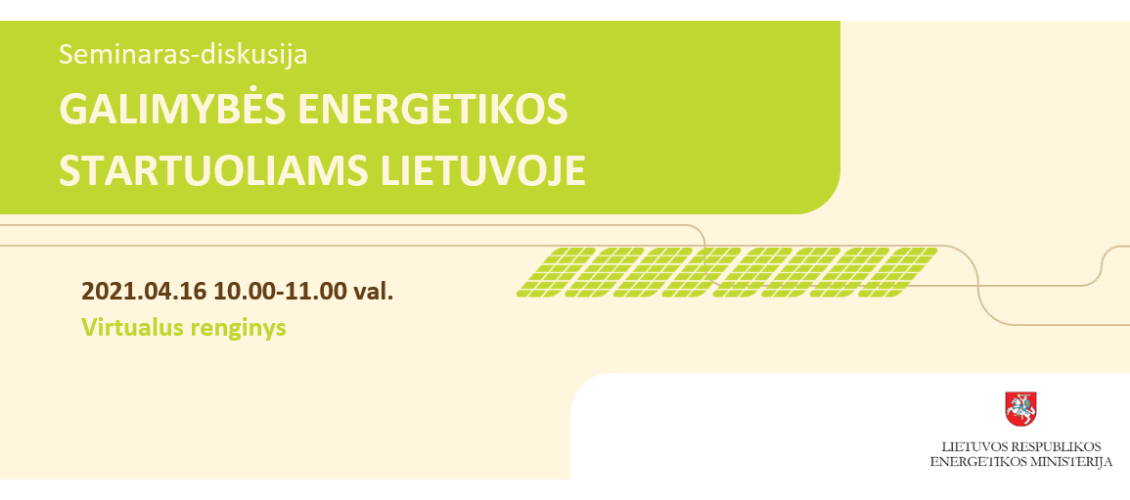 On April 16, 10 AM, the Ministry of Energy of the Republic of Lithuania will organize a great seminar and invites all startups to their discussion where they will discuss the main opportunities for startups that are operating in the energy sector.
Registration: https://enmin.lrv.lt/apklausos1/energetikos-startuoliu-renginio-registracija
The LIVE event will be broadcasted on their Facebook page: https://www.facebook.com/energetikosministerija
📣 April 23 | AIESEC | Youth Speak Forum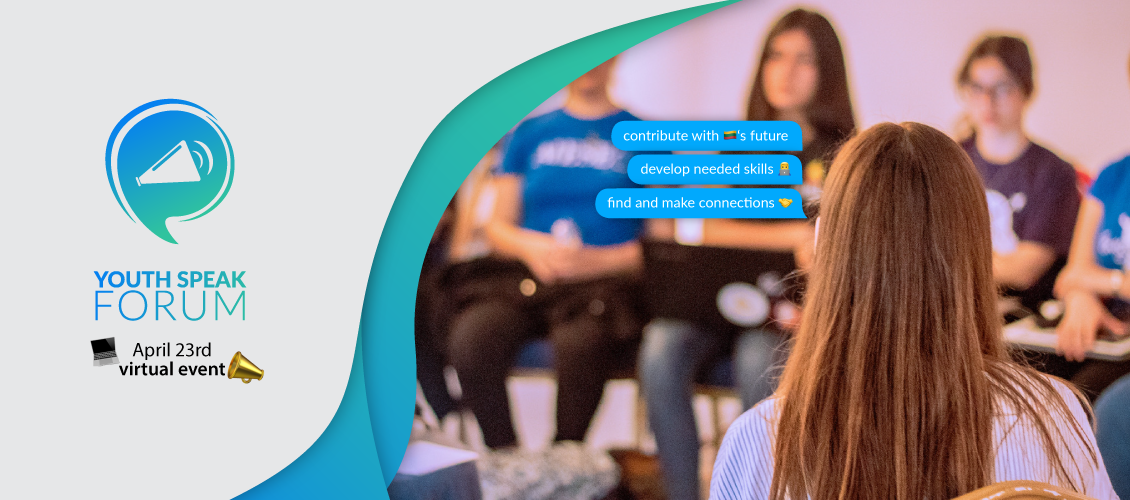 Youth Speak Forum is an event dedicated to connecting companies and youth to promote conversations to find effective solutions for global issues. Sharing companies' ideas and work towards the sustainable development of the world.
It is constructed in a way that the participants can learn, reflect and discuss the future of entrepreneurship and its role in this context.
Follow the event: https://www.facebook.com/events/4065318266860714 and register to it: https://bit.ly/3cGqKCn
📣 Bright Pixel & CIVITTA & F6S | Blockchain/DLT Acceleration Programme – BlockStart | Open Call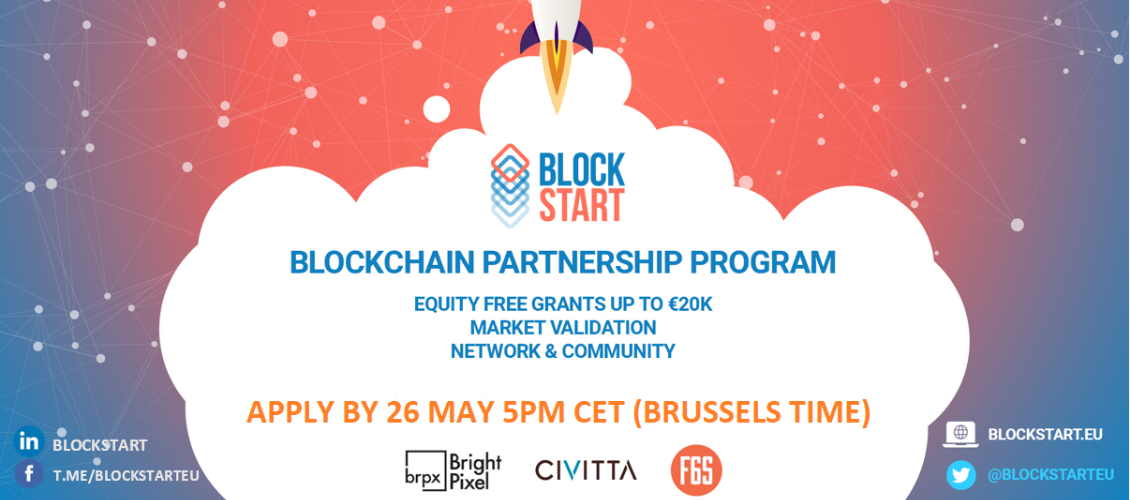 In its 3rd and final Open Call, BlockStart is looking for early and growth-stage blockchain/DLT startups from all over the EU and H2020 Associated Countries. This 3 stage-immersive acceleration programme (Ideation Kick-off > Prototype > Pilot) will manage a fund of at least €265,000 aimed at financing blockchain/DLT technologies in the fields of fintech, ICT and retail, with selected startups receiving up to €20,000 equity-free funding per pilot.
The deadline for applications is 26 May at 5pm CET/Brussels Time.
Find out more: www.startuplithuania.com/startupsmp/blockstart-3rd-open-call-a-new-funding-opportunity-for-blockchain-startups-and-end-user-smes
📣 April 28 | Startup Lithuania & CIVITTA & BlockStart | Exploring Blockchain Ecosystem: Collaboration Between Startups and SMEs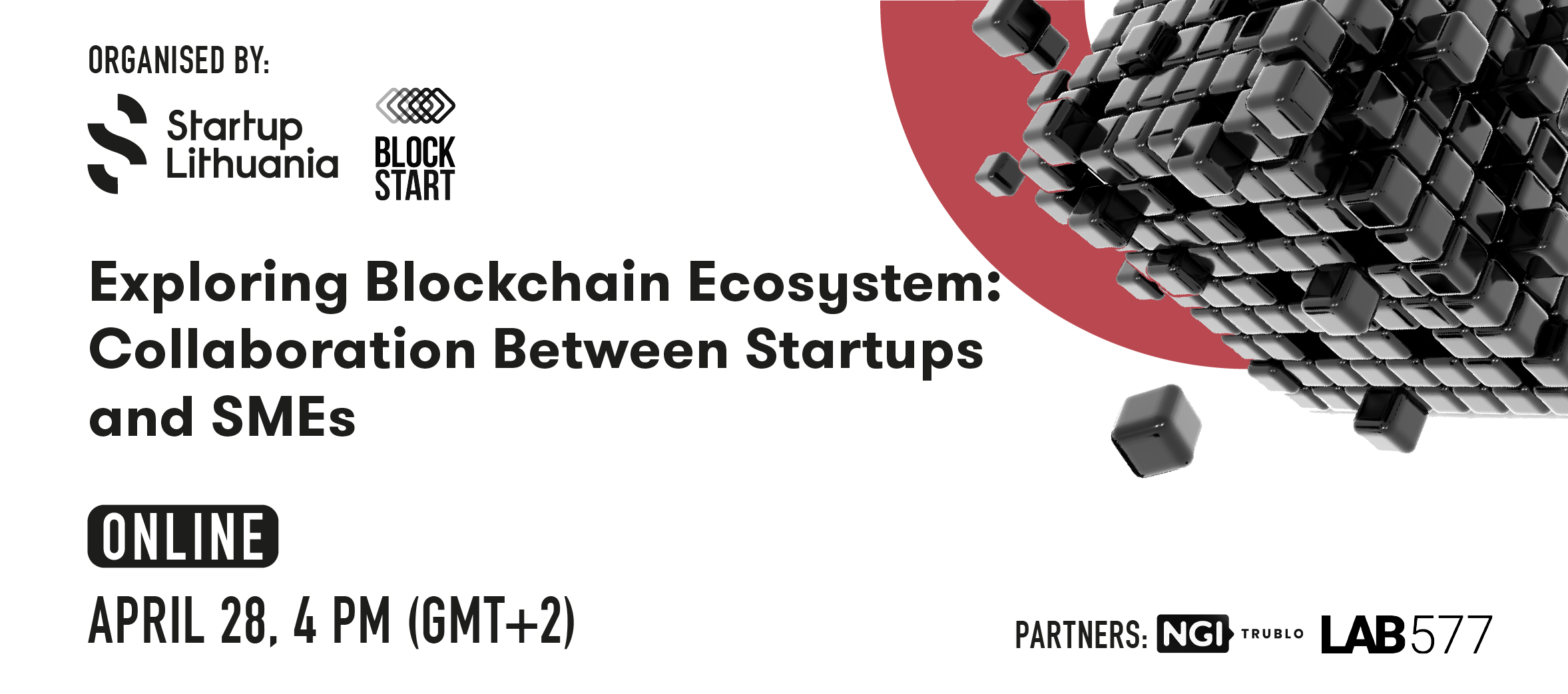 Startup Lithuania has partnered with Civitta to bring together well-known blockchain experts, startups, and SMEs adopting blockchain solutions. In this upcoming panel discussion they will explore the blockchain ecosystem now and the future ahead, discuss the importance and opportunities for collaborations and share their lessons learned.
Follow the event: https://fb.me/e/4avUuuKLc & register here: ➡️ https://forms.office.com/r/5nZ0w4aSNz