SAVE THE DATE for the biggest startups event in Lithuania – Startup Fair. Adapt 2023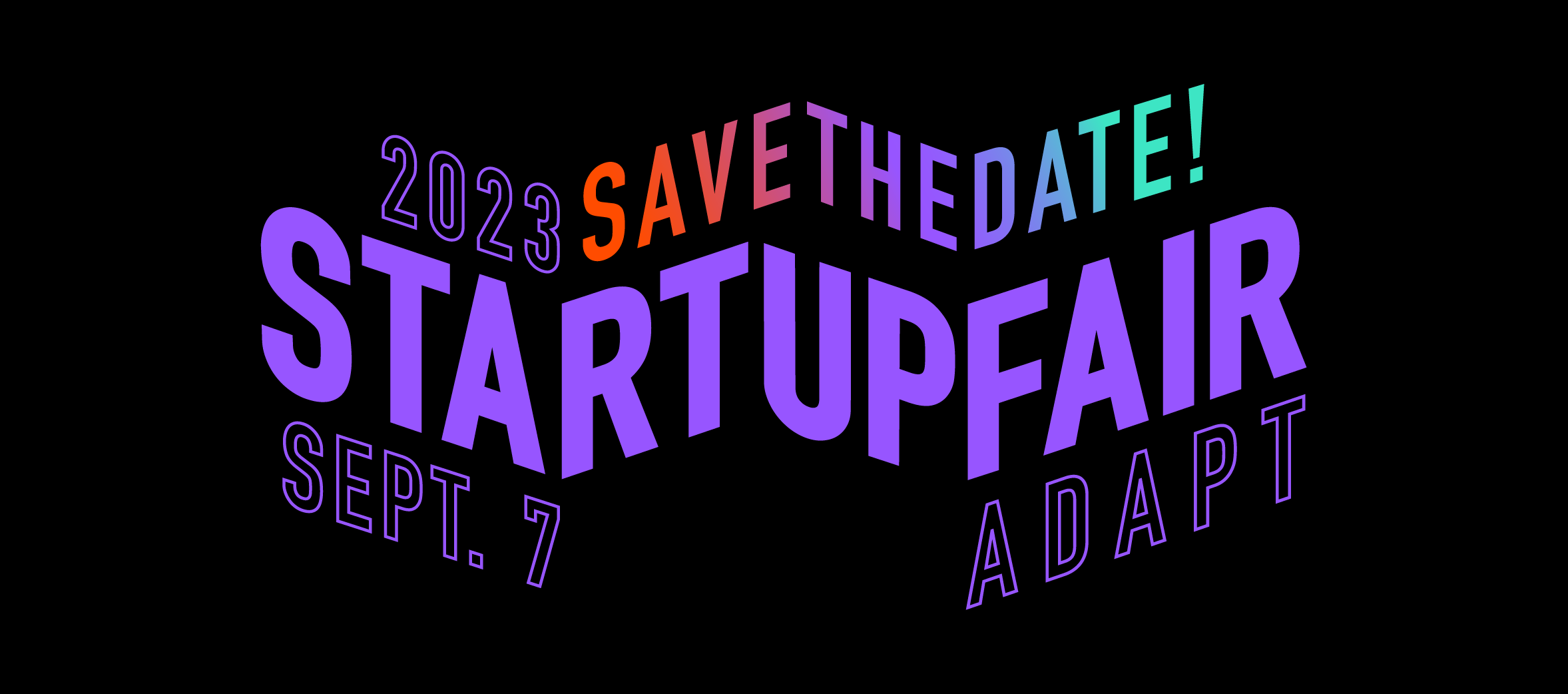 This year, Startup Fair welcomes you with an invitation to adapt. Big changes are shaking the world and affecting every member of our startup ecosystem. Let's gather together, communicate, discuss and find the best way to adapt.
Startup Fair offers the opportunity to renew and establish new contacts, pitch your innovative idea or business, and get useful advice or insights from successful startup founders. It is a great chance to combine the needs of investors and startups – for some to get investment ideas and for others to find a funding partner.
What to expect?
CONFERENCE 
Local and international speakers will present the most relevant startups' topics! Tune in to get up to date with the hottest industry trends, get inspired by success stories, and explore how we can solve some of the most important challenges together.
PITCH BATTLE 
Most promising, pre-selected startups will pitch their ideas and compete on stage in front of the influential jury: the investors, startup ecosystem experts, and the audience. You can be one of them!
B2B MEETINGS
It's never been easier to connect with all the right people. Discover the most relevant attendees including startups and investors on Startup Fair's matchmaking platform and meet them at the dedicated meeting zone or online during the event.
Facts:
1500 attendees
25+ countries
200+ startups
60+ speakers
60+ investors
40+ pitch battle participants
Past year after movie here.
More information and details about Startup Fair coming soon.