Region's 1st Huawei Network Academy & Mobile Apps Laboratory for business opened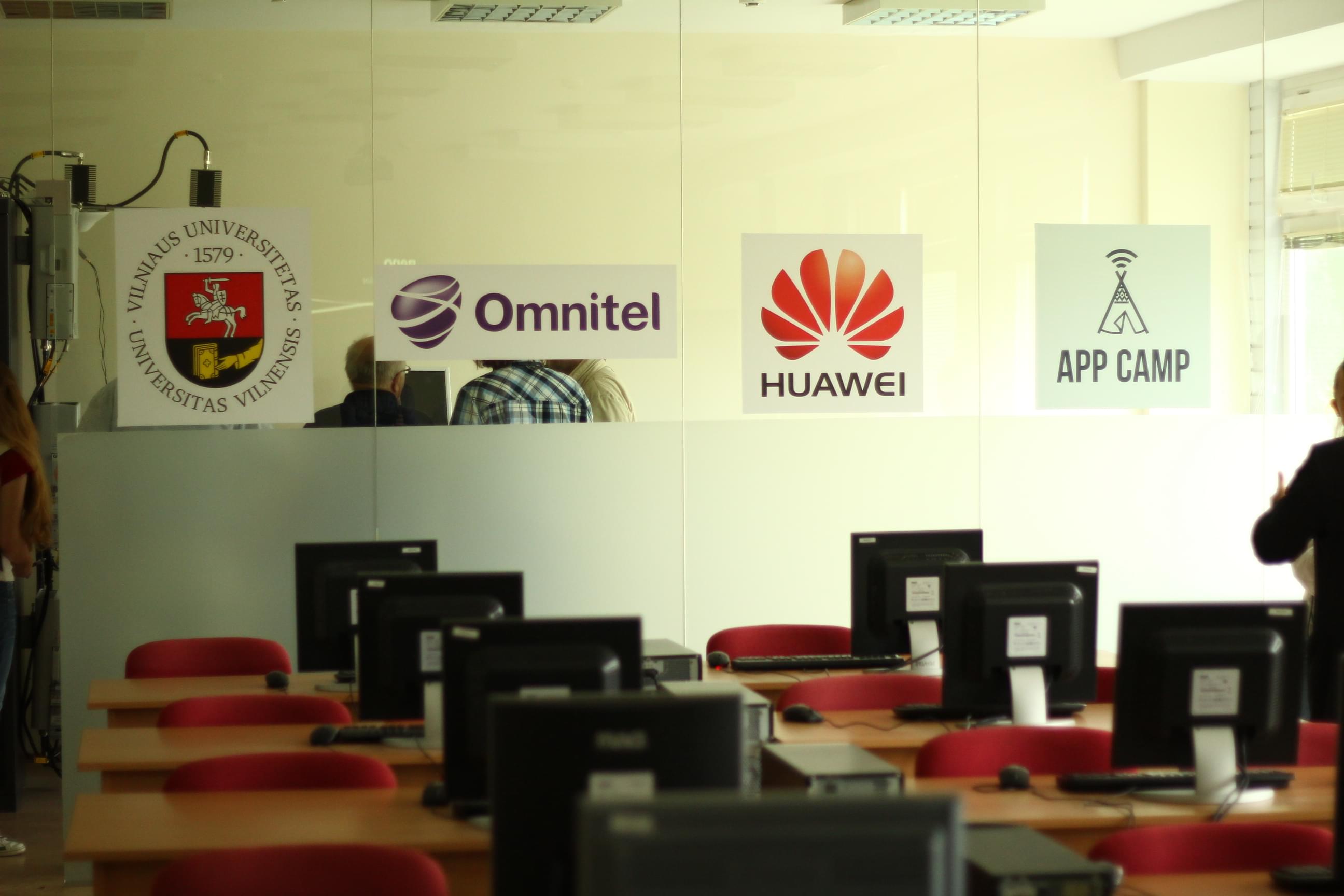 Vilnius University Centre of Telecommunications Science complemented with two new facilities yesterday: the region's only Huawei Network Academy was opened in the Faculty of Physics, with Lithuania's fifth Mobile Apps Laboratory also opening its doors at the centre. The academy will organise training sessions for students as well as business people, and the new Mobile Apps Laboratory will stand out from the earlier ones with its distinctively business-oriented solutions that will germinate there. Some of the first are already in the development stage, even before the laboratory officially opens.
The first training sessions in the new academy are scheduled for early June.
Lithuania's first Mobile Apps Laboratory for business will also focus on smart home solutions that are becoming increasingly popular in the world. These control various devices or services with minimum or no user effort, e.g. switch on and off home appliances over a distance, regulate temperature and humidity level, security systems, etc. According to telecommunications company TeliaSonera, double-figure growth in demand for such services is forecast for this year, with some 100,000,000 home appliances to be based on this technology in the Baltic and Nordic regions by 2020.
The Mobile Apps Laboratory for business that has just been opened in VU is already the second such lab in the university, and the fifth in Lithuania. The university's first laboratory was opened in its Faculty of Mathematics and Informatics 18 months ago.
All five labs, based at four Lithuanian higher-education institutions, have more than a hundred workstations with all the necessary equipment. The other three Mobile Apps Laboratories are at Kaunas University of Technology, Klaipėda State College, and Vilnius Gediminas Technical University.