"REDAKCIJA" – a new co-working space that breathes the spirit of Kaunas Old Town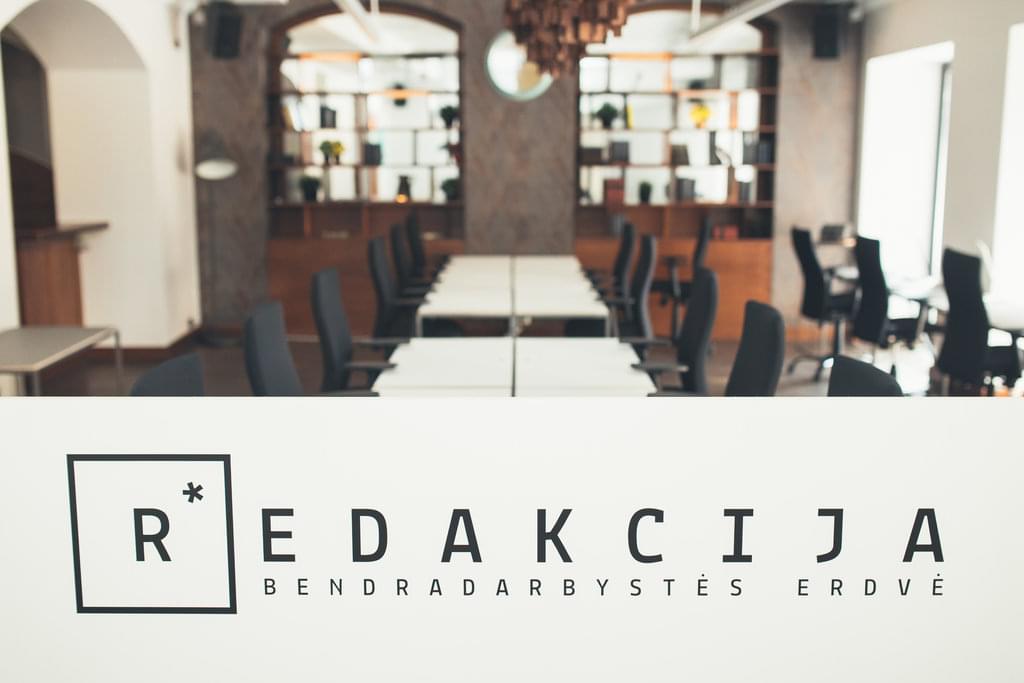 Want to change frustrated home environment? Looking for an inspirational personal workplace? We have joyful news – a new co-working space opens a door! REDAKCIJA is located in the heart of Kaunas Old Town, there an aura of mysticism surrounds and awakens new thoughts, visions and brainstorms.
"REDAKCIJA" is the only co-working space across Vilnius street. In a place there no one ever sleeps, the new office does not intent to snooze either – "REDAKCIJA" will keep the door open 24 hours a day, 7 days a week. So, then you order a workplace, you will be able to choose the most convenient working time – no more rules and no restrictions!
However, the working hours and the unique view of Kaunas Old Town are not only advantages of "REDAKCIJA". Here you will find 3 separate spaces, 35 workplaces and a modern, cozy atmosphere. In addition, this co-working space also has a meetings bar, there you can arrange meetings with your clients. Take the bar by yourself, prepare a delicious coffee for your client, and then discuss important issues in the steaming scent of drink.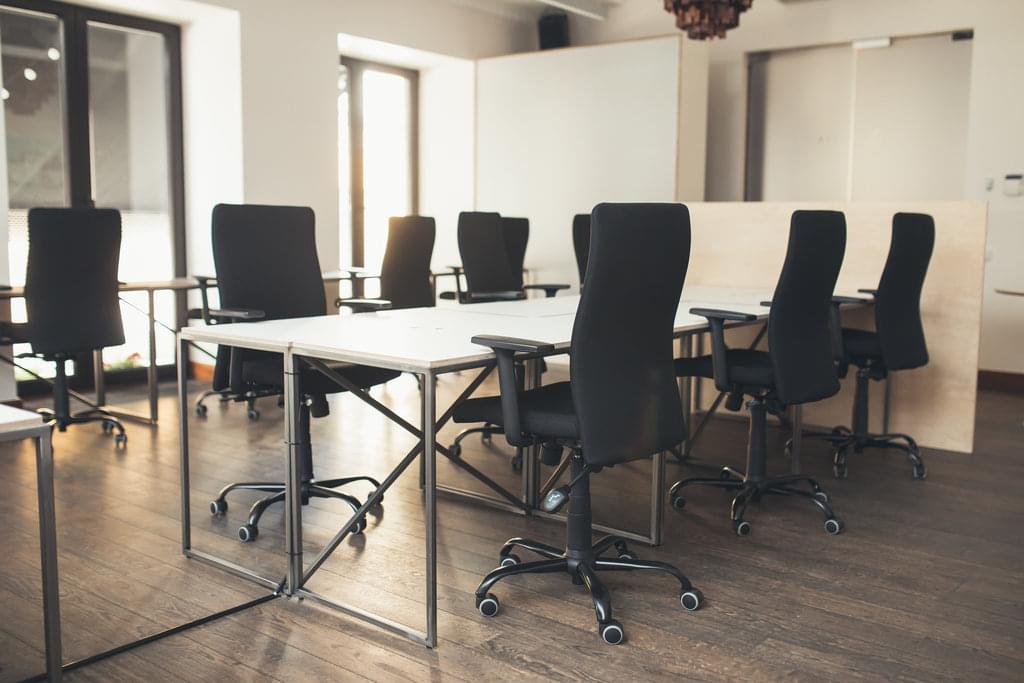 In addition, after paying a monthly workplace payment, you will not need to sacrifice time and put any effort in handling other taxes. All services are included in the price, so everyday concerns like internet access, coffee, tea, office cleaning or heating costs will drop off your shoulders.
Moreover, workplaces are reserved by different but at the same time, useful to each other people writers, architects, designers, designers of visualizations or websites, photographers, event organizers- so you can not only get inspired by them, but also expand your circle of customers through collaborative projects. It is said that there people full of energy and ideas meet, there is a breakthrough of new thoughts. And there's no need to mention the increased motivation and better work efficiency.
Swarm of new ideas is already fluttering in the head of "REDAKCIJA". They are planning to organize training sessions, seminars, Friday afternoons and invite day guests. Focusing on customers is the highest priority of "REDAKCIJA", therefore it is open to the generation of new ideas and to the development of old ones. Excellent working conditions, unlimited working hours, new contacts and projects, exceptional, cozy working environment – next time you stroll along Old Town, don't pass by and visit "REDAKCIJA".
We warn you – it can be dangerous- once you've got inside you will want to stay here forever.