Podcast Technotronika: First Lithuanian Unicorn: I Had to Play "All in"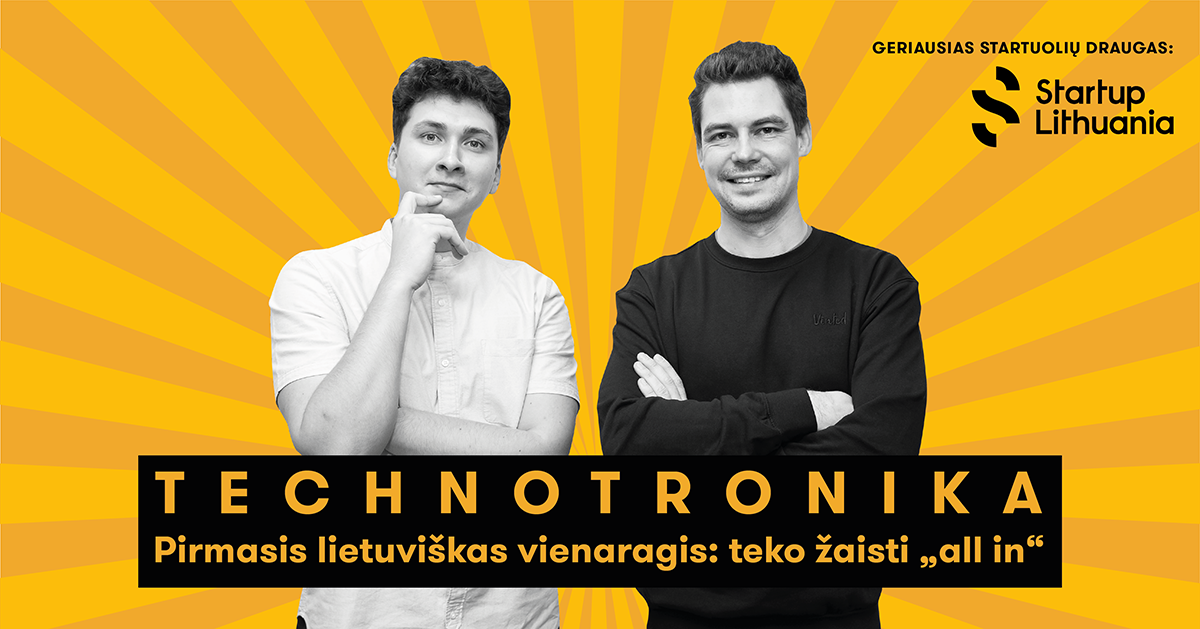 The second season of the podcast Technotronika begins with one of the brightest stars in this year's startup world – the unicorn Vinted! Mantas Mikuckas the co-founder and COO of this startup will tell you what three cycles each starter has to go through and why Vinted was in a deadlock? How has the business been influenced by greening trends and what is his approach to preserving the planet?
Mantas will also tell what kind of Vinted user he is. Is he concerned about the well-being of the planet or is he using this platform for other reasons?
"We have been doing and are doing research of our customers and what makes us very happy is that most of them say they believe that shopping at Vinted contributes to more sustainable consumption." says Mantas.
Listen full podcast here.
All Technotronika podcasts can be found on 15min Klausyk, Spotify, Google, Apple podcast platforms.
You will hear Technotronika podcast twice a month. The starters will be interviewed by Lukas Keraitis.