Plug and Play has presented its program to the Lithuanian startup community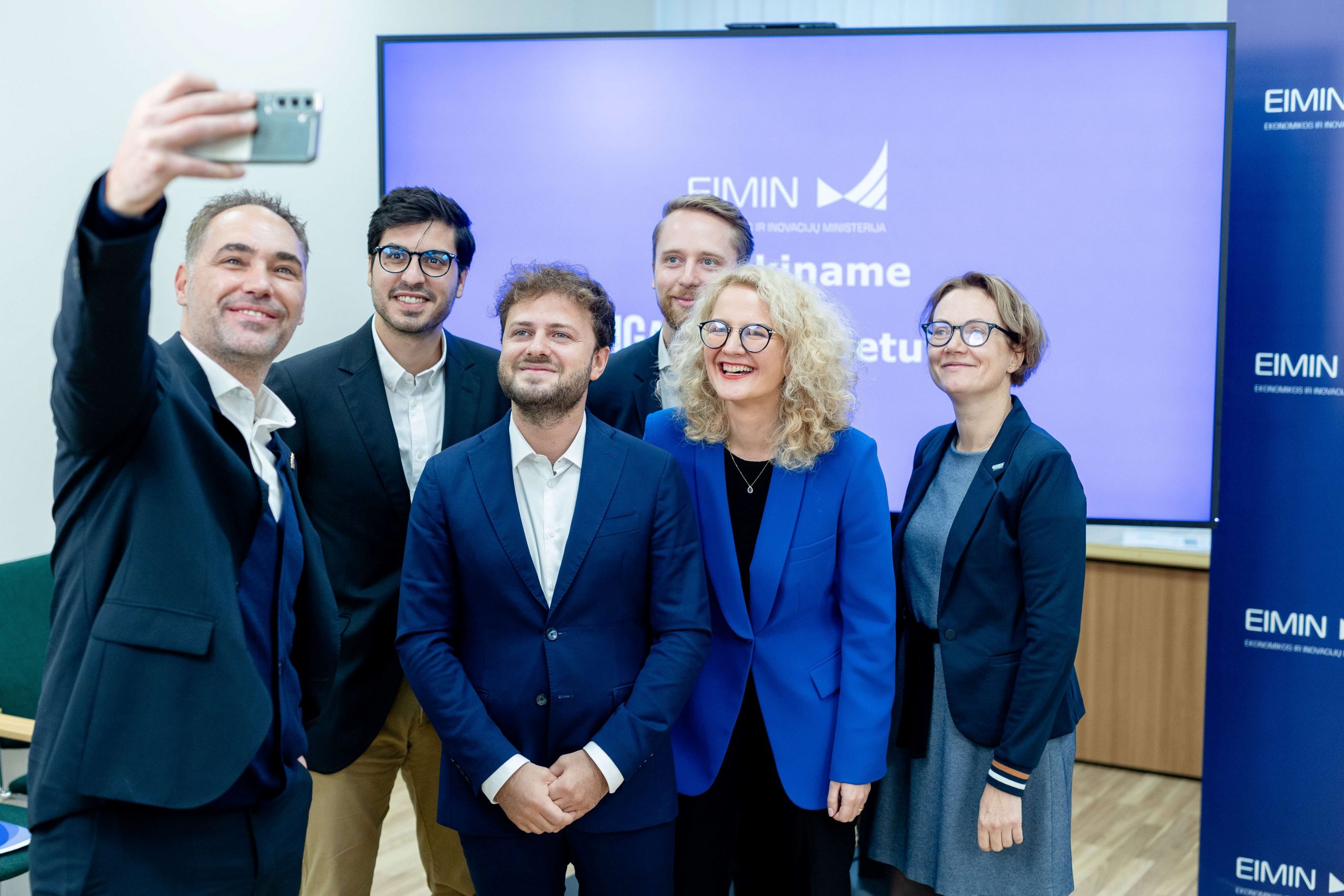 Today, Plug and Play, a US-based startup accelerator, has officially presented its acceleration program and plans in Lithuania, following an agreement with the Ministry of Economy and Innovation. According to the agreement, the renowned Silicon Valley accelerator will help 60 innovative companies in Lithuania over almost 3 years.
"We are making the Lithuanian startup ecosystem stronger, investing about 63 million euros across different acceleration programs. The agreement we have signed with Plug and Play is another step forward that will help increase the global visibility and competitiveness of not just Lithuania but also individual businesses. And this is just the beginning. We have the goal to triple the size of our startup ecosystem in the coming years," said Aušrinė Armonaitė, the Minister of the Economy and Innovation.
By March 2026, Plug and Play will complete 5 acceleration cycles, each involving from 10 to 15 selected startups. Each cycle will last 12 weeks, ending in international events that will provide participants with an opportunity to present their product or service to potential international investors.
"We have attracted a true global leader. This significant achievement will add immense value to the entire startup ecosystem and will help promote Lithuania as a country suitable for creating and developing a business. Lithuania is already one of the fastest-growing ecosystems in Central and Eastern Europe. Its overall value has increased 17-fold over the last several years and now amounts to 10 billion euros," stated Karolis Žemaitis, the country's Vice-Minister of the Economy and Innovation.
"I am very pleased to welcome Lithuania to our global Plug and Play family. After our expansion in over 50 locations across Asia, EMEA, and the Americas, it is with great pleasure to launch our relationship with Lithuania. We are looking forward to making this country one of Europe's most active technology startup hubs, connecting startups to funding opportunities and our active corporate network," said Saeed Amidi, Founder and CEO of Plug and Play.
The accelerator is set to boost the international scaling abilities of Lithuanian startups. Every acceleration cycle will feature workshops dedicated to expansion abroad. Mentors from all around the world will also be sharing their knowledge and experience.
"I believe that our innovative businesses will fully seize the opportunities that Plug and Play offers. The accelerator will not only help 60 companies grow but will also provide startups with expert knowledge, facilitate the establishment of ties with international investors, VC funds, and major corporations," said Romualda Stragienė, Director of  Innovation Agency Lithuania.
Every year, Plug and Play organizes more than 60 acceleration programs across four continents. The US company has a network of more than 50,000 startups and more than 500 corporations. It cooperates with hundreds of investors and VC funds.