Pitch Battle Winners Revealed in Live Final of Startup Fair. Growth 2018!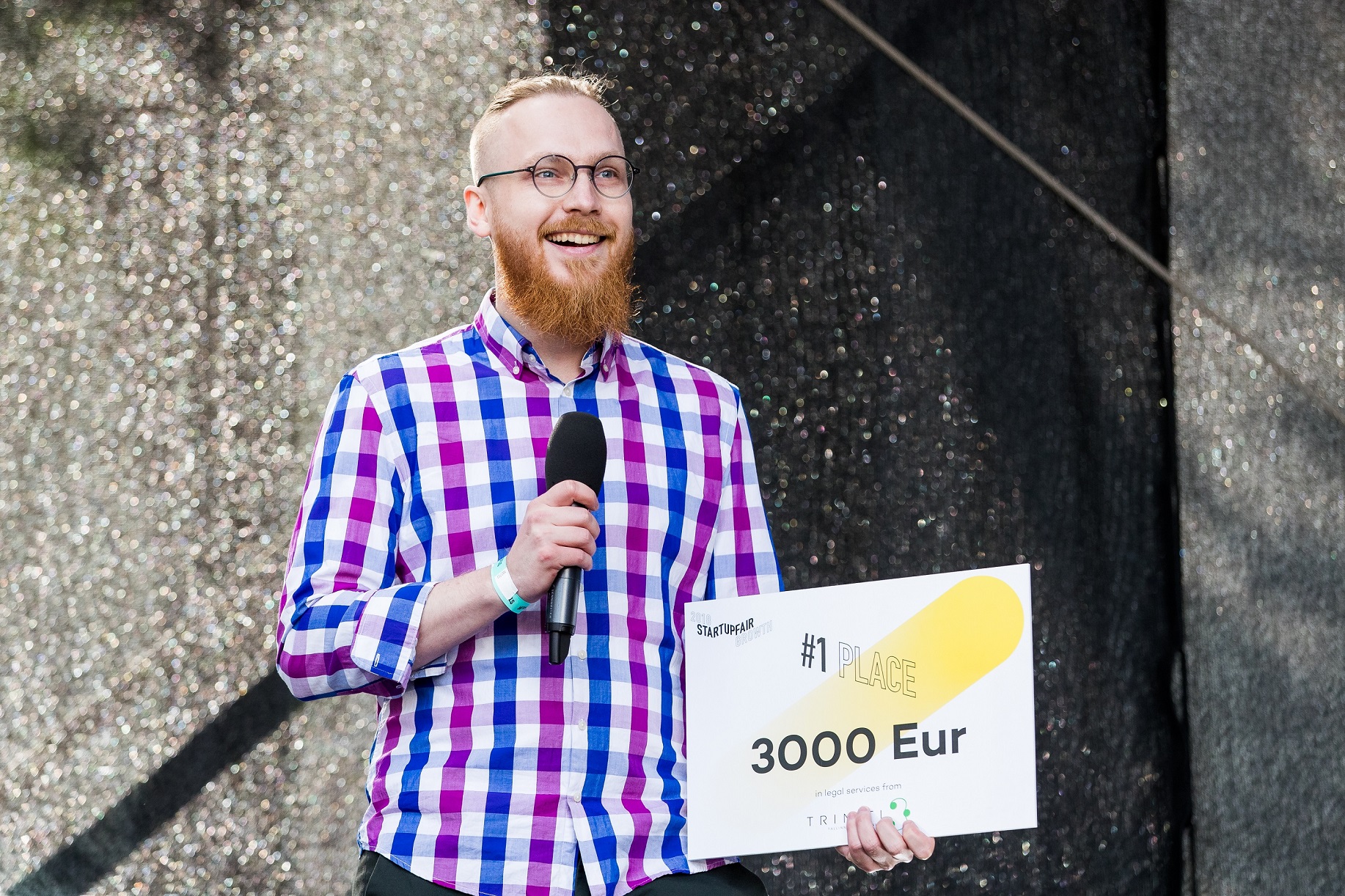 Intense Pitch Battle final has just closed Startup Fair. Growth 2018 announcing and awarding eight winners.

3000 Eur powered by Triniti won Oxipit – a Deep Learning image search solution, which takes an X-ray image to be written up and finds most similar cases in the hospital database without any further work required. Second place with 2000 Eur won True Insight Lab – the Deep eye which helps to identify visual attention errors. ViLim Ball – a handheld therapeutic device which reduces hand tremor up to 50 % for most of the patients,  have got 1000 Eur for the third place.
And that's not all. F-brush – easy to use gadget which take oral hygiene habits to a different level together with Pradinukams.lt – the digital educational material subscription service for primary education pupils and Pocklet – an allowance management app that educates children on the tools of personal finance got Growth acceleration mentorship packages by Google.
Startup Wise Guys for SaaS awarded A-newhorizon, 3D visualisation tool to digitalize all processes in the manufacturing sector. Meanwhile for Fintech/Insurtech they awarded Real Easy, real estate tokenization platform. They both got spots on the Botocamp Finals for the SaaS B2B  Accelerator Fall 2018.
One or couple of startups who will share 100 000 Eur investment from LitBAN in cooperation with Koinvesticinis fondas will be revealed in a month after due diligence process.
The jury consisted of Linas Sabaliauskas, Managing Partner at Triniti, Rokas Pečiulaitis, Ivestor at Contrarian Ventures, Gytenis Galkis, Director of LitBAN, Emmet King, Investor at J12 Ventures, Rita Sakus, Bussines Angel, Arvydas Bložė, Investment Developer at Practica Capital, Lloyd Waldo, Community Manager at StartupYard, and Kevin Koym, Founder & CEO at Tech Ranch.
Three Startup Battle semi-finals yesterday took place in Pitch Battle stage, where 52 startups were pitching for the main prizes. The jury has selected 9 startups (link) that competed today in the Pith Battle Final.
Pitch Battle is the main startup competition happening for the already 6th time during Startup Fair. Startup Fair aims to become the central startup orientated event in the region, attracting 100+ selected startups, 50+ local and international venture capital investors as well as creating 1000s of networking opportunities each year.