Pet Food And Wellness Startup ZENOO Raises 300,000 EUR To Accelerate Its International Expansion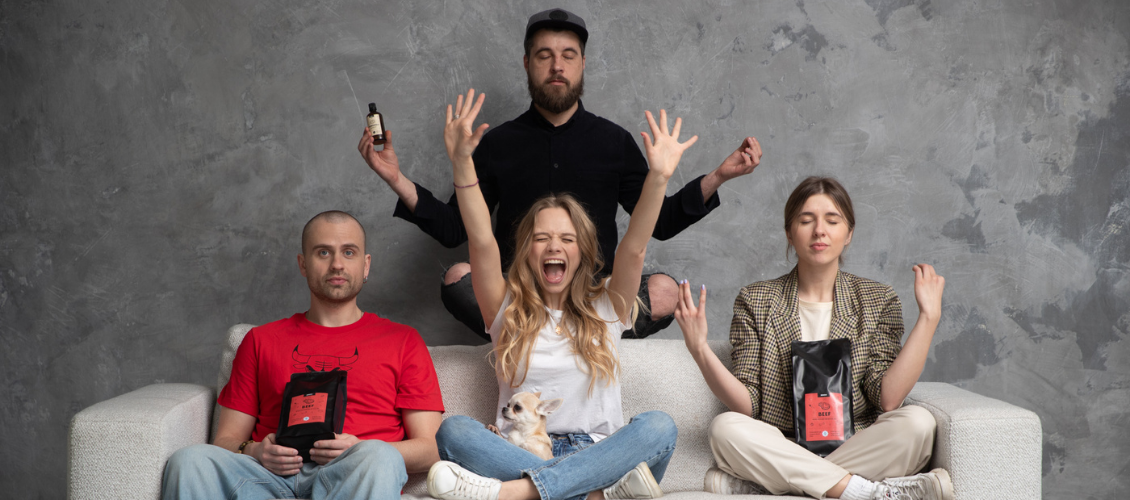 Lithuanian startup ZENOO, running a personalized RAW food & wellness product service for pets' well-being, takes an ambitious step towards international expansion and growth. ZENOO attracts a 300,000 EUR investment and successfully closes a pre-seed round led by Toma Sabaliauskienė, the CMO at Nord Security, with the participation of Angels Band, LUMUS Investments, Wave Ventures, UAB Akseleratorius, and individual angel investor – Dmitry Sumin.
A PASSIONATE FEMALE FOUNDER WITH A MISSION TO CONVENIENTLY ENSURE PETS' WELL-BEING 
ZENOO began with the personal experience of the company's CEO and Co-founder Agota Jakutyte, who saved the life of her 9-year old chihuahua Ellie who had heart failure and a small chance at survival. After doing her own research and reaching out to the world's top pet health field leaders, Agota discovered the RAW diet concept and started feeding Ellie with homemade RAW food. After 3.5 years, Ellie is still as alive and healthy as ever before.
Agota wanted to help not only Ellie but bring a healthy diet and lifestyle to as many pets as possible. By choosing the entrepreneurial way, Agota decided to design a high-tech solution, providing all pet owners RAW food deliveries as well as sharing relevant tips to ensure pet wellness. Now, this solution is called ZENOO and has successfully raised funding to continue growing.
"Over the last few years, I have come to realize that the most essential thing is to be yourself and lead the team according to your core values, not be afraid to show your vulnerability, and bravely go into the business world. No need to think if you're a woman, not rude or always super-rational, you won't be able to lead a team as great as men do. Many women have an infinite number of other strong qualities such as empathy, respect, or caring, which are vital to working with a team," mentions Agota Jakutytė, the CEO and co-founder at ZENOO. 
Knowing the existing gender gap in the startup ecosystem, Agota's story represents a positive example of strong leadership and strategic passion for developing a business. It's also an inspiration for other women in tech to believe in themselves and bring their entrepreneurial solutions to the startup ecosystem.
SUCCESSFULLY CLOSED PRE-SEED ROUND 
ZENOO secured the pre-seed funding of 300,000 EUR from Toma Sabaliauskienė, the lead investor, who is the CMO at Nord Security and Year's CMO'21 [Lithuania], Cyril Golub, the lead of this syndicate, who is also the Founding Member of Lithuanian Business Angel Network [Lithuania] and the Member of the Board at Angels Band [Belarus], LUMUS Investments, Wave Ventures [Finland], Dmitry Sumin, the Business Angel [Estonia] and Darius Žakaitis, the Managing Director at UAB Akseleratorius [Lithuania].
When explaining the main reasons for choosing ZENOO, co-founder of LUMUS Investments, Lucia Cerchlan noted: "First and foremost, it was the strength of the team – the combination of the domain expertise (Agota as a nutritionist expert) and the entrepreneurial drive (Mindaugas). Secondly, it was the market opportunity – around a quarter of European households own a pet and people are becoming increasingly aware of the effect of food on their health. And last, but certainly not least, it was the product thinking of the Founders –  we believe that B2C businesses that adopted a customer-centric mentality have the highest probability of success."
"As a founding member of LitBAN [Lithuania] and a board member at Angels Band [Belarus], I keep my investment focus on the Baltics as a promising venture region. That's why our angel's syndicate exceeded the initially agreed allocation and invited co-investors from Estonia, Poland, Czech Republic, and the USA to join us," says Cyril Golub.
The investment will help to boost the company's expansion into international markets, marketing efforts, and new customer acquisition processes. It will support the launch of new, already tested, and developed products. The funding will also help to expand as well as significantly strengthen the marketing and growth team.