OPEN CALLS TO SOFT-LANDING MISSIONS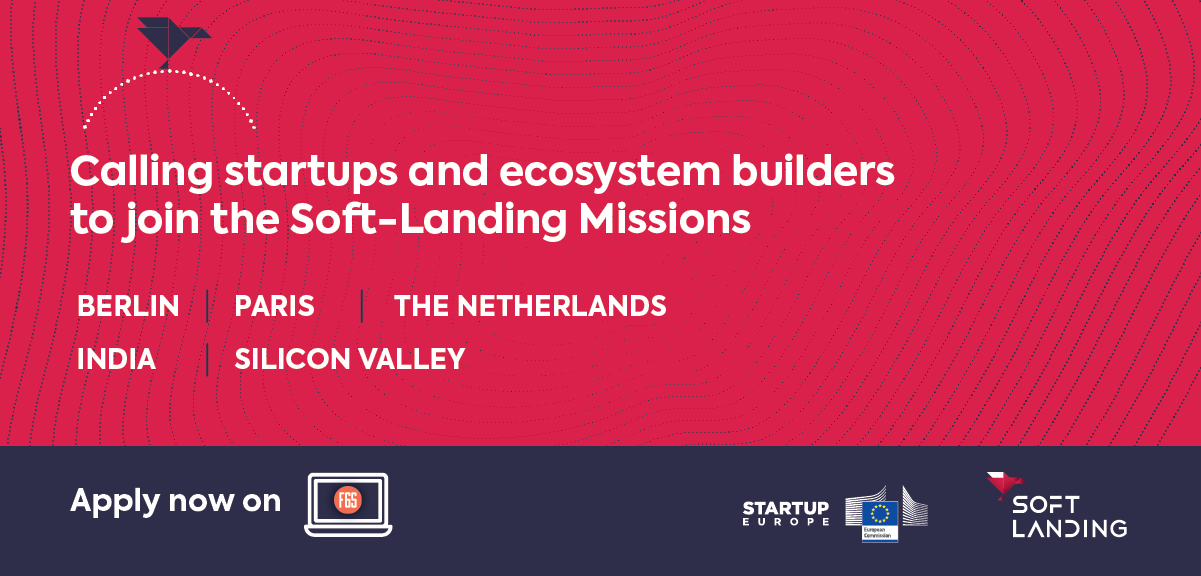 Silicon Valley, India, The Netherlands, Berlin, and Paris: these are the destinations of the upcoming Soft-Landing Missions for startups/scaleups and ecosystem builders!
Are you a Startup/Scaleup in Europe? Soft-Landing supports you in the discovery of new ecosystems, their particularities and business support through a 1-week Mission at a destination ecosystem and up to one-month soft-landing support.
APPLY HERE: www.f6s.com/slsa/apply
Are you an Ecosystem Builder (mentor, incubator/accelerator representative, investor)? Soft-Landing gives you the opportunity to dive into an intensive 3-5 day Mission in another startup ecosystem, to explore it and meet with other key leaders, establishing long-lasting connections.
APPLY HERE: www.f6s.com/slb/apply
Participation is free of charge thanks to Startup Europe. All you need to know, including dates, eligibility criteria, agendas, and what a Mission looks like https://tinyurl.com/ycbftsos

Applications are open until 17 September on F6S. Select your destination ecosystem and apply now!