Okredo Raises €1M in Seed Funding to Take Advantage of The EU Open Data Directive Growth Opportunity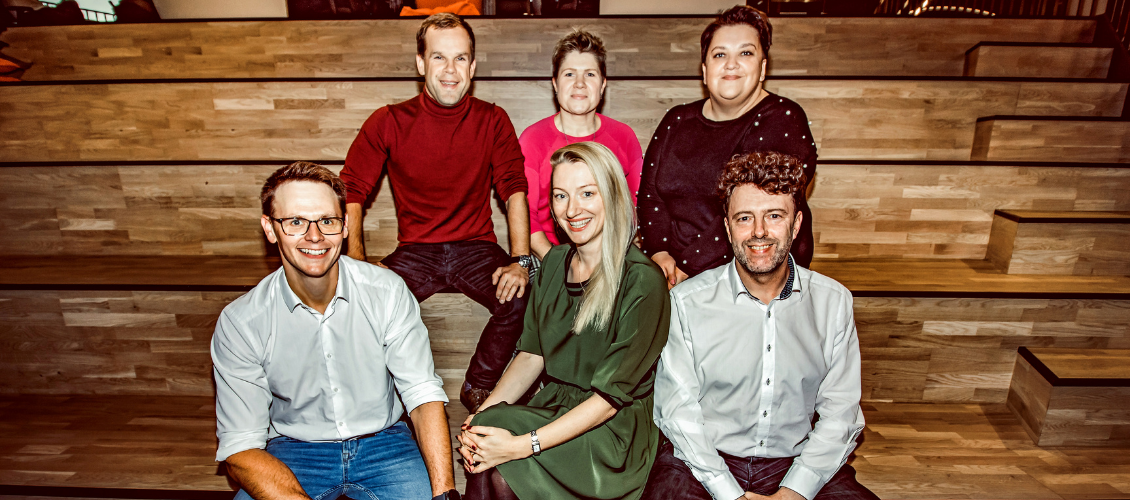 Open data start-up Okredo has closed a €1M seed funding round led by the Lithuanian Business Angels Fund and Czech Presto Capital, with participation from several smaller investors. Okredo is a SaaS platform that helps SMBs assess the credibility, financial strength, and sales potential of new and existing business partners and customers. This round of funding will be used to expand into new European markets outside Lithuania by taking advantage of the EU's passing of the Open Data Directive.
SMEs that deal with delayed payments from their customers – usually other businesses – face economic risks that are often exacerbated by a lack of financial literacy combined with a lack of affordable tools for managing this risk. Smaller companies are particularly exposed to such risks as they do not have the budgets for expensive credit bureau reporting, human resources for in-house analysis, or financial training to sufficiently vet new and existing partners and customers.
Okredo aims to change all that by not only offering risk assessment services but also providing business development opportunities to small and medium companies. Okredo's open data platform provides credit scores and insights, enabling companies to analyse the financial strength and sales potential of new and existing business partners and customers. Okredo's open data platform is able to provide insights throughout the entire lifecycle of a partnership, from identification of potential leads to monitoring of overall changes that can affect the business relationship – giving alerts, for example, when an account might be upsold. In the event of customer non-payment, Okredo can help businesses determine whether negotiating, going to court, or publishing the debt on the platform will be the most profitable action.
Okredo is also working towards being able to produce a sustainability score, which will assess a company's carbon footprint and social responsibility. Okredo already features a unique eco score, which allows businesses to assess the environmental impact of a company's vehicle fleet (currently available in Lithuania only).
While so far focused on Lithuania, Okredo is now ready to scale to new markets and tap into what it identifies as a €175M opportunity in Europe by taking advantage of the passing of the EU's Directive on Open Data and the Re-use of Public Sector Information. The directive encourages EU countries to make as much public-sector and publicly funded data available as possible to support information reuse, which can be translated into economic benefits. According to McKinsey, the boost to the economy from broad adoption of open-data ecosystems could range from about 1 to 1.5 percent of GDP in 2030 in the European Union, the United Kingdom, and the United States, to as much as 4 to 5 percent in India.
Currently, Okredo is forecast to report annual revenue growth of 80 percent in 2021, with 2,700 corporate clients on its books. With the help of the seed investment, Okredo will be able to scale to Latvia, Poland, the United Kingdom, Estonia, Germany, and Italy in 2022, taking advantage of those countries making open data available the soonest, before setting its sights to further afield.       
Gerda Jurkoniene, co-founder of Okredo, said, "open data provides an immense economic opportunity for organizations, and we want to give even the smallest of businesses the means to effectively evaluate risks and explore new sales opportunities in order to thrive and prosper. Our vision is bold: we want to become a leading open data platform in Europe within the next five years. We are confident in our abilities and the capabilities of our platform to be able to scale quickly to new markets while at the same time provide best-in-class service to our customers."
Arvydas Strumskas, managing partner at the Lithuanian Business Angels Fund said: "Okredo combines in-depth industry knowledge with exceptional technical expertise, which has resulted in an extremely robust and innovative open data platform that is able to drive services beyond current market needs and will be highly adaptable to future customer requirements. We are confident our investment will enable Okredo to successfully scale and succeed in its business goals.
Roman Nováček, Partner of Presto Ventures, said: "You don't very often come across start-up founders that are not only very experienced in the field, but at the same time offer a very fresh perspective on a market problem. Okredo represents one of those rare breeds and we are very pleased we will accompany them on their journey to become a leading European open data platform."