Okredo Enters the UK Market: Chance for Small Businesses to Access Open Data Amid Political and Economic Instability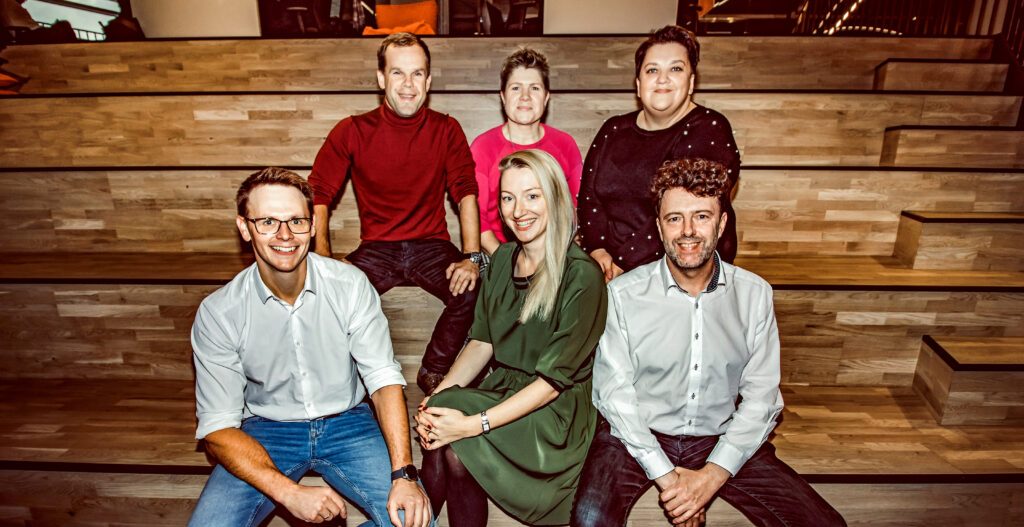 Having proven its success by operating in the Baltic region, the open data platform Okredo is expanding to the UK market. The company has launched the open data platform of UK companies and plans to establish new partnerships with the country's leading Accounting, CRM, and ERP industry players to enable SMEs to use the full potential of open data — an opportunity previously reserved for enterprises only.
January 17, 2023. Okredo, an open data platform originating from Lithuania, already has a seven-year history of helping businesses find reliable business partners, mitigate risks, and increase sales potential.
The platform is now officially kicking off operations in the UK, and, despite a mature data market in the country, it brings a unique offering: Okredo merges open data, open banking, and credit bureau functionalities, the first of its kind in Europe.
Okredo will gradually start introducing its services, starting with business linkages reports, international credit and sanctions reports, enriched with adverse media and PEP information. Along with these services, Okredo will also provide basic company data, financial ratios and access to various companies' documents: financial reports, confirmation statements, etc.
Soon after the start, the platform will offer the possibility to publish debtors' data. This feature has grown in popularity across the Baltics — it works as an alternative to debt collection and has a success ratio of up to 80%. Keeping this success in mind, it is expected that Okredo services are to deliver significant changes to the UK SMEs' credit risk management practices.
The company is also developing revenue share-based partnerships with CRM, ERP and accounting service providers by enriching their systems and products with the newest data, insights and data-driven decisions.
Granting access to open data for SMEs
One of the main benefits the company is bringing to the UK market is giving data access to small businesses. They are often exposed to greater risks as they lack financial literacy and resources to collect and interpret data. Moreover, small enterprises have very limited funds for expensive credit risk management solutions such as credit bureaus or credit insurance.
"Okredo platform brings open data closer to the needs of small businesses. Being able to leverage the newest market data gives SMEs the tools to assess the potential of prospective partners and conduct an overall better credit risk management," says Gerda Jurkonienė PhD, co-founder and CEO of Okredo. "Quick and simple access to information also saves a significant amount of time, otherwise spent on research and form-filling formalities, leading to better decisions made faster. Our partners can use this additional value to strengthen relationships with their partners and stand out among the competitors."
During the next step of platform development, Okredo will introduce other services like credit limit and credit scoring, to help platform users to better understand the credibility of their partners.
"The UK is an incredibly IT-friendly region in terms of access to open data, thus there are still many opportunities to create new services, compete with credit bureaus with simple and easy solutions and push the industry further," says Jurkonienė. "In addition, there are over 5 million companies operating in the market, giving us solid ground to expand in the future. We are looking forward to establishing effective partnerships with the Fintech community which is very advanced in the country."
The power of open data amid political and economic instability
Current economic uncertainty calls businesses to make well-thought-out decisions, especially when building partnerships and choosing the right allies.
"With the onset of recession and economic slowdown, companies must not only manage the rising risks but also search for new business opportunities, ways to grow business, means to find customers and business partners — having access to open data is crucial here," says Jurkonienė. "They need more easily accessible services — and that especially applies to SME businesses, which are the economy's main engine. In addition, due to the unstable economic and geopolitical situation, companies must take measures against risks, know the connections between companies they partner with, and evaluate the conditions for their business more broadly."
Jurkonienė noted that Okredo's business linkages or sanctions reports allow companies to check if their business partners are included in international sanctions lists.
During an economic downturn, it is also imperative to see and manage the entire company's debt situation. The opportunity to publish debtors' data will allow companies to manage their debt portfolios in a more efficient way. "Our experience in the Baltic states shows that just by disclosing the debts of their partners, companies have experienced greater success in risk prevention," explains Jurkonienė.
About Okredo
Okredo is an open data platform providing credit scores, financial ratios, and insights in both freemium and premium accounts, helping companies accelerate growth and mitigate risks. Okredo sets a new standard in the data industry by joining open data, open banking, and credit bureau functionalities. Vilnius-based, Fintech Alliance member Okredo was founded in 2015 and has raised more than €1 million; among investors are the Lithuanian Business Angels Fund, Presto, LightHouse Ventures, and Startup WiseGuys Accelerator. To learn more about Okredo — visit https://okredo.co.uk/en-gb