New preaccelerator project Circuloop to boost circular economy innovation in Lithuania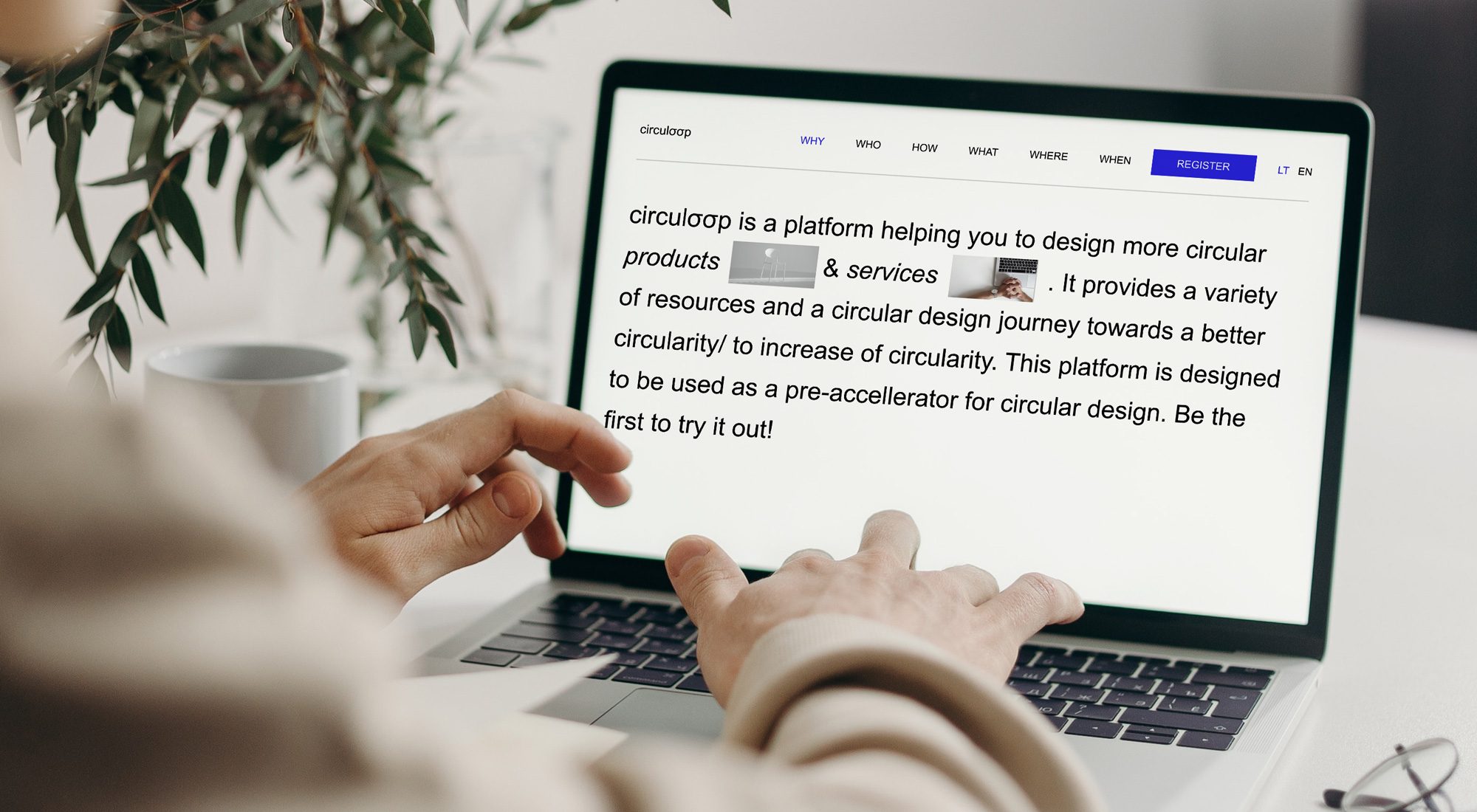 Circuloop, a pilot preaccelerator project to develop products and services based on circular economy principles, is launching in Lithuania. The project will help both existing companies and start-ups to integrate circular design principles into their business model, to develop and improve products and services, to reduce environmental pollution, and at the same time to generate profits. 
Located in the DesignLibrary at Kaunas University of Technology (KTU) Santaka Valley, the Circuloop project will provide participants with access to a co-working and prototyping space, expert mentoring, a centralised database and selective financial support for the development of circular economy innovation. 
Prof. Dr. Rūta Valušytė, Head of the KTU Design Centre, member of the Lithuanian Design Council and one of the main initiators of the project, stresses the importance of circularity for the creation of new economic value: "Circularity is a principle of the new generation economy that can increase the competitive advantage of business. It has already become a necessity in Europe. However, the circular transformation of products and services poses many challenges for many businesses. That's why we have launched this preaccelerator to break down the myths of circular design and promote the application of circularity in business. The partnership between KTU, the research and design agency CRITICAL + Xwhy and the Polytechnic University of Milan is the first of its kind in the Baltic States." 
The four-month preaccelerator programme "Circuloop" will combine theoretical and practical elements. Participants will gain knowledge about the circular economy and circular design, and will benefit from the advice of mentors from KTU and the Polytechnic University of Milan, as well as other experts in design, materials, marketing and business. Participants will also have access to a range of academic resources (e.g. a digital design library) and a maker space workshop space for circular design-based prototyping. 
At least two projects will receive additional financial support for product design services and prototype production, and the two most successful projects will receive additional support for the registration of the design's intellectual property protection.  
Anyone interested in taking part in the project is invited to register online at circuloop.lt until 30th of December. 
EU Structural Funds project financed by the European Regional Development Fund under the 2014-2020 European Union Funds Investment Operational Programme Action No 01.2.2-LMT-K-718 "Research carried out by high-level research teams to produce results in line with the themes of the R&D activities relevant to the economic sectors, which could be commercialised".