New Nesta Report Explains Why Few Startups Scale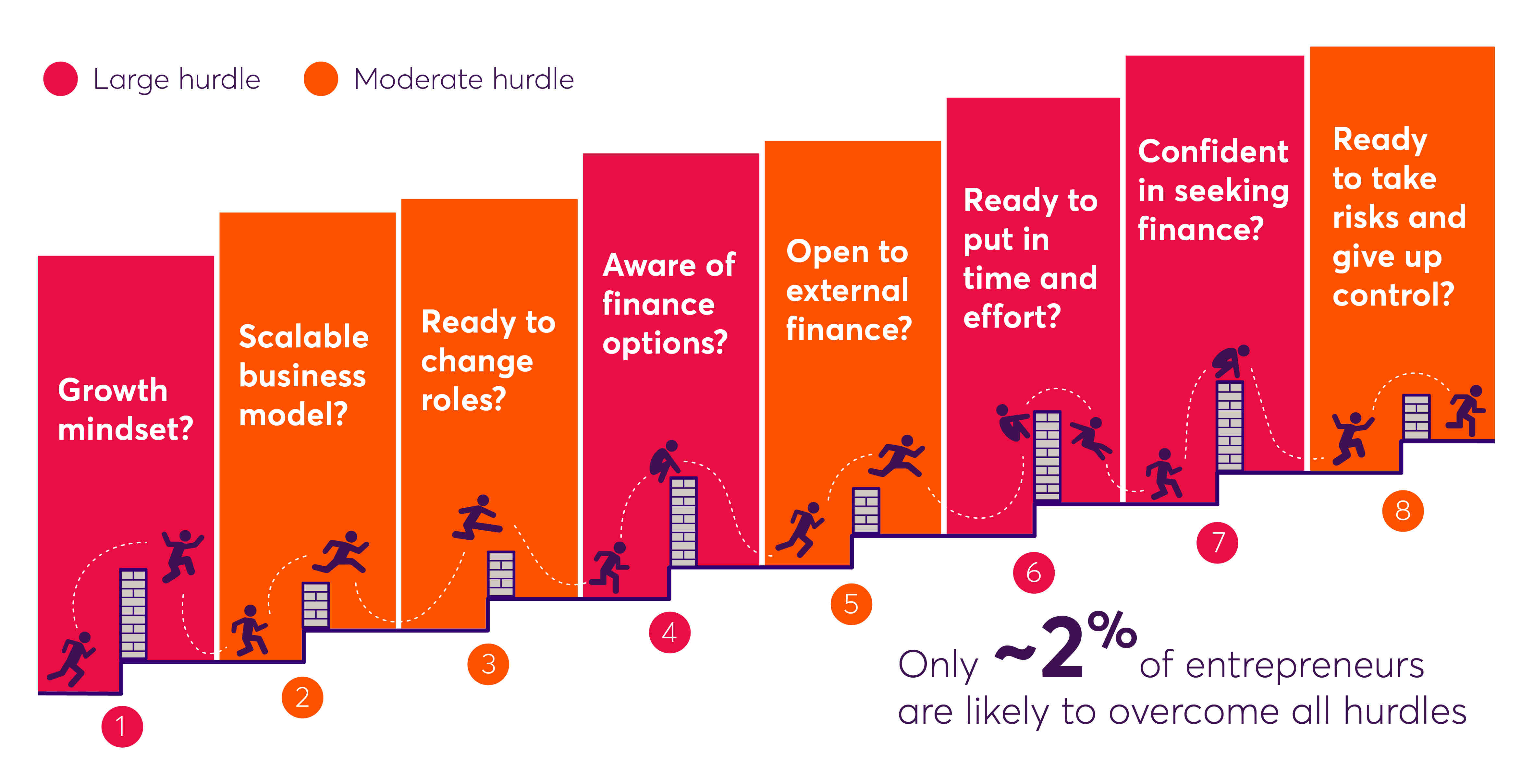 According to new research from Nesta one key lever to closing Europe's 'scaleup gap' could be creating a more responsive policy landscape based on entrepreneurs' perceptions of growth and awareness of finance options.
Europe has a thriving startup ecosystem, boasting more startups per capita than the US, however it has struggled to convert this same success to scaleups. Based on a review of different data sources, the report highlights that only an estimated two per cent of European entrepreneurs are likely to overcome key hurdles necessary to scaling — a stumbling block which has contributed to the so-called 'scaleup gap'.
While there remains a need to improve entrepreneurs' access to talent, markets and finance, this report underscores the need to better take into account entrepreneurs' perceptions and motivations to grow and seek finance. There are many initiatives that offer support for growing businesses, but entrepreneurs in Europe often aren't aware of them or are unsure of their relevance or applicability to their growth stage — hindering or even discouraging some to pursue growth.
To help more startups scale, we are recommending three areas for policy intervention. These include increasing awareness of finance options, nurturing entrepreneurs' growth mindsets and supporting them in taking the inherent risks of growing a business. Importantly, we are not calling for governments to spend more on the creation of new resources, but to improve the evaluation and communication of existing initiatives.
About Nesta
Nesta is an innovation foundation. For us, innovation means turning bold ideas into reality and changing lives for the better. We use our expertise, skills and funding in areas where there are big challenges facing society. We've spent over 20 years working out the best ways to make change happen through research and experimenting, and we've applied that to our work in innovation policy, health, education, government innovation and the creative economy and arts. Nesta is based in the UK and supported by a financial endowment. We work with partners around the globe to bring bold ideas to life to change the world for good.