Millo smart smoothie maker attracted nearly EUR 500,000 investment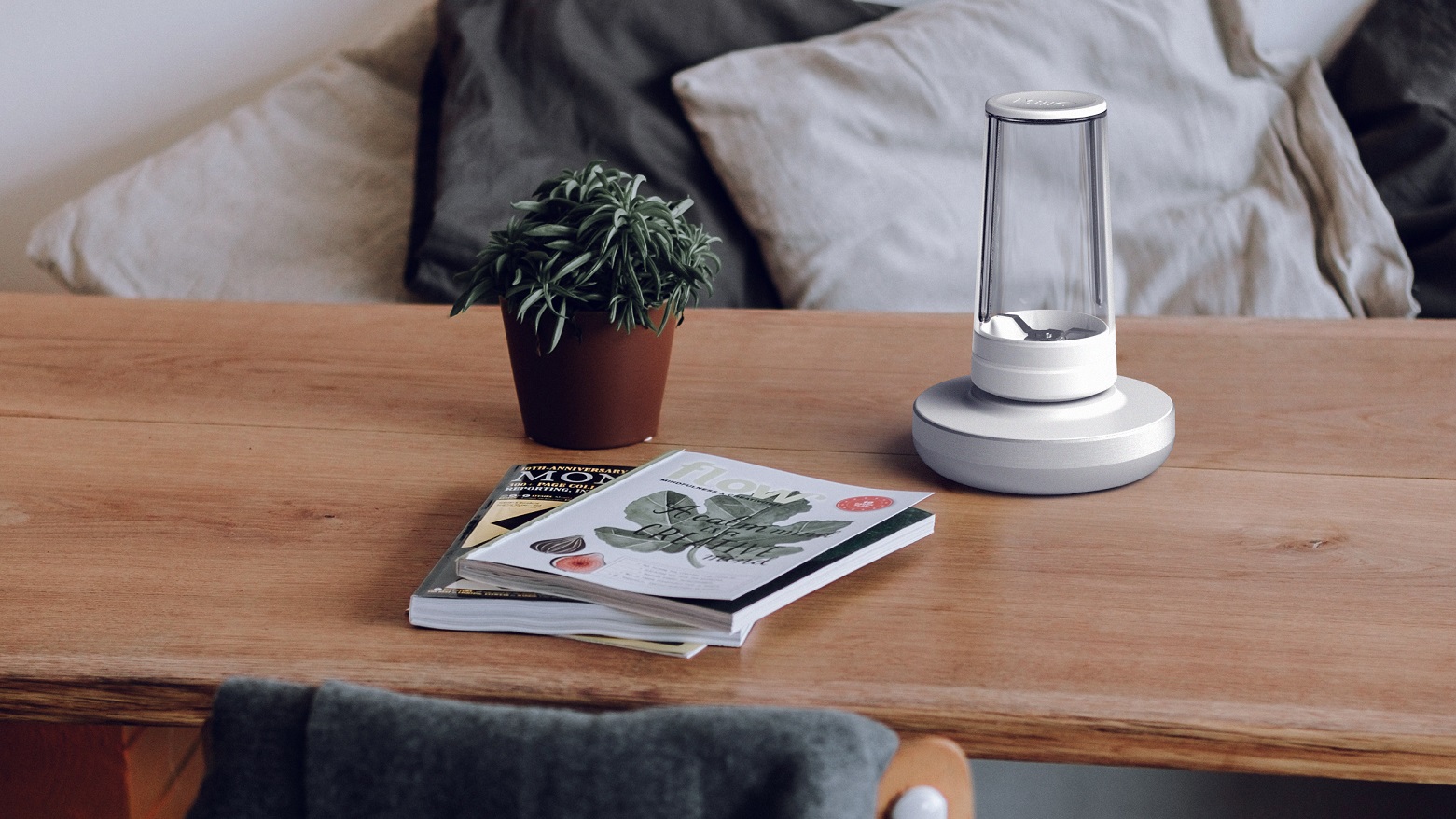 Millo Appliances, a start-up that has developed and patented a smart, ultra-quiet and easy-to-clean food and drink blender, has secured an investment of EUR 453,000. A group of business angels and the Co-Investment Fund have invested in the development of the product which is promising a revolution in the kitchen.
"I am pleased that we managed to secure the required amount from a large pool of investors with extremely useful experience who will contribute not only to financing but also with their knowledge. We will use the bulk of the funds for preparing the product for mass production, communicating in foreign markets, and strengthening our team," says Ruslanas Trakšelis, the founder of the Millo Appliances startup.
In the second stage, Millo Appliances received investments from Andrius and Tomas Šlimas, who are the founders of Oberlo, one of Lithuania's most successful startups, as well as from businessman Vladas Jurkevičius, businessman, and investor Per Moller, the SBA Group, and other business angels.
"We appreciate the opportunity to contribute to the startup ecosystem, which is crucial for the formation of small and medium-sized businesses in Lithuania. Lithuania's major companies are still not accustomed to working in the field of venture capital, but global trends are showing a growing connection between large organizations and startups which provides more opportunities for synergy," comments SBA Director of Business Development Paulius Nevinskas on their decision to invest in the startup.
Four other business angels – Vladas Lašas, Domas Dargis, Vytenis Benetis and Vigantas Vėbra – had already invested in the Millo startup in the earliest stage.

State also contributing to investment
The EUR 453,000 investment will be carried out with state aid through the Co-Investment Fund, which was set up as part of the Co-Investment Fund II venture capital instrument of the Ministry of Economy funded by the European Regional Development Fund. The Fund is managed by the Government-established UAB Investicijų ir Verslo Garantijos (INVEGA) together with its subsidiary, UAB Kofinansavimas.
"One of the main investment objectives of the Co-Investment Fund is to encourage private investors to actively contribute to the development of young innovative businesses in Lithuania. Investment in Millo is an excellent example – the dedicated startup team, the product that meets one of the directions and priorities of smart specialisation, and the strong team of private investors whose experience is vital for the start-up all prompted the Co-Investment Fund managers to come to the decision to make a greater financial contribution to the project. The Fund's share in the investment is more than 300,000 euros," remarks Daiva Gerulytė, director of the Fund.

The product's unique operation and design have been patented
Easy to wash and four times quieter than others, the Millo blender already garnered massive interest in June 2017, when it pulled in orders for over GBP 80,000 (more than EUR 90,000) on the Kickstarter crowdfunding platform.
The developers of the blender patented Millo's unique design and operation principle – an innovative magnetic clutch solution for the blades fitted in the cup's screw cap – on an international level.
In order to save as much time as possible, Millo's SmartLid can easily be removed, used and washed. Control functionality is also enhanced by Millo's mobile app, which makes it easy for users to find new recipes or share their own.
"We believe that we succeeded in creating a product with an exceptional design. Not only is it an extremely practical blender – it's also a great interior accent piece. It's worth mentioning that the blender is rechargeable and can operate in the wireless mode, so you won't have any wires acting as an eyesore when you have guests," says Mr. Trakšelis.

A product being developed by a skilled team with international experience
"The development of a technologically new product is a complicated and very time-consuming process. In order to be effective, we tried to bring together a team of specialists with successful experience on the international level. I'm glad that we succeeded!" says Mr. Trakšelis.
Millo Appliances has been joined by Lina Ginkutė, who spent five years working on an automotive design for Lamborghini, as well as Audrius Bražėnas, who was one of the first members on the team that created the Deeper sonar. The final appearance of the Millo product will be taken care of by Mads Heje Fugslang, an experienced designer from Denmark specializing in industrial design who oversees a team that develops audio equipment for Bang & Olufsen. Benjaminas Šulcas and Tomas Tamošaitis, who have more than 15 years of experience in electronic engineering, have also been on the team since the very beginning of the project.

The startup's ambitious plans
"We plan to adapt the magnetic drive technology that we have created and patented to other products as well. We're pleased that our project was successfully approved under the Intellect LT measure. Soon we'll begin to develop a concept for a blender adapted for mass use and public spaces," says Millo Appliances founder Ruslanas Trakšelis.
Millo Appliances has set an ambitious goal for itself – to make healthy, on-the-go smoothies popular worldwide, thus substantially improving the diet of millions of people. The startup plans to release several versions of the blender over the next few years.