Meet VIALET – an alternative finance platform from the Baltics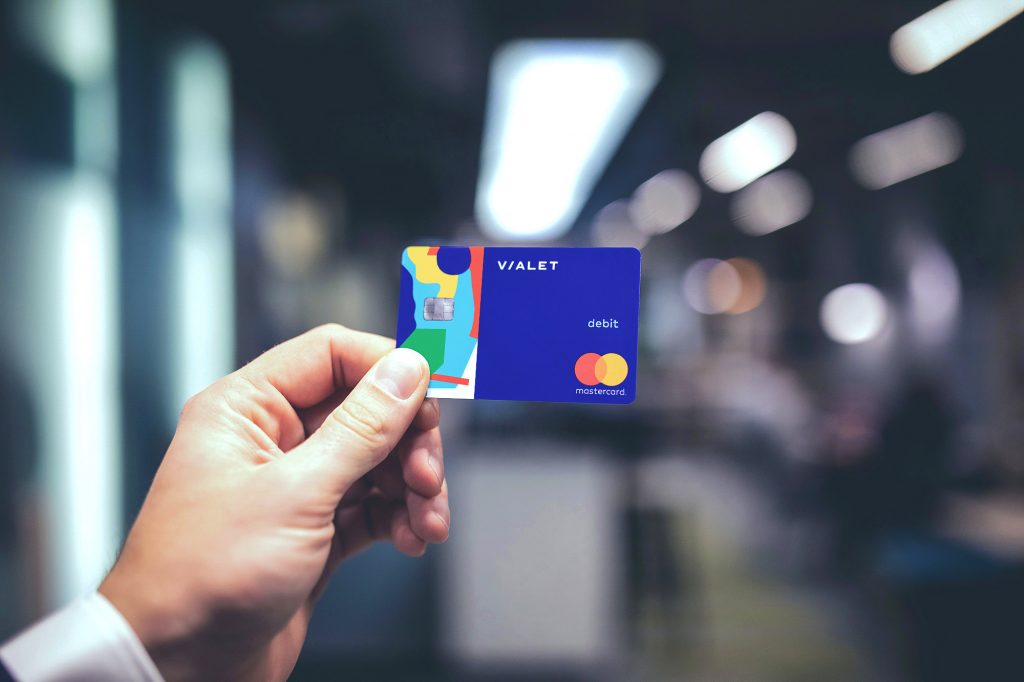 The company was born in 2017 and is one of Lithuania's fastest-growing EMIs, providing alternative finance solutions for small & medium size businesses and individual merchants from EEA. VIALET aims to deliver a fully digital experience for both – medium and low-risk business customers. Company's primary focus is on supporting the growth of SMEs & merchants: VIALET offers dedicated IBANs (SEPA, SEPA Instant, SWIFT) and card processing, as well as accepts C2B, B2B and B2C payments, provides banking APIs, mass payouts and third parties integrations. 
Tell us about your startup. What is it? And how does it work?
VIALET is a part of VIA SMS Group – an alternative financial service provider founded in 2009, and one of the leading European loan institutions with an extensive digital finance portfolio. 
The birth of VIALET was driven by the will to create innovative money management experiences and make financial freedom accessible to everyone. Quickly, efficiently, and fully online. Time is money, and our time is precious, which is especially essential for growing SMEs. Our mission is to help SMEs and merchants grow and flourish, ease and speed-up their everyday operations, diminish paper-load, and improve their in-house processes. All with the main agenda in front – allow them to focus on what's most important, their company's growth and expansion. 
What are your competitive advantages that work? What are your competitors?
As for the competitors – we do not want to mention anybody, as VIALET has its own way of growth and development. We never followed other companies' goals and achievements, instead, we concentrated more on native market needs and our own ambitions and challenges.
Our strengths & competitive advantages are – advanced technologies and real-time customer support, dedicated to help each client. Moreover, we are young, fast and have a great team that aspires to succeed!
What were the reasons behind coming up with this idea and launching this product?
Our motivation to create VIALET was simple and straightforward – we saw an unmet market need: so many new businesses struggle to manage their finances. We wanted to ease the bureaucracy they face, so they can concentrate on what brought them in the business in the first place. By allowing SMEs to work towards growth, we can flourish together. 
When exactly did you launch, what were the main challenges before launching?
Our main challenge now is to be successful among all others, give our customers what they want and solve their everyday issues, while providing financial tools that enable growth. Like Instant settlements – so clients don't experience cash gaps (for instance), or Immediate payments – so there are no pauses in business.
Currently we are working on multi currency payments, virtual business cards, payment links and business loans for small and medium enterprises.
What are your target customers? Both in terms of user profile and geography? Do you have some already?
VIALET aims to serve EEA based business customers (SMEs and merchants), interested in modern financial tools like Dedicated IBAN, Instant settlements, Virtual business cards, Short-terms business loans, Business payments accounts. We focus on helping businesses grow, providing reliable, convenient and fast financial instruments to ease their everyday work. 
What are the biggest challenges while working on this product and how are you overcoming it?
Disclosing challenges when working on our core products: the main of them were – resources, our own capacity, a completely new working environment (pandemic and remote work had just started), changing needs in the market, as well as high competition rate. 
In our hearts, as in every startup and every new product, we have to present "that one great idea" the market needs. But not every great idea is actually that "great". So for us, the challenge was distinguishing good ideas from not-so-good ones.
Our team's objective was to deliver high-quality services—that "great idea" customers love, and do it fast. One technique to meet this objective was and still is quickly changing course when something isn't working instead of continuing down the wrong path. 
VIALET's motto is: "failing is learning – fail fast so that you can learn faster". 
Tell us more about funding. How did you get it? Do you seek extra funding?
As for the funding that helped VIALET happen – it is really simple here. We have one main investor, Georgijs Krasovickis. This structure hasn't changed since the launch of the company 1st of January, 2018.
Strong startup culture isn't something that can be created overnight but it can be worked towards with some conscious moves. What are your moves towards this?
As an endnote, we would like to acknowledge that our strong team & passionate company culture isn't something that can be created overnight. But it definitely can be worked towards with conscious steps, which we are actively taking day by day. Frequent get-togethers, flat company structure, support and dedication – that is all what characterizes VIALET.
Meet our team on Linkedin !
Thanks for sharing your story!