MBA Entrepreneurship Study Program for Start-Ups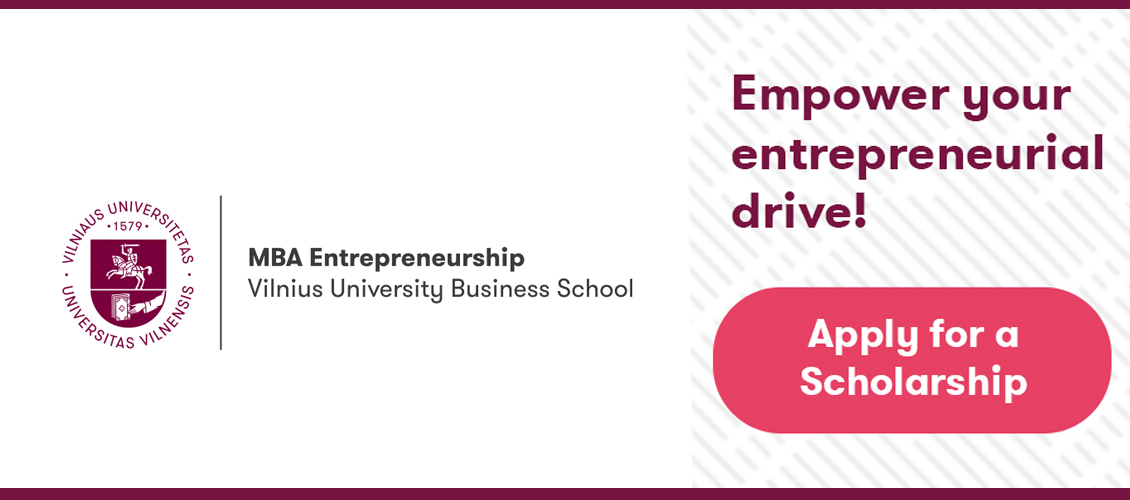 Want to improve your entrepreneurship skills? MBA Entrepreneurship Program is focused on business innovation. Entrepreneurship is not only about new ventures, small or early-stage businesses, and for-profit enterprises. Rather, it is a method of creative problem-solving and a logic for taking action in a variety of settings.
It is obvious by now that the world-recognised MBA Entrepreneurship Studies equip graduates with a broader skillset and knowledge base, which is composed of multiple aspects of business. Such studies are more practical than General Business Management Studies. 
The MBA Entrepreneurship Program means:
1-year Study Program in the English language | Teaching Team of International Business Experts | MBA Master's Degree | Meaningful Investment into the Future of Your Business
Reasons for studying at the School of Business:
Fresh takes on outdated business approaches
Strong innovative skills for creative solutions to real business issues
Easily combined with work (lectures every two weeks on Fridays and Saturdays)
Tuition fees: 12,000 EUR (2,000 Eur Scholarships and additional discounts for VU Alumni are available)
Learn more about the MBA Entrepreneurship Program: www.vm.vu.lt/mba