Marketing Analytics Startup Whatagraph Reaches €1.45 Million in Seed Funding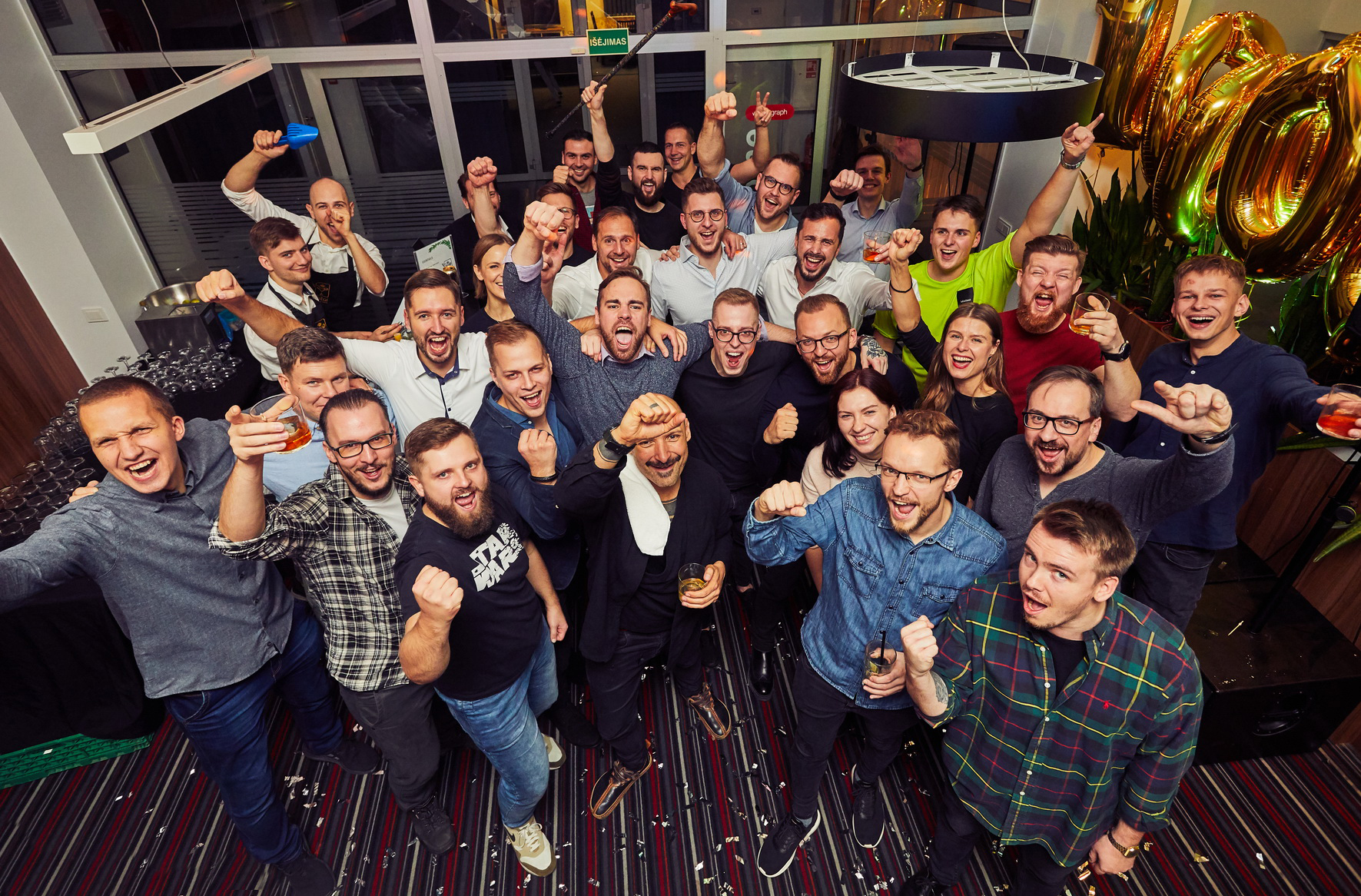 Digital marketing analytics and reporting software Whatagraph raises seed extension round of €850,000, totaling the investment at €1.45 million. The extension is joined by Inventure, an influential Finish VC firm with €230 million in base capital and startups like Wolt in its portfolio. Funds will accelerate new product development and market expansion.
Efficient product development, tripled revenue, and successful Series A investment – these are the three ambitious goals that Whatagraph team has set to kick off 2020.
Established in 2015 in Lithuania and brought to fruition in Amsterdam, Netherlands, Whatagraph has already made a name for itself among data analytics and marketing automation tools. Servicing more than 500 international clients – from Fila and Colgate to Ogilvy and Dentsu Aegis – Whatagraph is looking to start a new chapter. "It's time to put the pedal to the metal," says Whatagraph co-founder and CEO Justas Malinauskas.
"2019 was dedicated to perfecting the Whatagraph platform for its current users. We've reached 3.5x revenue growth, doubled the number of employees. Stability is there – now we are focusing on expansion. We are ready to penetrate new markets, double our user base and offer an unprecedented solution that is effectively going to change how businesses view data analytics," J. Malinauskas explains.
Catching the attention of international VCs
But sheer passion and an impressive client list are not the only things helping Whatagraph move forward. Desired growth would be impossible without the €1.45 million raised in seed funding.
The seed funding accrued over 2019 was led by Lithuanian venture capital funds Open Circle Capital and 70 Ventures. The seed extension round was led by all previous investors and joined by a Finish VC, Inventure, along with the co-founders of one of the fastest growing European tech companies – Tesonet.
According to Tuomas Kosonen, a Partner at Inventure, "the business intelligence sector has been rapidly developing in the past years, but there are definitely lots of opportunities left to explore. Justas and the team had discovered a fast-growing market niche where they've shown exceptional traction in a short amount of time. Their entrepreneurial and sales-oriented mindset got us excited in the opportunity to transform the BI market together."
The investors over at Open Circle Capital believe that Whatagraph's success is not incidental: "The company applies data-backed processes to everything from product development to sales and marketing. It enables them to efficiently roll out new features, test acquisition channels, and maintain consistent growth even when obstacles appear," states Audrius Milukas, a Partner at Open Circle Capital.
"We are fascinated by Whatagraph's achievements, ever-growing hunger for growth, and proactiveness in conquering new markets," A. Milukas continues. "We believe this startup has the means to become a world leader in the data analytics and reporting industry."
The opinions of T. Kosonen and A. Milukas are further supported by 70 Ventures' Partner, Jean-Baptiste Daguenè. He claims to have always been inspired by Justas and the Whatagraph team's ability to grow the sales with a solution that delivers value to customers every single day: "It was a no-brainer to back Justas and the team as soon as we launched our fund. We haven't been disappointed a single time by their performance and are looking forward to the journey ahead."
"Data without insights is useless"
The solution offered by Whatagraph helps digital marketing agencies and marketing professionals make better use of their analytics data, which, in return, allows for a more data-backed decision making approach. This software automatically collects and visualizes information from channels like Google Analytics, Google Ads, Facebook Ads, and more. The end result is an easy-to-read marketing or business report that can be shared with clients and teams.
"It is important to note that data without insights is pretty much useless," says J. Malinauskas. "The product that we've been working on is going to effectively change the way businesses collect, connect, and analyze all available data."
According to the CEO, the days of aggregating and showcasing static data are soon to be over. Whatagraph users will be able to create dynamic reports based on their needs or behavioral patterns, use data modeling and forecasting, efficiently share between teams via a number of options. "This new solution is going to close the gap between data, insights, and action. It will open doors to new markets, new client segments. With the help of investors we are able to achieve desired results twice or even three times faster than expected."