Lithuanian Startup "WellParko" – the Second Best in Europe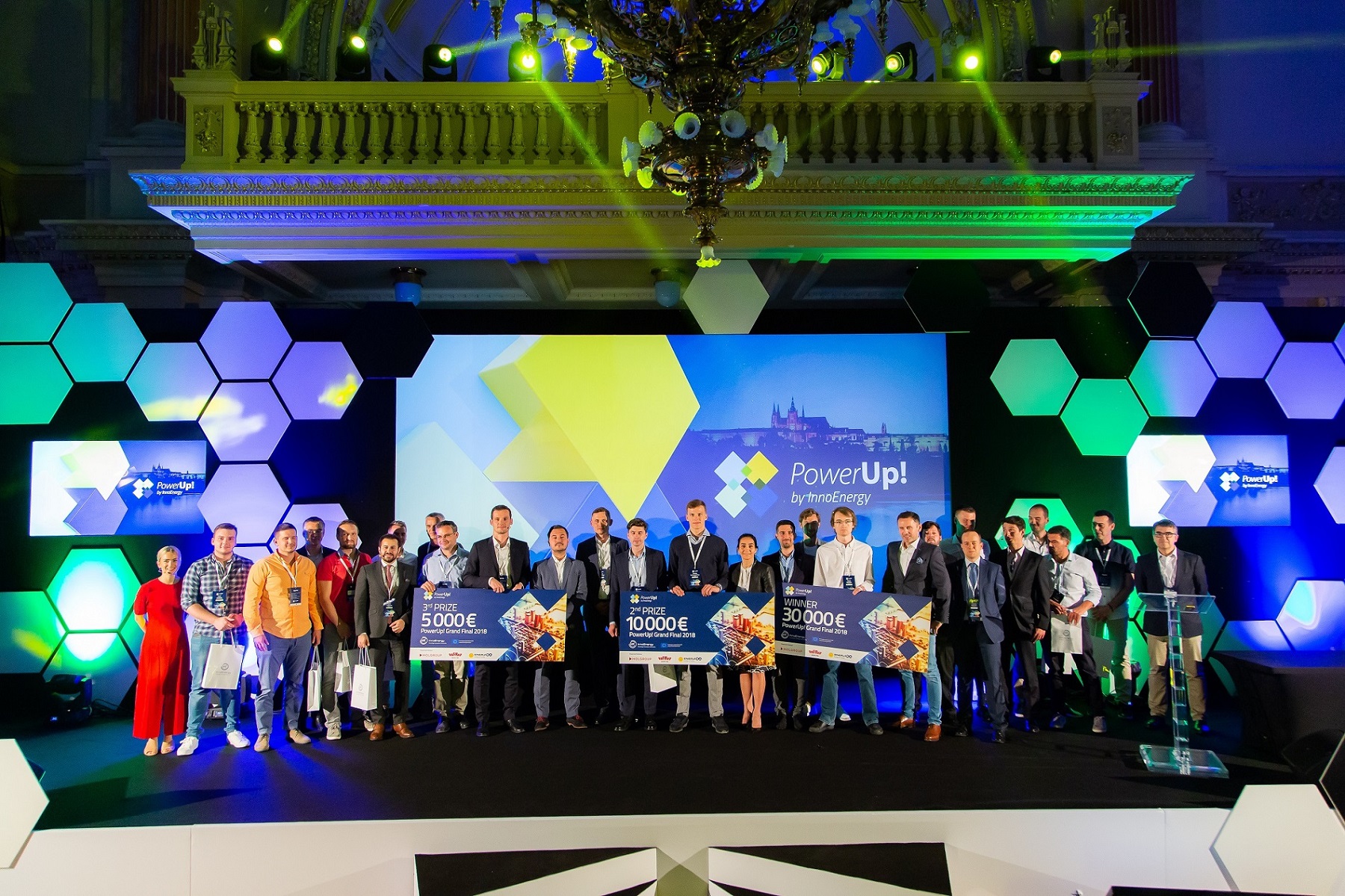 Lithuanian startup "WellParko" has won a second place in the international "PowerUp!" competition for cleantech start-ups. This is the first Lithuanian award in the fourth edition of this competition, this year taking place in Prague. "Zubax Robotix" from Estonia was awarded with the first-place prize.  They presented the project, which provides 10% more energy-efficient electric motor controllers for aerospace applications.
Lithuanian team "WellParko" presented their artificial intelligence algorithms that allow to get real-time information about available parking slots, thus helping to reduce the amount of traffic jams and CO2 emissions. A solution proposed by "WellParko" also lets to generate big data analytics, compare the data received from parking lots and provide information and locations of cars that haven't paid for parking. They were awarded with the €10,000 prize.
 "We went to Prague with the ultimate goal – to win a prize. We wanted to test our proposed solution in the European final of "PowerUp!" as well as to see what products and services are being developed by startups from other countries. Winning a second place is a great achievement and recognition for us. The Estonian team was definitely worth the first place. However, we are very proud and happy to represent our country", – said Gustas Germanavičius, the co-founder of "WellParko".
The winner of the competition – Estonian startup "Zubax Robotix" – is creating a technology that allows electric vehicles (especially aircraft) to travel further using less energy from the battery, thus alleviating one of the most significant obstacles in the way of total electrification of all kinds of transport. "Zubax" was awarded € 30,000 and a chance to be invited to the prestigious InnoEnergy Highway® accelerator.
"We applied to the competition because it seemed very relevant, as this contest helps technological advancement for startups as it provides funding and support to innovative ideas, teams. Winning the competition is a very motivating surprise, we knew that we had a good idea and a good product that has potential. We are planning to use our prize and invest it into further development of the product and take our market presence into the next level", – said Pavek Kirienko, Head of Technical Research at "Zubax".
Third place and € 5,000 went to the team "Neuron Soundware" from Czech Republic.
"In the seven years since its launch, InnoEnergy has invested in innovative projects with a total value of € 2 billion. Thanks to our support, eighty products have so far been brought to market. Now "Zubax" has this amazing opportunity – says Christo Balinow, Business Development Director of "InnoEnergy Central Europe", the Chairman of the Jury.
During the Grand Final in Prague, 15 start-ups presented their solutions before the jury, investors and media representatives. These were the winners of the Country Finals which took place in Hungary, Poland, Czech Republic, Slovakia, Slovenia, Lithuania, Latvia, Serbia, Turkey, Ukraine, Estonia, Romania, Bulgaria, Croatia and Greece. The finalists were selected from 299 teams from the 24 Central European countries who applied to the competition. The stakes were high as the Highway® accelerator is one of the best programmes in the cleantech sector in Europe.
Zsolt Winkler, Head of the Open Innovation Hub at "MOL Group" and a member of the Jury commented: "PowerUp!" feeds us with fresh, crisp ideas and solutions from all around the region. We are proud to be sponsoring the event for the second time. As we are transforming our company, engaging with start-ups through competitions like this plays an extremely important role in our strategy".
"We know we can grow into the fast-changing future with sustainable solutions via innovative and agile startup partnerships. As "Enerjisa" we are proud to be a part of "PowerUp!" that unites us with the most striking ideas all around Europe", – added Gul Erol, "Enerjisa" CTO.
"We are very pleased this year that not only companies from the energy industry, but also those from the spheres of electromobility or smart cities took part in the competition. The competition is developing in the same direction as "RAFAKO", it is looking for opportunities in addition to the energy industry to diversify revenues in the areas mentioned above", – concluded Michał Maćkowiak, Head of Innovation at "Rafako S.A".
What makes "PowerUp!" stand out from other start-up competitions are its Bootcamps: before the Grand Final, the participants spent two days testing their business models and taking their presentation skills to another level.