Lithuanian Startup Revolab Secures 300,000 EUR in Funding For Product Development and Expansion Into the EU and US Markets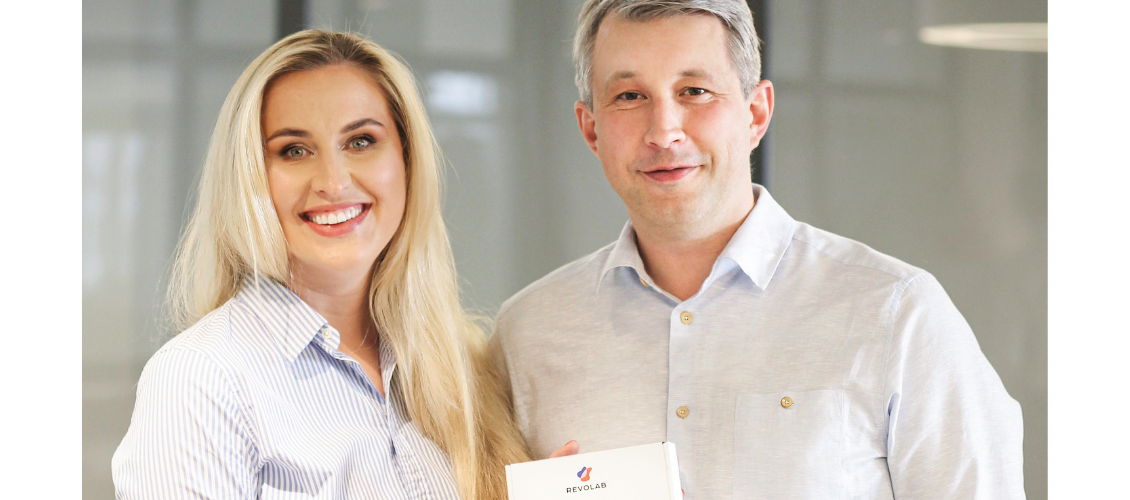 Lithuanian startup Revolab, that has developed a platform to keep track of users overall physical wellbeing via a home blood test kit, is forging ahead at a remarkable pace and today announced it attracted a 300,000 Eur investment from another Lithuanian startup Kilo Health.
Also, in a record time of one year, the company came from inception to closing a seed round in May, signing €100K of pre-orders, and now achieving CE certification for its products, enabling sales across Europe.
Following simple step-by-step instructions, users collect a finger-prick blood sample and ship it back to Revolab. The results are available within 24 hours on the app.
More than 30 different blood work tests are currently available such as complete blood count (CBC), glucose level, thyroid panels, STD tests, or enzyme markers if you are at risk of cancer or other conditions. Special blood work tests, such as for vegans and vegetarians, are also available, which check for missing key nutrients.
The pandemic accelerated the adoption of self-tests allowing people to take charge of their own health, especially the ones with chronic diseases such as diabetes, high cholesterol, or cancer predisposition, making Revolab's value proposition even more compelling.
The company was founded by serial entrepreneur Ovidijus Kalinas and his spouse Jekaterina Kaliniene, CEO and CMO respectively. Jekaterina, previously served as CEO of Synlab Lithuania, a branch of one of Europe's largest laboratory services companies.