Lithuanian Startup Modernizing Preventive Health Raises 315 Thousand Euros Investment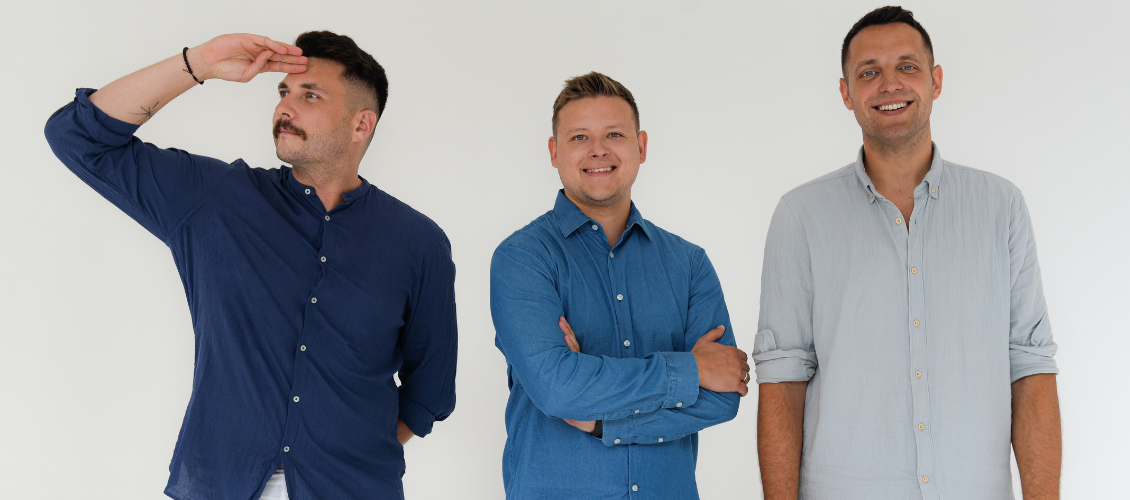 Lithuanian startup VOW Health, which specializes in employing data for preventive health monitoring on a virtual platform, raised 315,000 euros to accelerate its expansion. Funds will be used to further expand in Lithuania and preparations for entering the biggest European market – Germany. 

WeChange.group, a foundation led by Pijus Makarevičius, the founder of the startup PVcase, Deividas Trainavičius, and entrepreneur Jogundas Armaitis have invested in the preventive health startup.
"The solution we offer is very simple and it is one of its greatest strengths. Users registered in the VOW Health platform can conveniently collect their health tests data, monitor changes in the body, consult with health professionals virtually and receive their recommendations," says VOW Health co-founder Vytenis Škarnulis.
According to him, perhaps the most important part of preventive health is the data that they can collect, analyze and monitor constantly. Thus, the convenient way to accumulate this sort of data is rapidly increasing the interest of the country's population in their health.
"Investing in VOW Health is in line with our long-term strategy: to contribute to innovative and sustainable projects that create a good user experience. We have a particularly successful experience in e-commerce, and we are now moving into new areas and applying our knowledge to them. After evaluating the benefits of the developed technological solution for the customer, we decided to contribute to its growth," says the head of WeChange.group P. Makarevičius.
Next step – entering the German market
Part of the investment will be directed towards increasing and strengthening VOW Health's team. Among others, the company will hire programming, marketing, and sales specialists. At the same time, the team is preparing to enter the largest market in Europe – Germany.
"The perception and popularity of preventive health in Lithuania is still growing, but in Germany, the need for convenient data collection in this area is already very high. Every resident of the country spends on average more than 150 euros a year on preventive health care. So, introducing our product to the German market seems like a natural next step for the team and the company itself," says V. Škarnulis.
The VOW Health team is currently in the market research stage – analyzing Germany and the edge the company can offer to the market. To start operations abroad, co-founders plan to raise an additional 1-million-euro investment.
The growing interest of employers
Launched only in October this year, the platform has already attracted attention in business circles. Regular blood tests, data stored securely in cyberspace, and remote consultations with health professionals have become another motivating tool employers buy for their employees.
"On the one hand, it is an added benefit for the employee, an appreciation of his efforts. However, both international practice shows, and we hear from our clients that taking care of the team's health preventively directly creates value for the business as well. For example, anticipating and preventing various health problems beforehand can significantly reduce sick-leave cases and increase the efficiency of operations in general. Therefore, the steadily growing interest of employers in our service is not surprising – we hoped for that when creating the platform, " says V. Škarnulis.
Professionals in health innovation
The startup founded by three entrepreneurs – Darius Kavaliauskas, Vytautas Dockus, and V. Škarnulis. It is not their first health-related innovation. In 2019 V. Dockus and V. Škarnulis opened the first specialized hair transplant clinic in Vilnius, this year it was acquired by InMedica.
VOW Health is a licensed virtual healthcare facility that collects encrypted consumer blood test data online, provides virtual medical recommendations, and helps you keep track of your personal health progress.