Lithuanian Startup InRento Acquires Estonian Platform BitOfProperty and Expands to Spain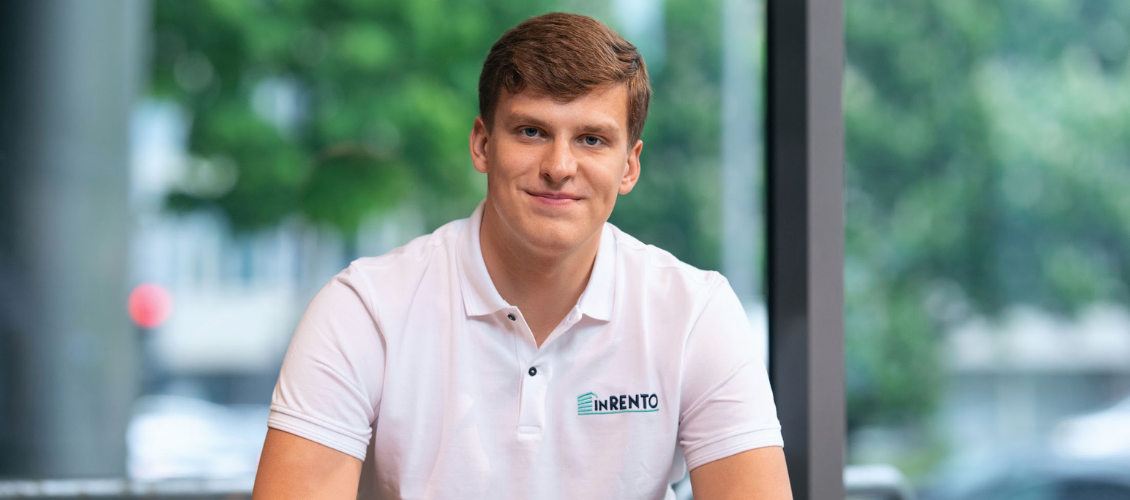 Vilnius-based buy-to-let crowdfunding platform InRento is scaling abroad. The startup has recently expanded its operation into Spain and just announced the acquisition of Estonian real estate marketplace BitOfProperty, which offers a similar service. It will be seamlessly integrated into InRento's platform to incorporate many more rental property investment opportunities.
Founded in Estonia, BitOfProperty operates on a similar principle to Lithuania's InRento platform. However, BitOfProperty did not offer a crowdfunding model but allowed the ability to buy & sell fractional shares in property generating a passive income, similar to a stock exchange.
"The company has put a lot of effort into building investors' trust in its product. It is a well-recognized brand both in Estonia and abroad. By acquiring this platform, we will expand our services and awareness, as well as attract new investors," says Gustas Germanavičius, Founder and CEO of InRento.
Integration will lead to the startup's development
InRento will fully integrate the BitOfProperty model, moving all data to the Lithuanian platform. BitOfProperty's website will also be redirected to InRento's buy-to-let crowdfunding platform.
Karl Vään, co-founder of BitOfProperty, says there is no doubt that the deal will help InRento achieve its goals: "Our platform will be a piece of Inrento's journey and we couldn't be more excited about this. We believe that this acquisition strongly complements Inrento's business and users that BitOfProperty accumulated over the years can reap benefits out of this," he said.
BitOfProperty has a marketplace turnover of almost half a million euros. All its financed properties have been sold profitably, and the ROI on all investments has exceeded 10%. The company is also funded by companies in Singapore and Japan and has attracted more than 450,000 Euros in capital investment.
"More than 250 clients have already invested in rental projects on InRento. They have funded more than 2 million euros of investments in total. However, our ambitions are much higher and we aim to increase the company's worth up to 100 million euros in a timeframe of 5 years. In order to facilitate this, we must expand our services into foreign markets. The acquisition of the Estonian platform is one step closer in creating an international investment platform. More recently we have also presented buy-to-let projects from Spain," said Germanavičius.
Expansion into Spain's real estate market
Germanavičius spoke of InRento's natural expansion into Spain by commenting that "there are experienced professionals from the Spanish real estate market among the shareholders of InRento. I have also worked with financing real estate in Spain. This is almost native market for us, therefore our expansion into Spain had been decided upon well before InRento was founded".
Spain has a sizeable and diverse property market, and InRento will specialize in the specific niche of short-term rental projects. Initially, their focus is on the Iberian mountain resort of La Molina and the Mediterranean region on Costa Brava in the northeast of the country.
Within this expansion, InRento is one of the first companies to implement a timeshare method of crowdfunding. It is a unique innovation and rising trend that came from the USA to Europe: "Depending on the amount you invest, you are able to spend a given number of nights during the season and off-season at the property you have funded in Spain. This helps to enhance your investment and offers real enjoyment beyond the financial returns," said the CEO of InRento.
After gaining experience of operating in Spain and Estonia, further expansion into European countries will be the way InRento evolves in the future. "We don't think we will grow overnight but this decision is the beginning of consistent growth for InRento," Germanavičius added.
About InRento
A Vilnius-based buy-to-let crowdfunding platform, InRento provides everyone with an opportunity to diversify their real estate portfolio via a few clicks and with as little as €500. A big advantage to investors is that they don't have to deal with all the hassles associated with being a landlord. Unlike other similar European services, InRento investors' earnings combine rental yield and capital growth when the property is sold at a higher price. It is the first startup of its kind that's licensed in continental Europe.