Lithuanian startup ecosystem mobilises support for Ukraine, strengthens focus on miltech investments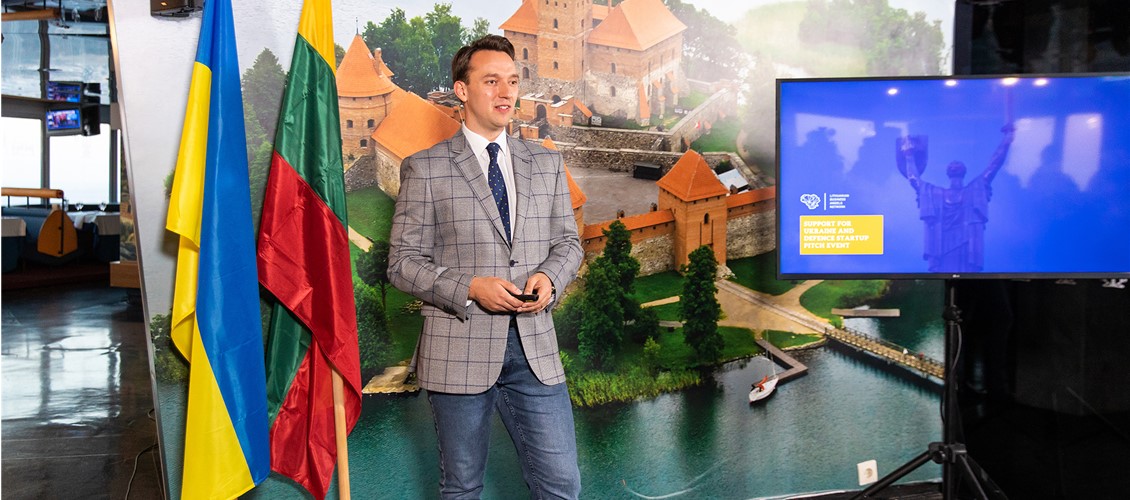 The Lithuanian startup ecosystem is actively mobilising further support to help Ukraine in the aftermath of the Russian invasion, and rallying investments for the Lithuanian national military technology (miltech) solutions, a sector that has demonstrated rapid national growth over the past years.
Justinas Pašys, Managing Director at Lithuanian Business Angel Network (LitBAN), which hosted a thematic event at the Vilnius TV tower last week, says the organisation has a mandate to facilitate member connectivity with Ukrainian relief efforts as well as promising miltech startups:
"The Lithuanian startup ecosystem stands in solidarity with Ukraine and has activated multiple support initiatives. As the war enters its fourth week, we must sustain the momentum, zero in on the most pressing needs and centralise our efforts to help. For this, we must maintain a direct dialogue between the business community and the Ukrainian partners and NGOs." 
The Ukrainian Ambassador in Lithuania, Petro Beshta, keynoted the event, noting the dire need for ongoing defensive equipment support and pressure on Western businesses to boycott Russia. 
"LitBAN's second mandate in these geopolitically challenging times is encouraging investments into most prominent national miltech startups. At the event, we decided to showcase five spacetech and unmanned aerial as well as ground vehicle solutions, in order to signal our growing defence innovation sector, and the resolute will of our ecosystem to respond to existential challenges," adds Mr Pašys.
R&D solutions featured included:
Astrolight (laser communication in outer space);
AirLift by Adscensus (a cost-efficient warfield delivery drone with 400kg lifting capacity);
Krampus by Ostaralab (a robot all-terrain buggy for special forces);
DBox by DroneTeam (a maintenance solution for remotely controlled drone operations);
BlackSwan Space (satellite control that helps avoid outer space clashes).
The event also welcomed NGOs, active on the ground in Ukraine, including: 
A national "Stronger Together" initiative, which match-makes Ukrainian refugees with Lithuanians willing to host them at home, as well as initiates informational calls to random Russian numbers to bypass the Kremlin's informational censorship;
"Blue / Yellow" organisation, supporting the Ukrainian armed forces and volunteers. 
About LitBAN
LitBAN is the national business angel association in Lithuania and one of the largest in the region. LitBAN has been growing at a significant pace, with the number of members increasing from 70 to 201 in 2021, now standing at 230 member angels. Also the early-stage startup investments by its members grew almost five times year on year – from 2.2 million EUR in 2020 up to 10.4 million Eur in 2021.