Lithuanian Startup Brolis Sensor Technology Raises €15M Funding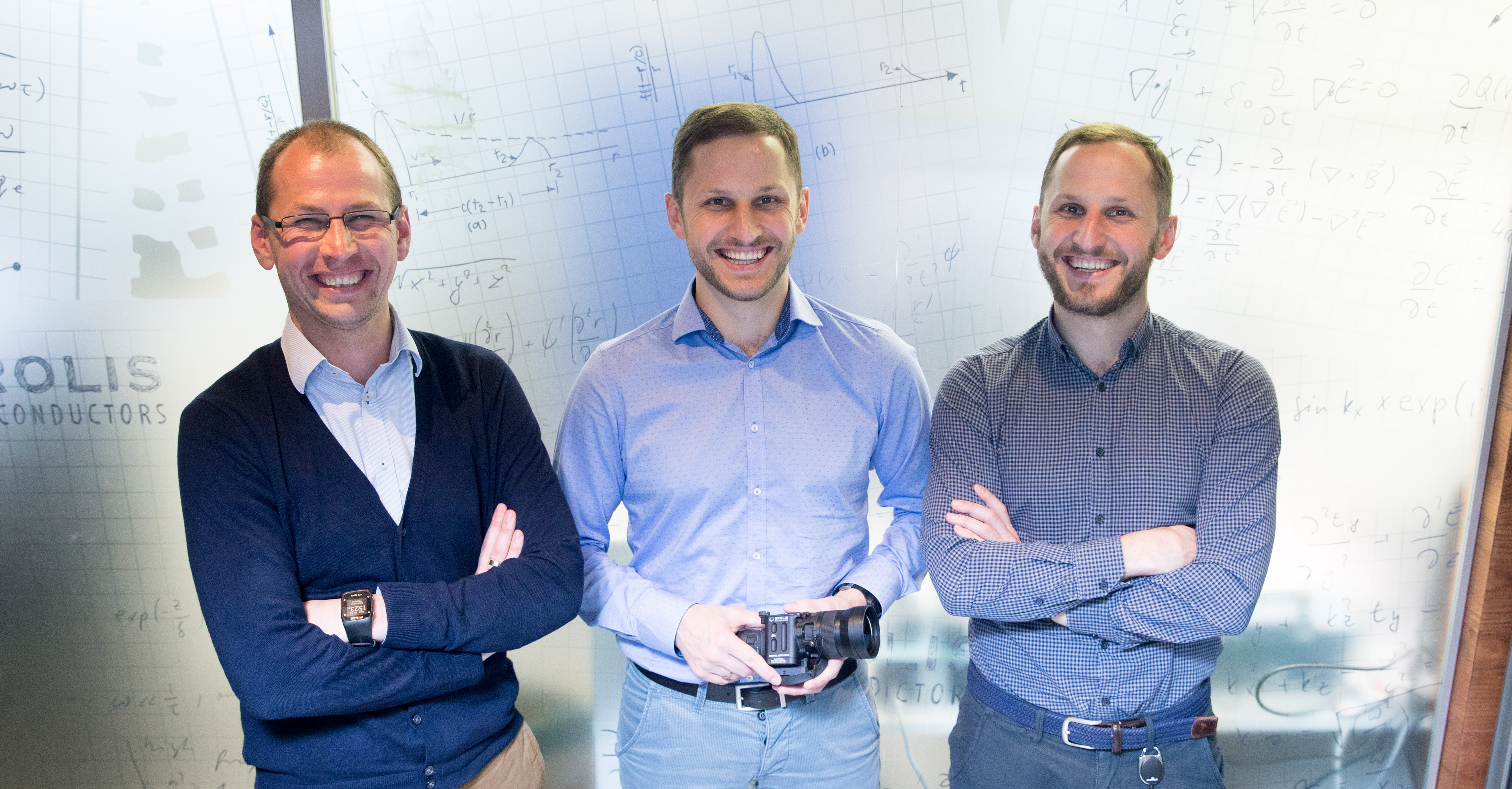 • Lithuanian sensor innovator, Brolis, has signed one of the European Investment Bank's (EIB) first venture-debt deals.
• Under the European Guarantee Fund (EGF) Brolis now has access to €7.5 million from EIB, providing stable, long-term funding on flexible repayment terms, and tailored to meet Brolis' R&D expenditures.
• The EGF is part of the €540 billion EU rescue package in response to the COVID-19 pandemic.
Lithuanian sensor innovator, Brolis, is one of the first European companies to receive support from the European Investment Bank under a newly available venture debt instrument extended by the European Guarantee Fund (EGF). The EGF is a pan-European program that supports SMEs with long-term viability who are growing their way out of ongoing financial uncertainties due to Covid-19. Brolis is the second Lithuanian company to benefit from the EGF, and among the very first in Europe to access its "Venture Debt" instrument.
Under the agreement, Brolis will get access to €7.5 million in funding to support the ongoing R&D and roll-out of its new sensor technology. Also, the startup has secured €7,5M investment from the previous investors, an investment group Zabolis Partners, a shareholder of Light Conversion, and several other private investors. The company has developed a wearable biosensor platform (wristband) that is able to non-invasively, continuously, and in real-time, monitor and collect personalised health data. Brolis' microsensor technology is based on laser spectroscopy. Each body molecule has a unique spectral signature, meaning this spectral signature can be used as a fingerprint for real-time, high-sensitivity, remote sensing.
Dominykas Vizbaras, CEO of Brolis, commented: "At Brolis our unique technology platform enables a new field of applications in the healthcare (transdermal blood constituent sensing both for personalized and remote patient monitoring), agriculture, veterinary, and many other industries. Right now, it's rare to find young companies developing high-tech hardware technology due to the need for huge capital investments and extremely long product development cycles. After a decade of hard work, BROLIS is close to commercialization, and EIB support is both welcome and critical. Guarantee funding means that Brolis can bring novel products to the market, as well as keep critical semiconductor technology, manufacturing, know-how, and cutting-edge innovation within EU borders."
Thomas Östros, EIB Vice-President, added: "The EIB has financed quite a number of very advanced technologies in recent years, and are happy to add this one to our portfolio. The European Guarantee Fund allows us to move into territories that we are eager to support, but had limited capacity for, so far. Brolis is a great example of the creative technical environment that is growing in the Baltic States and the EIB is glad to be there to help finance it."
"The EGF is a good means to help SMEs battle the challenges brought about by the Covid-19 pandemic. Brolis is the second company in Europe to get this type of financing under the EGF, which clearly shows that Lithuania is on the rise as a creative and innovation hub," said Aušrinė Armonaitė, Minister of the Economy and Innovation of the Republic of Lithuania.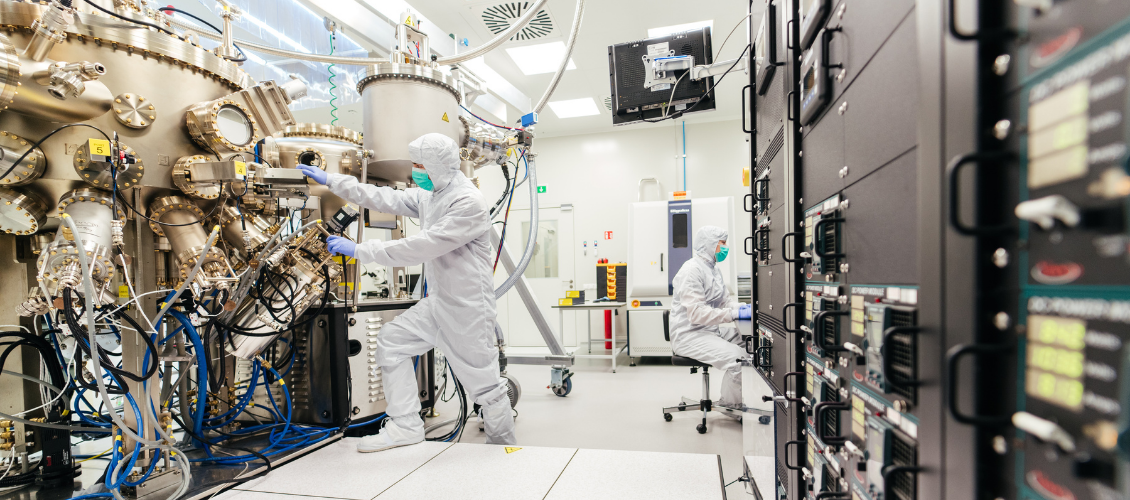 The European Investment Bank (EIB) is the long-term lending institution of the European Union owned by its Member States. It makes long-term finance available for sound investment in order to contribute towards EU policy goals. In 2020, the EIB stepped up its support for Lithuania by singing around €1 billion in financing for Lithuanian projects, with support going mainly to SMEs in the face of the COVID-pandemic, as well as the energy sector in the country.
The European Guarantee Fund (EGF) was set up by the EIB Group with contributions from Lithuania and the other EU Member States to shield companies suffering from the COVID-19 crisis. Using nearly €25 billion in guarantees, the EGF allows the EIB and the EIF to quickly make loans, guarantees, asset-backed securities, equity, and other financial instruments available to most small and medium-sized enterprises. The EGF is part of the European Union's recovery package aiming to provide a total of €540 billion to boost those parts of the EU economy that have been hit the worst.
Brolis Sensor Technology (BROLIS) is a dedicated sensor technology company within Brolis Group, spun out as a separate entity from Brolis Semiconductors UAB in 2019. Brolis Semiconductors was established in 2011 by three Vizbaras brothers – Augustinas, Kristijonas, and Dominykas as a spin-off from elite German Walter Schottky Institute. Today BROLIS focuses on creating some of the world's finest infrared laser products from near-infrared to mid-infrared. With the help of the company's international positioning and state-of-the-art infrastructure, top talent engineering and scientific staff company is able to develop the most cutting-edge solutions for healthcare, sports & fitness, agriculture, and industrial applications. BROLIS key technology encompasses the in-house material synthesis of advanced III-V semiconductor materials, chip design, hybrid integration with silicon photonics, application development of transdermal sensing, agriculture and industrial sensing as well as full electro-optic system design and assembly to complete qualification for the most advanced applications.
Since its foundation, BROLIS has been growing dynamically, marked by numerous awards, continuous innovation, and consistent growth in both personnel and infrastructure. Currently, Brolis acts across two locations with headquarters and RnD facility in Vilnius, Lithuania, and Silicon Photonics, fabrication activity in Ghent, Belgium.