Lithuanian real estate marketing platform Realthy.io attracted 500,000 euros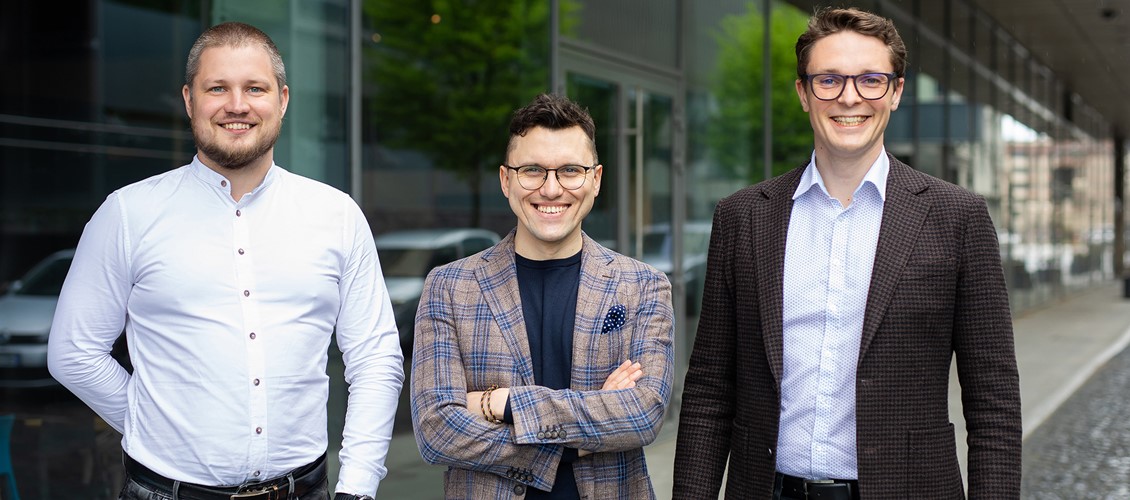 Realthy.io, a marketing platform founded by Lithuanian start-up Fullreach, is gaining ground in the real estate brokerage market in the United States, attracting an additional 500,000 euros from investors for development and advertising. The platform already has over 500 registered users. In total, since launching last year, Fullreach has attracted 750,000 euros and hired 15 IT and digital marketing professionals in Lithuania.
In the summer of 2021, Fullreach attracted the first 250,000 euros for pilot market research, forming a package of services, developing and assembling the necessary team. "We first decided to begin operations exclusively in the US market; after conducting market research and surveys of Americans, we noticed that there are almost no unified marketing solutions for individual real estate brokers, especially beginners, and advertising is an expensive and unattainable service for many. We launched the Realthy.io platform for real estate professionals in mid-January. In the first two months of operation, we have already managed to attract five hundred real estate brokers from various states — mainly California, Texas, Florida, New York, and Georgia. Because it is challenging to compete in the US market, our platform greatly facilitates communication between brokers and their clients, sending them offers, keeping in touch, providing useful expert information," says Tadas Čekavičius, co-founder and CEO of the startup.
According to Čekavičius, the main goal of Realthy.io is to become the leading real estate marketing platform in the USA, which would gather real estate professionals into a community where it is possible to offer customers better service quality at an attractive price. "Another advantage is that our customers need significantly less investment in direct marketing through the platform than if operating alone, as we are constantly improving our solutions based on digital marketing trends and feedback from real estate professionals. We are already getting more than 30 new registrations on our platform every day," he says.
From a 3D camera to a holistic recommendation model
"On the platform, we not only help US real estate professionals reach their clients more easily but also help them get various significant discounts — for example, to buy a 3D camera for real estate sessions at a $600 discount or to create their own website for free. However, the main advantage, and one which is especially relevant in the USA, is the ability to provide various additional services from reliable providers during or after the real estate transaction — moving, storage, interior design, furniture, installation of alarms, etc. We have created a system of recommendations where real estate brokers can earn additional commissions by recommending reliable providers of related real estate services," asserts Čekavičius.
An invitation for Lithuanian start-ups with businesses in the US to join the platform
According to the founders of Realthy.io, it could also become a platform for Lithuanian businesses that operate in the United States and provide real estate services to local customers. "We would love to help all Lithuanians grow together in the US market," says Čekavičius.
Made in Lithuania or remotely from anywhere around the world
According to Algimantas Padegimas, CMO and co-founder of the Realthy.io platform, a team of highly competent employees has been assembled in Lithuania, which will continue to be expanded depending on the scale of business development and the growing number of customers. "Our goal is to build and maintain a team whose uniqueness is the ability to work remotely under any conditions. Even if we all work from the same office here, our clients are a few time zones away. We are flexible and have already proven that we are able to work remotely from anywhere, with several online meetings of our team together at the same time from the USA, Spain, Thailand, Sri Lanka, and Lithuania," says Padegimas.