Lithuanian EdTech Startup Memby Raises $1M Pre-seed, Launches in Greece and Poland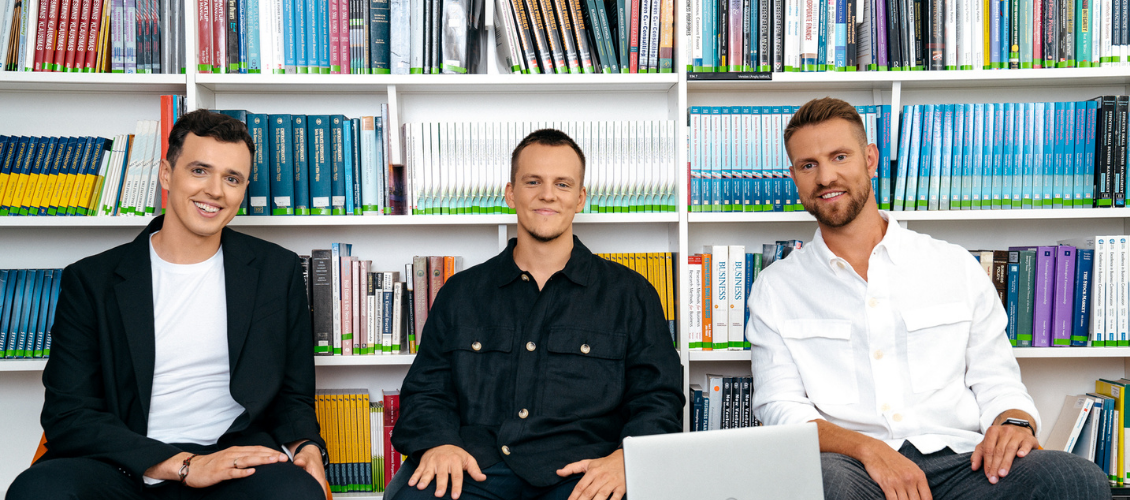 Memby, the Lithuania-based EdTech startup that brings affordable online tutorship to high schoolers, has closed a $1 million financing round led by Change Ventures. The funds will be used to further develop Memby's platform and expand its services across Greece and Poland. The pre-seed round is joined by Brighteye Ventures and the MJJ Foundation, as well as angel investors Justas Janauskas (co-founder of Vinted, Lithuania's first unicorn) and Martynas Gudonavičius (co-founder and CEO of the mobility platform Trafi).
According to the OECD Programme for International Student Assessment (PISA), almost a third of Europe's 60 million pupils feel abandoned by the traditional school system. The rigidity of the school system, slow-to-adapt curricula, and underpaid, overworked teachers are realities that contribute to many students feeling left behind. And with tutors charging anywhere from €20 to €70 per hour, extra help is out of reach for many families. As a result, students lose the passion for learning, with consequences for their chances of success at school as well as in their future work life.
By giving elite educators a digital platform that was purpose-built for student engagement, Memby aims to ignite a passion for learning in their students. The startup places a particular emphasis on finding tutors who are not only experts in their fields but can also chart measurable student engagement in their courses.  The technology identifies and rewards the educators who are able to connect with students, and, thanks to their proprietary digital platform, Memby is able to aggregate and scale this impact on a national stage.
The startup's approach to learning relies on live group sessions. Students can ask questions in real time, participate in group discussions and test their knowledge after the class is over. By using tools that continuously test the class participants' understanding and actively track student engagement, tutors can easily improve their delivery based on the feedback they receive from their groups.
"The problem with most tutoring experiences is the cramming and mechanical memorisation approach, which might help a pupil raise their marks, but only in the short term. In the long term, what a student needs to achieve is motivation, inspiration and guidance. Only a tutor who is passionate about both their subject and teaching itself can turn these lights on," said Eimantas Bekėža, co-founder and CEO of Memby.
"Everyone in education is well aware of the need for quality teachers, and we have built a technology that excels at enabling superstar educators and scaling their talents to the biggest stage possible," he continued.
Memby's first targets for expansion are Greece and Poland, two markets with a very high demand for extracurricular tutoring. Greece, for example, has a larger market for tutoring than Germany, despite having a population eight times smaller. Operations are underway in both countries, with local foundation EdTech Poland chosen as a partner there and a learning lab being built out in Greece for students affected by wildfires afflicting the country. Memby is currently shoring up its faculty of all-star tutors in both countries and hopes to be fully operational in time for the upcoming school year. Memby also plans on expanding to Italy and Slovakia in the second half of 2022.
"Memby attracted 3000 students in its first half year of operations in Lithuania, and 65% of those students signed up for multiple courses after their first courses were finished. This illustrated how Memby's combination of low cost for students plus high pay for tutors is finding quick traction in markets that need these services," said Andris K. Berzins, Managing Partner at Change Ventures." [Co-founder] Eimantas is an educator himself, so we also appreciated that this venture had heart and experience behind it, together with the business vision."
About Memby
Memby is a Vilnius-based EdTech startup bringing affordable online tutorship to high school students in Lithuania, Poland and Greece. Memby carefully handpicks teachers that are not only experts in their field, but also truly eager to help students learn. The after-school learning concept makes use of modern interactive solutions to keep students fully engaged, and is 5 times cheaper than the average one-on-one tutoring, making it affordable to students who wouldn't be able to afford it otherwise. Memby's mission is to make quality education more accessible, one lecture at a time.