Lithuanian Cleantech Ecosystem 2022 Review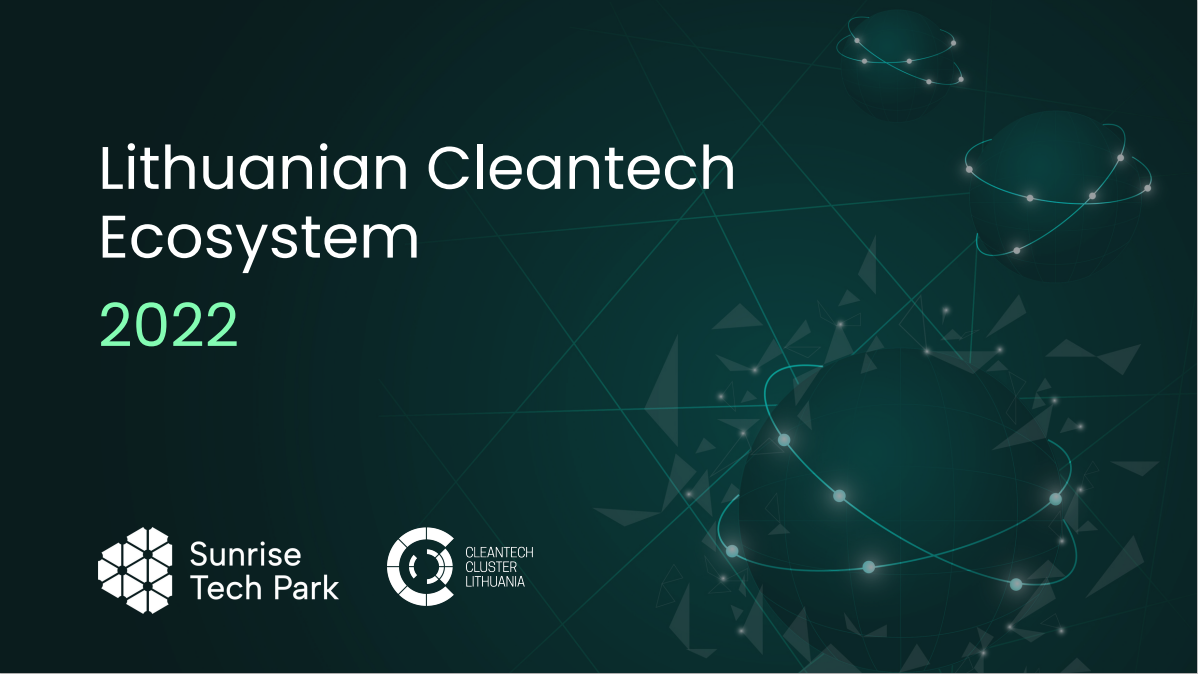 In 2017 the consolidation of the Lithuanian cleantech market began. Since then, investments in local cleantech have reached 705 mil. EUR. The energy, transportation, and resources sectors have been booming the most, with 48 startups and scale-ups attracting more than 50 investment rounds during the period.
The new "Lithuanian Cleantech Ecosystem 2022 Review", published by Sunrise Tech Park and Cleantech Cluster Lithuania, analyzes local energy, mobility, and resource startup ecosystems, as well as engineering and production scale-ups with globally recognized cleantech products & services.
The research aims to highlight the importance of Lithuania's clean technology sector for the local economy and position Lithuania in the context of the global economy. As renewable energy, new mobility, and related cleantech sectors are attracting significant global investments, it is hoped Lithuania should play an important role in this process.
Lithuanian cleantech ecosystem 2022 review here.