Lithuanian-based LogTech startup GoRamp attracts €1,5M investment and expands in Western Europe & USA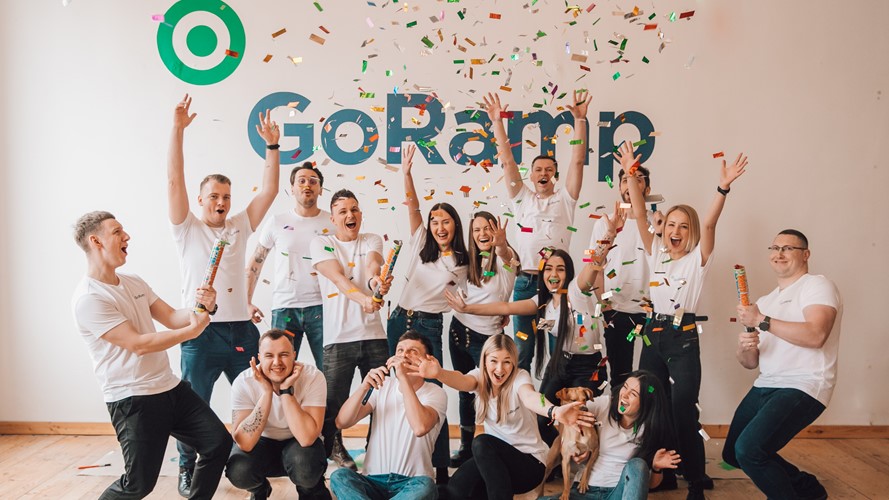 GoRamp attracted an investment of 1.5 million euros from international venture capital funds and the community of business angels/founders from such companies as UPS, Shopify, Infoscout. Investment will be used mainly to expand sales and marketing team for Western Europe and US markets.
Goramp, which actively operates 3 years in the market, has a SaaS solution, which enables manufacturing, retail and production companies digitize their logistics operations through sourcing, planning and monitoring transportation shipments. According to the data provided by GoRamp clients, the system eliminates 70 percent of operational work, increases 20 percent of warehouse loading efficiency and decreases up to 25% logistics costs.
J.Polonis says that the quarantine reality has prompted the scale of the business to Western European markets. "Transportation volumes of production and trade companies have grown drastically during the lockdown and the resources required to meet customer needs had shrunk and continue to shrink. Carrier costs are rising, and warehousing capacities are being exceeded. We hear continuously that manufacturing and trading companies experience a never-ending Christmas rush. When capacity expansion is no longer possible, then operations have to be streamlined and more has to be done with the same resources. Digital solutions are irreplaceable and our solution helps customers eliminate more than two-thirds of operational manual labor, save time, streamline supply chain operations and do up to twice as much work with the available resources. We see that the demand for our product in the is growing because of more attention to sustainability and digitalization of manufacturing companies. That's why timing for aggressive expansion being first-movers is more than perfect", said the one of the company's founders.
Only in 2021 GoRamp business volumes tripled. Now company operates in 18 different countries not only in Europe, but also US, Canada, Australia. The number of GoRamp customers grew by 2.5x and the company is already trusted by some of the leading Worldwide companies including Pfizer, Thermofisher Scientific, Continental, Mondelez, Storenso, and others. Among GoRamp customers, there are businesses operating in the sectors of manufacturing, pharmaceutical, automotive, wood, furniture, metal, energy, and plastics.
The investment will be targeted to increase business volumes in Europe , where product sales are already showing promising results (the UK, Benelux, Poland, Germany) and to enter new markets (France, Spain, Italy) and gain more traction in US region.