Lit-Era, Senstone and Cardiomo coming to LOGIN Startup Fair from Kyiv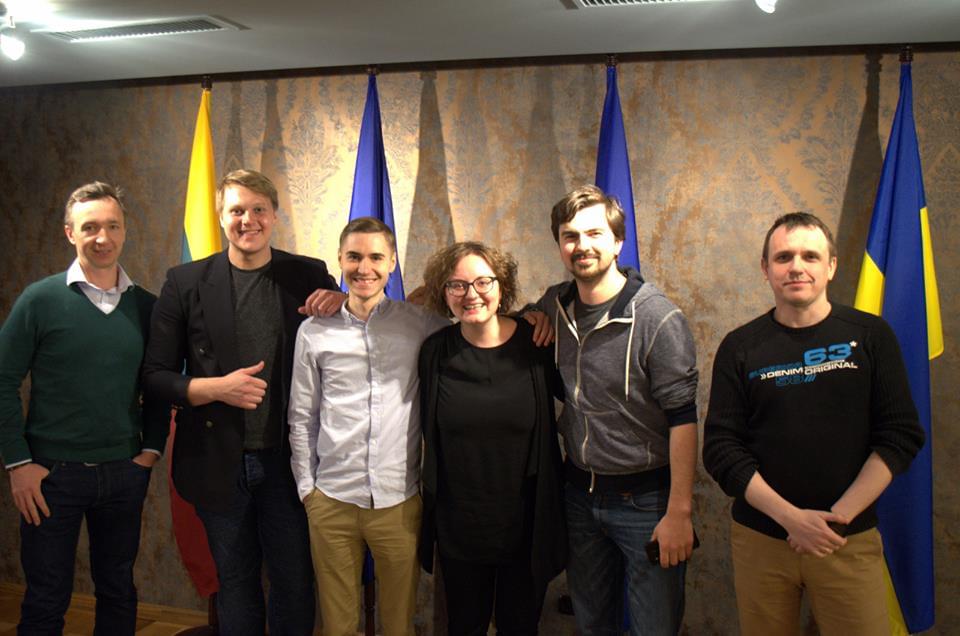 Startup Lithuania is back from Kyiv, Ukraine, the last stop of its LOGIN Startup Fair and Lithuanian Startup Visa Roadshow. There, in addition to presentations on Lithuania's Startup Visa, LOGIN Startup Fair, opportunities in Vilnius and our tax/legal environments, we met over 40 attendees and fast tracked three startups to the LOGIN Startup Fair.
Please meet our winners:
Lit-Era. The literary marketplace with new model of publishing which creates a literary network. They developed a new kind of library where indie writers can publish their works at any stage of writing. It's a crowdpublishing platform that monetize not only sales of ebooks but a process of writing.
Senstone. It's a smart wearable voice recorder for taking notes on the go. You tap, speak and your ideas convert into organised text notes.
Cardiomo. It's the wearable healthcare monitoring device for people that informs their relatives about their state. It is designed to alert about early stages or signs of health problems and provides daily recommendations for healthy lifestyle.
We want to thank Lithuanian Embassy in Ukraine, Trinity law firm, Go Vilnius and others who help us organized with the event. A few weeks ago three fast-tracked startups were selected in Tel Aviv. Previously, three startups won pitch-battles in Minsk and Saint Petersburg.
These startups from Kyiv will be attending LOGIN Startup Fair on 24-25 of May at Vilnius Tech Park, Lithuania. Don't forget register your startup as well! See you there!