Legal Tech Startup Amberlo Secures €1M Venture Capital Investment To Enter New Markets And Accelerate Product Development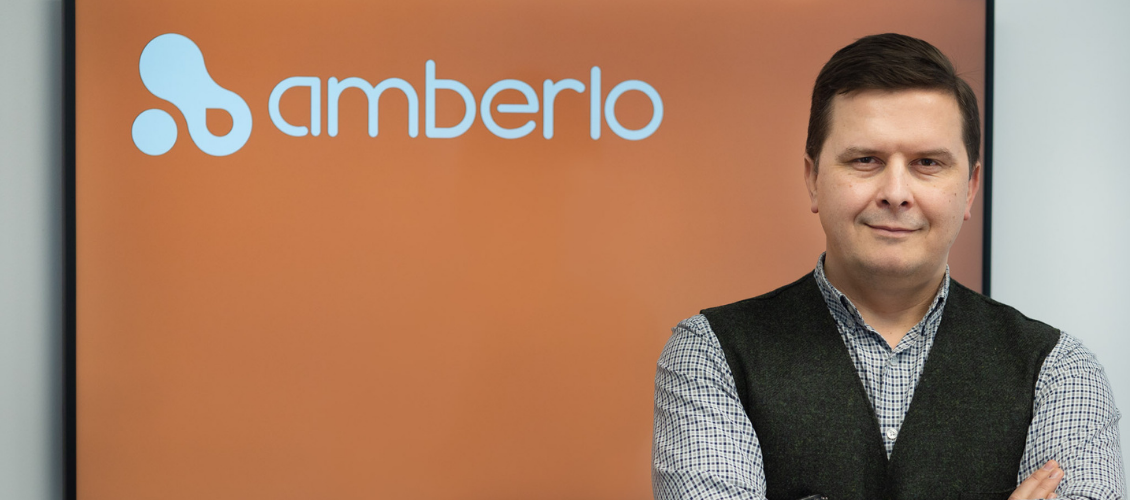 Founded in 2017, cloud-based law practice management platform Amberlo has secured €1M investment from four VC funds: Iron Wolf Capital as a lead investor, 70V, Next Road Ventures, Corvus Ventures, and other private investors. Amberlo will use this investment to expand its activities in Poland, enter new markets, and accelerate product development. 
Amberlo CEO and founder Aidas Kavaliauskas and his team have developed the platform because there was a lack of secure, affordable, and easy to use solutions for small and medium-sized law firms in the European Union. "Back in 2015, most small and medium-sized law firms were relying on Outlook and Excel sheets for managing their legal matters, and many still rely on the same tools today, which is not very efficient, because those programs are great in their own right, but when it comes to law firm management, it means lawyers are missing real-time collaboration and insights, accurate data, and security, to say the least. The heart of Amberlo software is the matter. Everything related to the case can be found on the matter record: all party's contact information, case documents, calendar appointments, tasks, documents, email correspondence, and billing information. With everything in a single software, your staff knows where to look for matter-related information without having to contact a coworker to send the file over. They'll know that if they navigate to the matter, they should be able to find the information they're looking for.", says Aidas.
Amberlo improves client relationship management, planning, team management, time and expense tracking, billing, and document management processes, resulting in a 20 to 30% increase in billable hours.
Amberlo has more than 500 law firms from 20+ countries using the platform, including 5 international law firm networks, with tens of new law firms joining every month.
"Law firms join and stay with us because they like Amberlo's easy-to-use interface that runs sophisticated tools, its rock-solid performance, and security. With cloud-based Amberlo software, lawyers can access their firm's database from the web or from a native app on your iOS or Android device. This means as long as you have internet, you'll have access to your client information. Our team is continuously improving the platform and adding new features every three weeks. Microsoft 365 integration, open API, and competitive pricing make Amberlo a good choice for the wide range of law firms.", explains Aidas.
With the new investment, Amberlo is expanding its team in Poland and will open an office in Warsaw in February. In 2021 the platform will get more integrations, more collaboration features, and more workflow automation supported by artificial intelligence, resulting in even higher efficiency. 
"We are glad to join Amberlo founders' team, who have more than 20 years of experience in developing cloud-based software. The key advantages of the Amberlo platform are – outstanding customer experience, open API architecture, and high cybersecurity standards. With our investment, Amberlo will further expand in major European markets – Poland, Spain, and Germany. The global law practice management software market is expected to explode in the coming years from €1B as of today to €12B in 2026." – said Žygimantas Susnys, Managing Partner at Iron Wolf Capital.
"We decided to invest in Amberlo after having talked to a dozen or so Polish lawyers in the network and realising that lawyers are way behind other professions in technology adoption, using either a combination of Excel, Outlook, and Dropbox or some dedicated solutions that looked like from the early 2000s. Amberlo has a simple interface and comprehensive functions, and great UX. Combined with a dedication to data security and an experienced team behind, Amberlo can be a great solution to support lawyers in seamless digital transformation and simply earning more money." – said Maciej Kowalczyk, Managing Partner at Corvus Ventures.
Ewa Chronowska, Partner at Next Road Ventures adds: "We see significant potential in legal tech space as its need for digitalisation is immense.  According to available data, more than half of law practices don't use any dedicated software. The timing of our investment could not have been better, as the global market for law practice management software is expected to grow 12 fold in the next few years. Therefore, seeing where the market is today and where it should be in the years to come we have decided to invest in Amberlo and its exceptional team with the strong belief to become a European leader."