Interview with Wise Soil – Startup Visa Pitch Battle winner in Minsk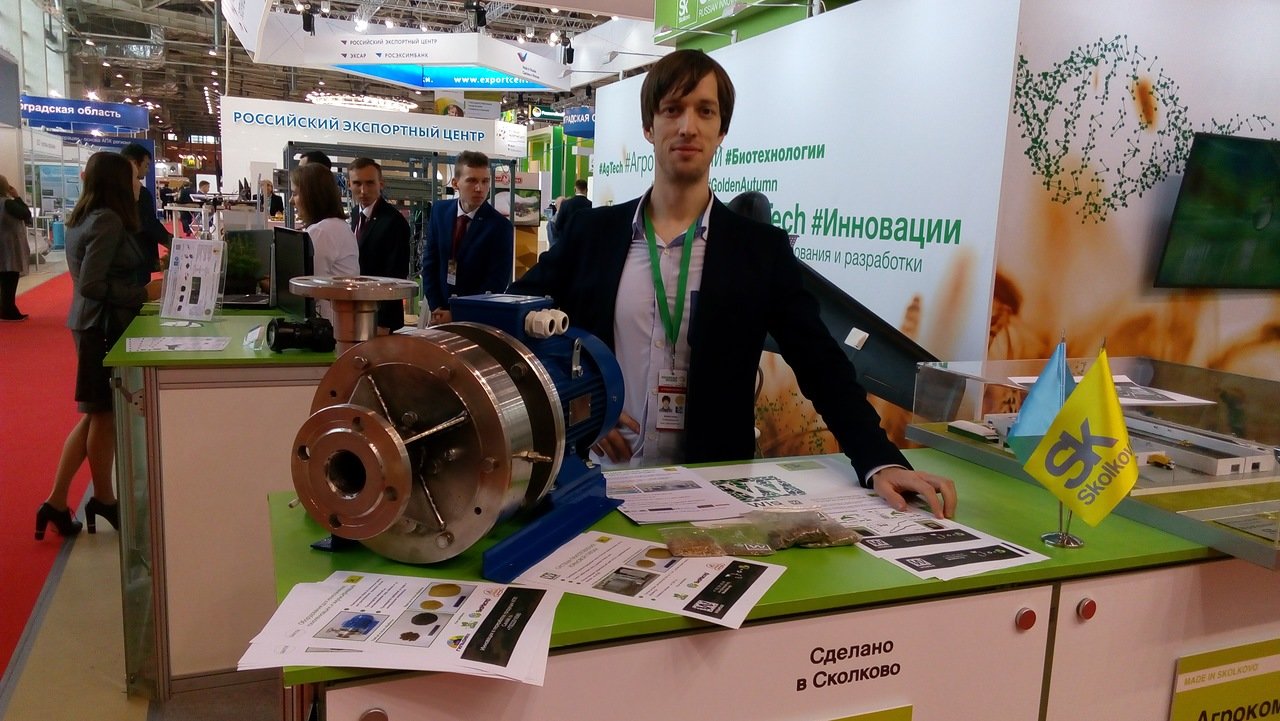 We introduce Aleksandr Smotritskiy, CEO at WiseSoil – the Startup Visa Roadshow pitch battle winner in Minsk. He kindly agreed to tel us more about his startup.

1. Congratulations on winning pitch Battle! How do you think, what helped you to win?
Each startup has to combine a number of things to succeed: novel concept, market demand, the well-balanced team for the concept implementation, and visible track-record. Hopefully, we demonstrated better results in all these aspects that other participants.
2. What is WiseSoil? What problems does your product solve?
We are developing efficient systems for organic waste recycling. First of our solutions is a biomass pretreatment module: a plug-n-play solution that improves the efficiency of the biogas plants by speeding up the digestion and improving the renewable energy production. The second product is the system that separates wet residue of biogas digestion into the clean water and dry organic fertilizer, that we called WiseSoil.
3. When exactly did you launch?
We launched in 2015 by registering a Bioenergy LLC together with RVC Seed fund – our seed investors.
4. Who/what are your target customers?
Our customers are owners and suppliers of biogas, wastewater treatment plants, and biorefineries.
5. How has business been so far? Do you have any numbers to share?
We started sales in 2016. Our first customer was US-based biorefinery. In 2017 sales in units grew 15 times.
6. So what's next for WiseSoil then?
Europe is the main market for us, thus we are going to expand our customer base in Europe this year. Simultaneously we are working on the product development, IP, distribution network build-up etc.
7. What are your main challenges while working on your product and how are you overcoming them?
Long product development and especially product testing cycles, almost no customer awareness about the product. To overcome these challenges, we are building partners network, that will help us both to inform the consumer about the product and speed up the product testing cycle.
8. How are you funded? Do you seek extra funding?
In 2015 we raised seed funding from RVC Seed Fund, currently, we are growing organically. We are looking for the 2nd investment round that will allow us to speed up our growth globally.
9. Who does your team consist of?
We have a balanced team with competence in engineering, microbiology, business development, and international sales. We are supporting an advisory board, teamed up with professionals in business development, bioenergy and finances. Moreover, we have representatives in the Czech Republic and US, and distributor in South Korea.
10. What do you expect to learn from the program you have won – fast-track to AcceleratorOne?
We expect to establish new connections, valuable for the business development. As Europe is the main market for our product, we are looking for the place for our European office. We will try to figure out if Vilnius is a good place for that. Hopefully, Accelerator One will give us key knowledge and connections valuable for the European market expansion.