International Seed Forum is looking for startups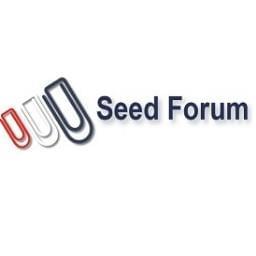 The fourth year in a row Lithuania has been hosting an international "Seed Forum", a dialogue venue for business companies and their potential international investors.
Seed Forum is a global market place for companies "born global" and investors looking for new ideas and financial growth. Seed Forum's activities are organized in several levels – local, national and global. The main objective of Seed Forum is to facilitate obtaining initial or venture capital without any regional or national borders. Seed Forum is currently running investor matchmaking forums in more than 30 countries worldwide.
The Seed Forum process includes 4 levels: nomination of suitable companies, fundraising education, selection of the companies and matchmaking forum for companies and investors.
Companies are welcome to participate in the nomination process – it is the first step in the Seed Forum process where the Nominator of the country has identified a potential born global company with a need for private equity investment. The only requirement for the company is to fill in the Seed Forum Business Summary formula in English.
On September 20, 2013 all nominated companies are invited to an obligatory one-day Pitch Training Camp which includes an intensive program with lectures and coaching in presentation techniques, information about business cultures and investor markets in various countries. Lectures are held by Seed Forum representatives or external professionals in the English language.
The price for a company is EUR 100; no more than two representatives of a company may attend. At the end all companies who have been in the Seed Forum pitch training camps will be evaluated and most advanced of them may be selected to present in the Seed Forum Global Investor Forum which will take place on October 17, 2013 in Vilnius.
This seminar is mostly valuable for:
• Innovative, newly founded companies, actively looking for initial funding;
• Already operating companies in need for extra financing;
• Growing, export-oriented companies seeking expansion into new markets.
Companies interested to participate in the nomination process, please apply to SEED FORUM representative for Lithuania Aida Balnienė (tel.: 8 670 50809, email: balnieneaida@gmail.com) until September 1, 2013.