Inbalance Raises €1.5 Million to Accelerate the Expansion of Its EV Charging Network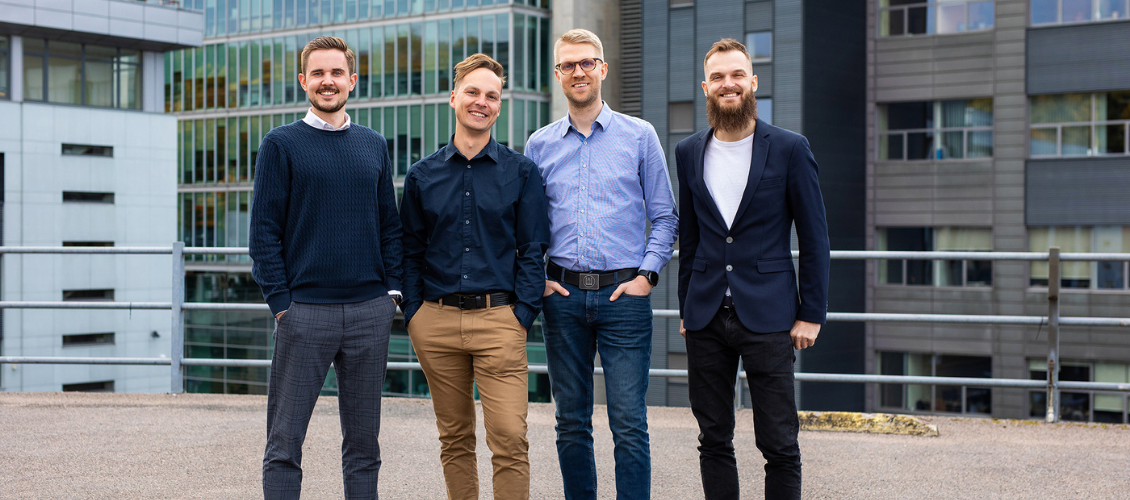 Inbalance, a company that develops and operates smart EV charging stations, has raised an investment of 1.5 million euros in the post-seed round. Two new private investors Tomas Dirvonskas and Paulius Šarka are joining the existing investors: Contrarian Ventures, Coinvest Capital, the co-founder of the first Lithuanian unicorn Vinted Mantas Mikuckas, and angel investor Ernestas Petkevičius.
Last year Inbalance completed the first funding round by raising 950,000 euros. With the new investment, the company plans to install thousands of new EV charging stations and become the largest EV charging network in the region.
"The money raised will be directed towards our main goal of becoming the largest operator of EV charging stations in the Baltic States and Poland. We offer an all-in-one electric vehicle charging solution. It means that due to our business model and technologies, our infrastructure is future-proof and designed for the exponential rise of e-mobility," says Simonas Stankus, the CEO of Inbalance.
According to S. Stankus, the continuous investor interest confirms the relevance of the proposed solutions in the context of global environmental challenges. "Because we offer a service-based business model, businesses that choose to work with us don't need high initial investments into the infrastructure, we cover that part. This way, we proactively contribute to the development of the country's charging infrastructure. When businesses do not need to spend a lot of money, they're motivated to install charging stations more actively, increasing the EV charging accessibility for the public," says S. Stankus.
Lower Environmental Impact Sets the Direction for Future Investments
One of the main investors, Contrarian Ventures fund, identifies the fight against climate change as their key strategic direction.
​​"The combination of their competencies, business models, and the drive to innovate is fully in line with our strategic mission to contribute to reducing CO2 emissions by investing in technology companies. We are convinced that "Inbalance" will become a leading player in shaping the EV charging ecosystem," says Tomas Kemtys, partner at Contrarian Ventures.
According to Viktorija Vaitkevičienė, the director of CoInvest Capital, the development of charging infrastructure is a prerequisite for consumers to start actively driving electric cars. "The transportation sector is one of the biggest polluters in the world and companies like "Inbalance" are helping to actually transform it. This investment is important for us both as investors who focus on companies that comply with the principles of environmental protection, social responsibility, and good governance (ESG), and as consumers who are looking forward to the breakthrough of the electric car market," says V. Vaitkevičienė.
According to the latest statistics, there are currently 4 million electric cars on the streets of Europe, a quarter of which were registered this year alone. The growth in the number of electric vehicles in the near future will create a demand for electricity like we've never seen before.
"Power grids are certainly not ready to carry such a load because they were simply not built for that. Assessing this, we invest a lot in the development of software solutions, such as dynamic load management, and the technological aspects of our charging stations that solve a number of complex problems of EV charging infrastructure," says S. Stankus.
About Inbalance
Founded in 2019, Inbalance is an innovator of EV charging infrastructure solutions. The company develops, manufactures, and operates smart electric car charging stations and is a charging network operator. Their solution focuses on the optimization of electricity consumption and helps meet the growing demand for electric vehicle charging without the need to change the existing power grid infrastructure.
About Contrarian Ventures
Contrarian Ventures is a venture capital fund investing in early-stage energy and electric mobility technology startups in Europe and Israel. Contrarian Ventures has already invested in 18 companies in 8 countries and is one of the most active seed investors in energy and electric mobility companies in Europe.
About CoInvest Capital
Together with angel investors and private venture capital funds, CoInvest Capital invests in startups and companies undergoing business development and growth. In cooperation with more than 90 individual investors, the fund has already invested almost 11 million euros in 20 companies. This investment was made under the financial instrument "Co-investment Fund II," financed by the European Regional Development Funds.