Healthtech Startup TYLER.HEALTH Secures €500K In Pre-seed Funding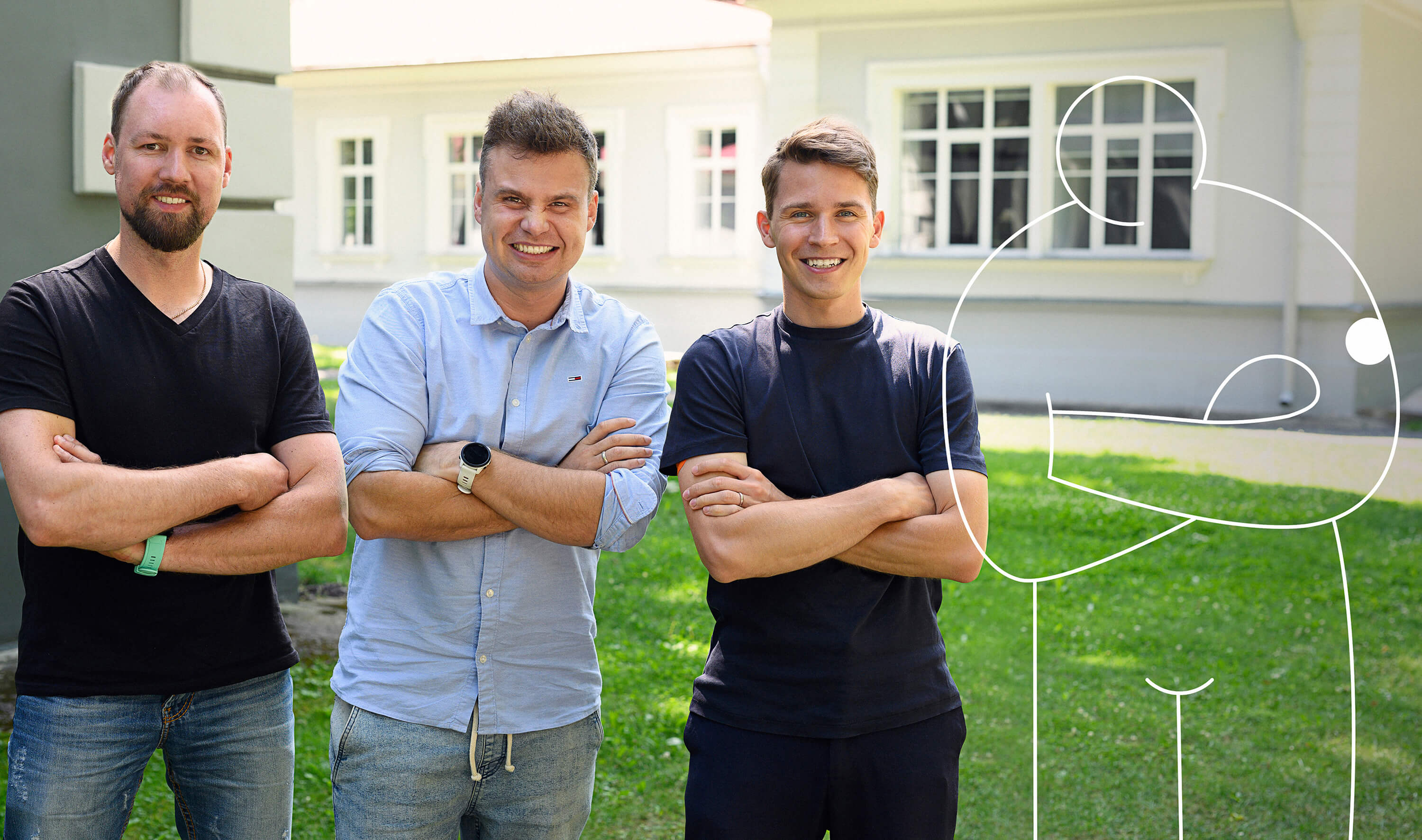 TYLER.HEALTH, a healthtech startup pioneering the use of next-gen Continuous Glucose Monitoring (CGM) systems to help people optimize their metabolic health, has banked €500,000 in a pre-seed investment round led by Kilo.Health, digital health and wellness company.
TYLER.HEALTH's cutting-edge technology, consisting of a CGM sensor and an accompanying app, tracks blood glucose levels in real time and uses the collected biometric data to provide hyper-personalized feedback on how nutrition, exercise, and sleep affect each individual's metabolic health.
"Metabolic health is one of the strongest predictors of lifespan and many diseases—it affects everything from your immune system and cardiovascular health to mood, cognitive function, and it is the most prevalent risk factor for chronic diseases. It can literally be a matter of life and death," says Kasparas Aleknavičius, MD, the Chief of Science at TYLER.HEALTH.
TYLER HEALTH is keen on reaching as many people as possible by translating scientific data into understandable insights.
"Leveraging the new era of highly accurate data analytics, we can now provide people with a hyper-personalized approach to metabolic health 24/7—everything from optimal nutrition, exercise, and weight management plans all the way to cognitive performance improvements and chronic disease prevention."
The pre-seed investment round will enable TYLER.HEALTH to launch the beta version of 1,000 CGM sensors and advance the app development process for release in December 2021, as well as support further growth in research and product innovation.
Obesity and metabolic dysfunction—one of the most pressing health challenges of the 21st century
With 1.9 billion people worldwide considered overweight—and 650 million of those considered obese—TYLER.HEALTH's delivery is timely.
Obesity is one of the leading causes of chronic disease-related deaths, including conditions such as diabetes and heart disease, and is now considered one of the most serious public health challenges of the 21st century. The COVID-19 pandemic has drawn further attention to the importance of good metabolic health—78% of individuals who were hospitalized for COVID were either overweight or obese.
Powered by new-age technology and advanced analytics capabilities, TYLER.HEALTH aims to bridge the gap between data and actionable insights to address the most persistent healthcare challenges across the globe.
"For the first time in history, technology allows us to track every single bite we eat—and measure the direct effect it has on our body and health—in real time," says Ignas Survila, CEO and co-founder of TYLER.HEALTH.
"There simply aren't many accessible tools that provide such a precise, understandable, and easy-to-use way for people to implement positive lifestyle changes daily and prevent serious—and often irreversible—health issues in the future."
Tackling the global health crisis with personalized and data-driven digital health solutions
The investment in TYLER.HEALTH, coupled with the fact that the global market for glucose monitoring devices is projected to reach US$16.1 billion by 2027, shows a significant paradigm shift within the healthcare industry from a "one-size-fits-all" towards a personalized and data-driven healthcare approach.
Being the key indicator of metabolic health, blood glucose can shed light on how personal lifestyle choices like diet, exercise, and sleep affect an individual's body. However, while exercise and sleep monitoring wearables have caught on, there's no mainstream method for accurately quantifying the effects of diet and nutrition.
Currently, the diet market is saturated with generic calorie-tracking apps; however, they simply can't account for the unique metabolic make-up of each individual, rendering them ineffective for any meaningful assessment of diet and nutrition effects on a deeply personal level.
Hyper-personalized digital health solutions, such as biomarkers collected through technologies like TYLER.HEALTH's real-time CGM sensors, have the potential to identify and isolate key problem areas for each individual at any given time, helping them achieve the best possible health outcomes both in the short- and in the long-run.
"We have been working together with the TYLER.HEALTH team for some time now, sharing our knowledge and helping refine the idea and the next strategic steps. I believe that in order for people to be healthy, the most innovative solutions should be developed. Kilo Health's support and investment will help TYLER.HEALTH to create a new generation product and boldly enter the market," says the CEO at Kilo.Health, Tadas Burgaila.
About TYLER.HEALTH
In addition to CEO and co-founder Ignas Survila, TYLER.HEALTH's founding team has C-suite professionals like Edvinas Baublys, co-founder and CTO, overseeing the app development and technological progress. Other TYLER.HEALTH team members include Gediminas Saulis, Head of UX/UI, Kasparas Aleknavičius, MD, the Chief of S, and Albinas Plėšnys, Chief of Data.