GoRamp Startup has Attracted an Investment That Will Help to Expand into New European Markets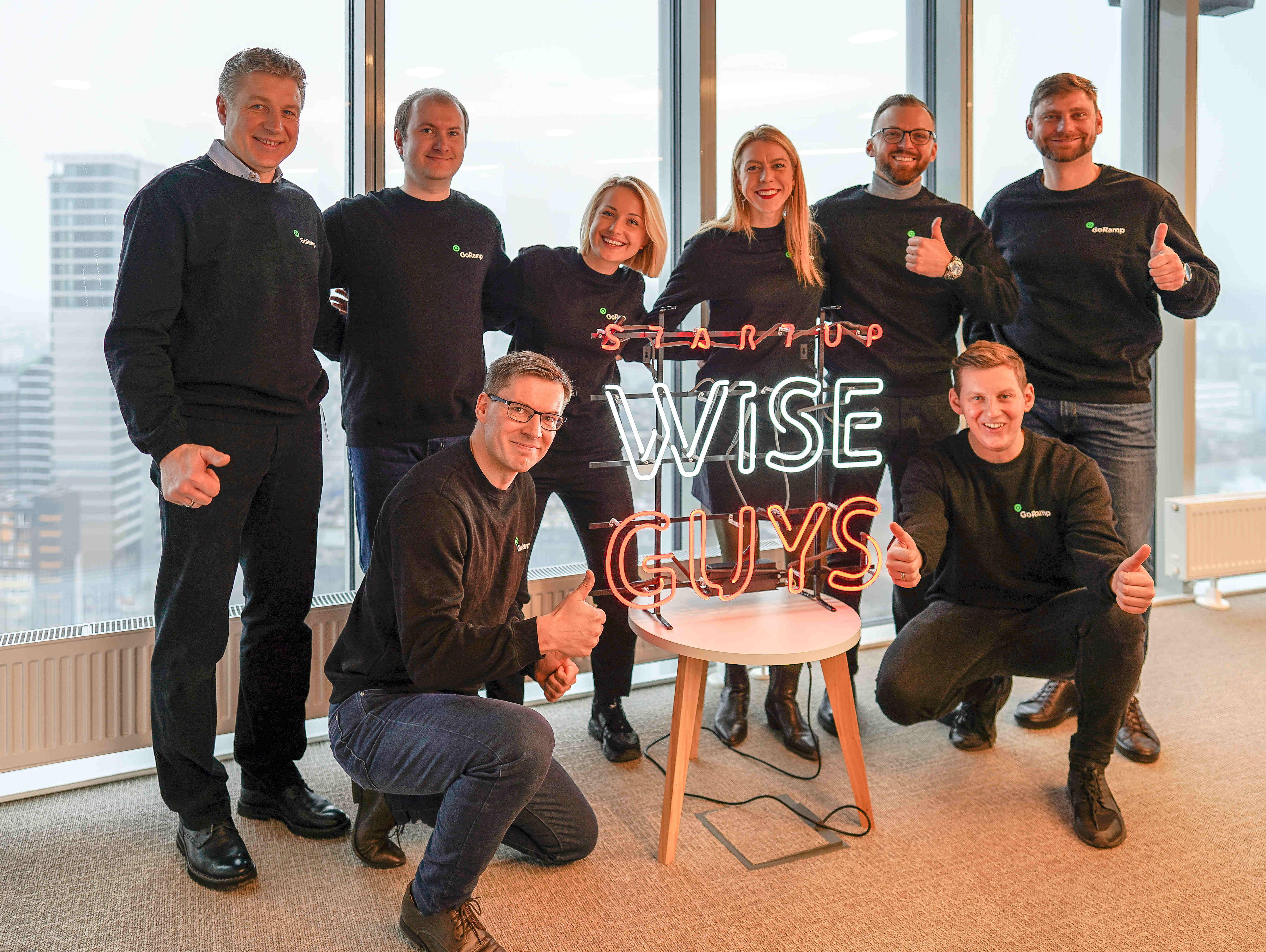 Lithuanian transportation management startup GoRamp has attracted an investment of € 120,000 from venture capital funds Startup Wise Guys, Presto Ventures and business angel Gintautas Lukauskis.
The investment will be used to strengthen its position in the Baltic market as well as its expansion in the Polish market. So far the first customers were approached only through Co-Founder. With new investment, the team is planning to expand team and invest in marketing.
GoRamp is a startup that helps to manufacture and retailing companies to cover end-to-end logistics processes by centralizing the exchange of information and documentation within all supply chains. Start-up calculates the added value of its product by three key indicators 70-4-20: up to 70 percent automated human manual tasks, up to 4 times faster information exchange across the logistics chain and up to 20 reduced logistics costs.
"In the last half-year, we not only helped our clients achieve these results but also included an additional warehouse time slot management module that allows centralized scheduling of upcoming truck arrival times including carriers, customers and suppliers. They can book the most reasonable time slot for a driver in advance, which saves drivers time and controls fluctuations near the warehouses. As a result, we have expanded our customer portfolio and we are able to offer a wider range of services. We believe that within the next few years we will become the standard in the Baltic and Polish markets by optimizing the logistics processes in companies. " co-Founder Ugnė Palionytė shared the team's ambitions.
The transport management sector is one of the largest industries in the world, but technologically very poorly advanced. Most of the manufacturing and trading companies still have the belief that centralized logistics management with clear processes and full traceability is a luxury process and that it can only be implemented by investing tens of thousands of euros for individually created IT solutions. According to startup investors, the GoRamp product belies this industry myth by providing a centralized transport management system deployment in just a few days without any upfront investment.
"We first we have bet on the team, both – their experience in the sector and their experience working together. They have managed to bring a product of high user-friendliness and usability to a pretty rigid market. And we are very excited about the vision of the product and its holistic approach within the full supply chain." says Jonė Vaitulevičiūtė, Partner at Startup Wise Guys.
"Thanks to the dedicated work of the entire team, we managed to secure the recognition of manufacturing, trading and transportation companies of the local Lithuanian market in just over half a year. We are already getting organic interest from new customers who are getting informed about our solution with word of mouth. This demonstrates that creating tangible added value for everyone involved in the logistics chain and an innovative solution comes to life in the industry. Well known manufacturing companies' names in the customer portfolio only motivate us to move forward. The challenge for us was not the competition with existing products, but the education of the market. Most companies still have a hard time believing that big savings solutions do not necessarily have to be time and money intensive. However, we are more than ready to change it! "says Jevgenij Polonis, co-founder of GoRamp.