GoRamp Attracted The Second Investment This Year, 450k EUR For Further Expansion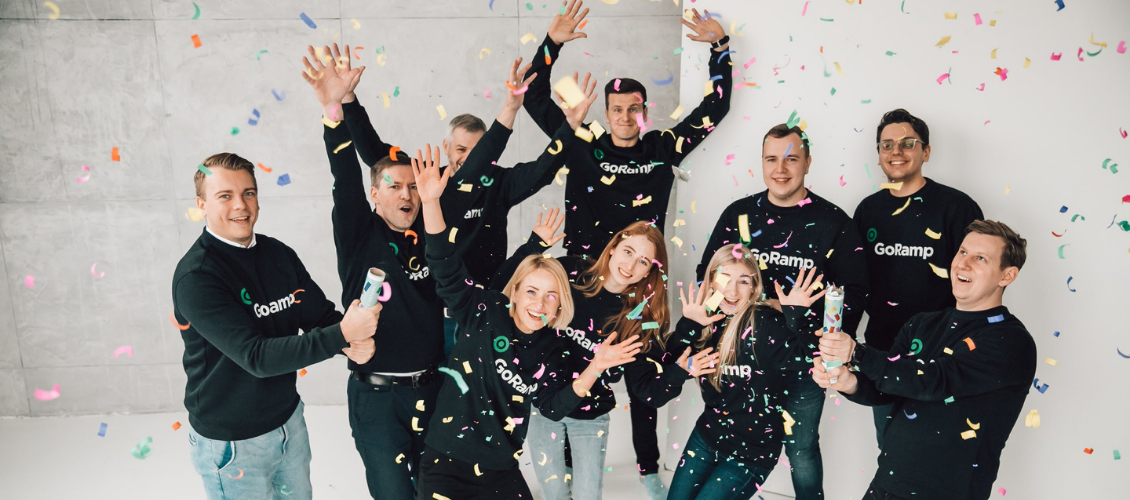 Vilnius-based logistics startup GoRamp during Covid-19 not only helped the manufacturing companies to manage their challenges of logistics management but also attracted the second investment within the last 12 months.
The investment of 450,000 EUR attracted from the venture capital funds Startup Wise Guys and Presto Ventures will be used for further expansion to Poland and Western European countries.
GoRamp helps manufacturing companies to avoid manual repetitive tasks such as sending e-mails in order to agree with transportation companies regarding the prices, making phone calls for getting feedback on truck numbers and their arrival times, and manually creating reports which in the majority of cases are more verbal subjective information rather than actual data. It results that companies can speed up both external and internal communication regarding transportation shipments, the warehouse can smoothly plan their workflow throughout the day avoiding queues, and C level managers can track the most important automatically created KPIs in order to make data-based decisions for processes improvement.
Since launch, GoRamp has played an important role in manufacturing industry education especially in the Baltics. The biggest challenge for manufacturers is finding the way how third-party partners (carriers, suppliers, customers) could get information about shipments and enter feedback about truck plates, arrival times, and other relevant information directly to ERP systems avoiding manual information resending. The majority of manufacturers are still reluctant to manage their logistics processes with the help of systems because they find such solutions expensive or it's still believed that systems should be programmed by themselves. However, the Goramp pricing is a monthly subscription fee that can cost manufacturing companies just a few hundred euros saving much more on automated operational costs avoided errors. That's why ready-to-go software with a SaaS business model, which can be easily integrated into ERP systems, is a great solution for them to have all information automated with the implementation period just within a few days. Now the team continues to grow the portfolio of customers in Poland and Western European countries, where manufacturers are more technologically advanced.
The Covid 19 situation has led manufacturing companies to realize that digitization of information and its accessibility from home, more efficient use of human resources to reduce logistics budgets and clearer data-based analysis of KPIs across the chain are variables that are important not only to cope with current challenges, but it could be an also long-term competitive advantage factor in the market. As a result, the need for transportation management systems is likely to increase and the GoRamp team is happy to contribute to the digitalization of the industry. – says CEO and CoFounder of GoRamp, Jevgenij Polonis.