Freedom is a Change-maker That Can't be Taken for Granted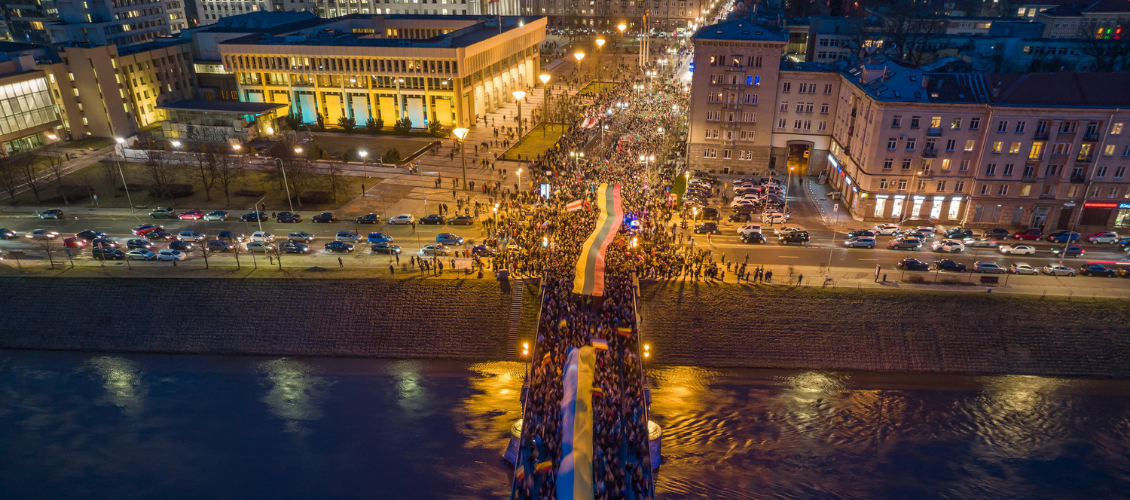 On March 11, 32 years ago Lithuania was the first country to break free from the Soviet Union's oppressive regime. Today we stand firm with Ukraine and support it by all possible means – politically, financially, and militarily – Lithuanians are ready to widely open doors of their homes to people forced out from Ukraine brutally invaded by Putin's Russia. 'Ukraine is fighting now for what the future world is going to look like', said Prime Minister Ingida Šimonytė during her meeting with US Secretary of State Antony J. Blinken in March 2022. In Lithuania, where we cherish freedom above all, an independent generation of politicians, scientists, and artists has grown up, who have contributed to the world's progress by addressing global challenges in human health, science, and politics. Lithuania has given rise to a generation of true change-makers, who spark creativity and are determined for success and a change for the better.
Attractive to investors
Agile and nimble are the words that best describe Lithuania's economy. Bureaucratic processes are short and decisions are made fast. You can open a business in 24 hours with an electronic signature, taxes are easy to pay, and commercial lease rates remain highly attractive in the European Union context. Lithuania is also becoming a top choice for foreign investors due to its great infrastructure – the country has one of the fastest public wireless networks in the world. Moreover, an impressive 85 percent of young professionals here speak English and over 2,000 IT specialists are trained every year. Companies have grown up in Lithuania in recent years whose solutions are transforming Lithuania and the world – look at Vinted, Trafi, Brolis, Tesonet, Bored Panda, City Bee, TransferGo, and Paysera. And the strong portfolio of foreign investors further confirms the country's reputation as safe and reliable: Danske, Nasdaq, Continental, Hollister, Hella, Thermo Fisher Scientific and other major international corporations all operate in Lithuania. According to Prime Minister Ingrida Šimonytė, 'the Government is open and ready to make budgetary or regulatory changes to make Lithuania more attractive to foreign investors'.
Pioneering in gene editing
Prof. Virginijus Šikšnys is well known worldwide for his discovery of the CRISPR-Cas9 genome editing technique revolutionising the process of gene editing. The discoveries in this field were awarded the Nobel Prize in 2020. Prof. V. Šikšnys himself has been awarded prestigious prizes for his discovery of molecular gene scissors, including the Warren Alpert Prize from Harvard University and the famous Kavli Prize. In 2020, the European Molecular Biology Laboratory (EMBL) signed a remote partnership agreement with the Life Sciences Centre (LSC), where the EMBL Partnership Institute for Genome Editing Technologies was established. It employs six international high-profile research group leaders focusing on developing and applying genome technologies, and Lithuanian scientists have contributed greatly here. 'Our vision is for Lithuania to become a regional, and eventually, a continental leader in gene editing', says Prof. Gintaras Valinčius, Director of Life Sciences Centre.
The land of 1000 startups
Lithuania's vibrant startup ecosystem is another prime example of how dreams turn to goals and goals to results and impact. The impact is felt not just in Lithuania but also around the world. A couple of years ago, the country's Ministry of Economy and Innovation set a goal to raise the number of startups based in Lithuania from several hundred to more than 1000. The goal that might have looked a bit too ambitious at the time was reached in 2020 thanks to concentrated efforts giving access to funds and accelerator programs for young entrepreneurs. Now Lithuania's startup sector has its own association, Unicorns LT, seeking to accelerate the ecosystem's growth even further. Established in the spring of 2021 by Vinted, Hostinger, Bored Panda, Omnisend, Kilo Health, Tesonet, and Tech Zity, the association already unites several dozen companies. And as you might expect, it has a number of clear and measurable goals, namely: 1) having 30 000 people working in the sector, 2) having a threefold increase in the amount of tax paid by Lithuanian startups, and 3) having more than 2000 startups operating in Lithuania.
Standing on the global laser scene
Lithuanian laser industry is a major league player in both scientific and industrial laser technologies. Providing solutions for the likes of NASA and IBM, Lithuania's laser specialists continue to push the scientific frontier and generate the sector's impressive growth year after year. The country's laser industry currently occupies more than 50 percent of the world's ultrashort scientific laser market, with Lithuanian lasers installed at CERN, NASA, and leading laboratories in the US. Moreover, more than 90 of the world's TOP 100 universities are using lasers made in Lithuania.
Emerging hotspot in filmmaking
The country has recently turned into the region's filmmaking hotspot, with award-winning directors and international production companies discovering Lithuania's picturesque filming locations and experienced film industry professionals. Film-friendly Lithuanian cities have become backdrops for stories set in Imperial Austria, post-war Tokyo, modern-day Sweden, and other time periods and locations. Stranger Things one of the most popular Netflix originals with more than 40 million households tuning in to watch the latest instalment, has also found the perfect shooting location in Vilnius. In 2014 Lithuania introduced a tax incentive scheme, which today allows foreign producers to save up to 30 per cent of production costs when shooting in Lithuania.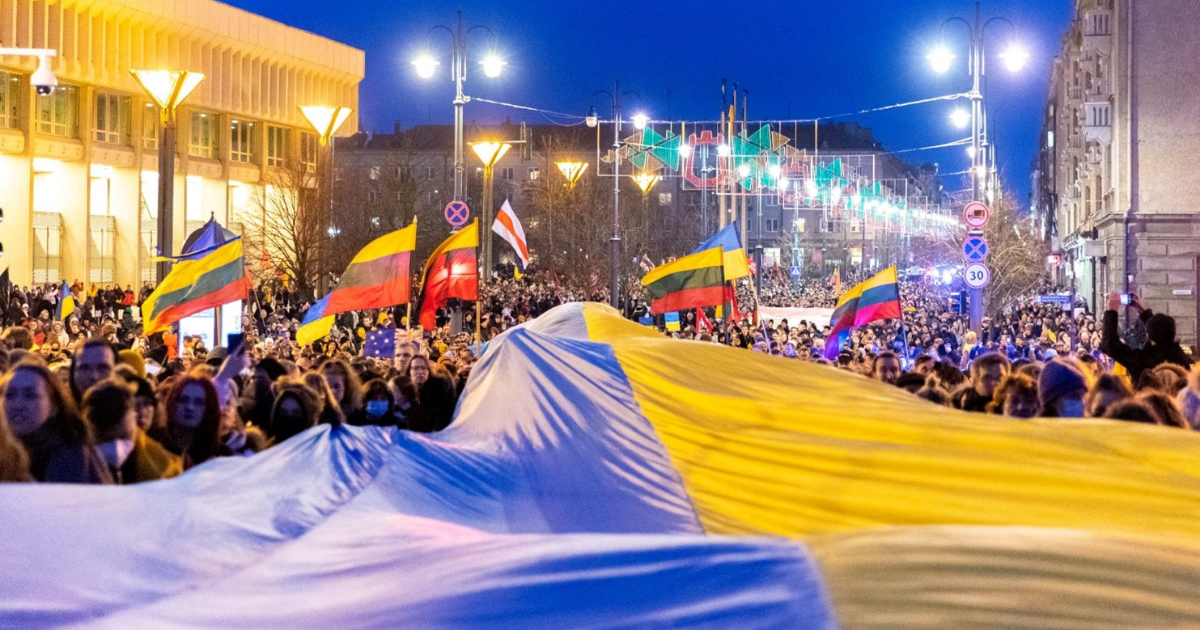 Photo credit: Laima Penek
A trustful partner
True to its values, Lithuania is ready to co-create with other countries and contribute to a safer and better world. Lithuania, a NATO member since 2004, will host the NATO summit in 2023. In February 2022, in response to Ukraine's request, Lithuania, together with the Netherlands, Poland, Estonia, Romania, and Croatia, activated a Cyber Rapid Response Team to help Ukrainian authorities to cope with the growing cyber threats. In the Global Cybersecurity Index Lithuania is ranked among the best ten – sixth in the world and fourth in Europe.