First Taiwanese investment in Central and Eastern Europe: 🇱🇹 laser innovator Litilit raises EUR 3.5 million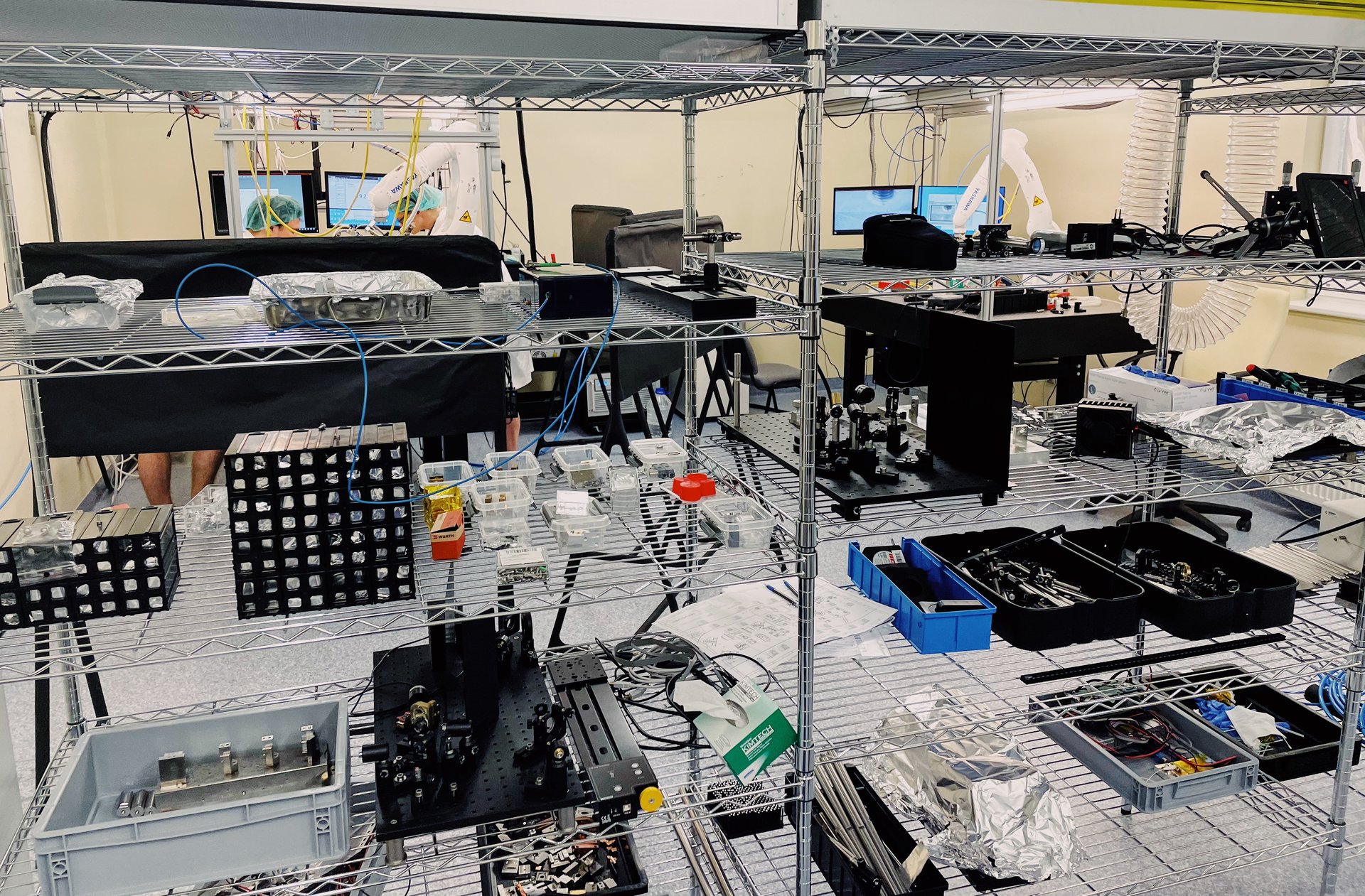 Litilit, a Lithuanian startup developing innovative femtosecond laser technology, has raised an investment of EUR 3.5 million from Taiwania Capital, a Taiwanese venture capital fund. According to a press release from the startup, this is the first Taiwanese investment from the tranche of USD 200 million, which has been presented earlier this year and is focused on Central and Eastern Europe.
"As a world leader in the semiconductor market, Taiwan has a significant presence in the laser industry. The lasers exported to Taiwan are mainly used in the semiconductor industry and related high-tech fields.
This investment is therefore not only a demonstration of their belief in the potential of Litilit's lasers, but also an international recognition of the innovations we are developing. It opens up opportunities for us to grow even faster, develop our production capacities and establish new trade relations," says Nikolajus Gavrilinas, CEO of Litilit.
"The Taiwanese investment fund aims to strengthen cooperation between Taiwan and Central and Eastern European countries by investing in innovative technologies of the future. Litilit, a Lithuanian company that has established business relations with Taiwan, develops unique lasers which are in fast growing demand worldwide. Working together, we can achieve more and grow faster. One of our priorities is to help Litilit enter and grow its business in the US market," says David Weng, CEO of Taiwania Capital.
An investment important for our entire country
A new USD 200 million Taiwanese investment fund focused on Central and Eastern Europe was announced in May this year. The fund will support joint ventures, investment projects and startups in high-tech areas such as semiconductors, lasers and biotechnology.
Aušrinė Armonaitė, Minister of Economy and Innovation, emphasises that Taiwanese investment in Lithuania shows the global importance of the new technologies being developed in our country. "This investment is yet another confirmation that Lithuanian laser companies are promising players on the global market. As we enter a new phase of Lithuania's economic development, we continue our ambitious goal to accelerate the growth of the Lithuanian laser, biotechnology and other innovative business sector," says Ms Armonaitė.
The investment of EUR 3.5 million from Asia raised by Litilit opens even wider horizons for other startups in our country. "Litilit, established and successfully developed in Lithuania, is changing the global laser market today. The investment was raised in a very difficult economic and geopolitical context, which only confirms the enormous potential of the technological solution. It also underlines the relevance of the entire laser technology market and opens up new cooperation opportunities for other startups in our country," says Inga Langaitė, Head of Unicorns Lithuania, an association that unites the most promising Lithuanian startups.
 "Since receiving our initial investment, Litilit has further improved its patented technology, built an automated laser assembly line and solidly expanded its customer base across Europe, South-East Asia and the US. The Taiwanese investment will help Litilit to expand its business and become the global leading manufacturer of femtosecond lasers. Litilit will also be able to benefit from the Taiwanese partners' expertise in improving manufacturing processes and from their global network of potential customers," says Žygimantas Susnys, Managing Partner at Iron Wolf Capital, a venture capital fund.
Stepping into a niche that others have avoided
Founded in 2015 by Nikolajus Gavrilinas and Kęstutis Regelskis, Litilit develops and manufactures ultrashort femtosecond optical pulse lasers with exceptional properties.
A patented solution developed by one of the co-founders together with the Centre for Physical Sciences and Technology (FTMC) allows the production of these lasers in a significantly more efficient way than has been possible so far. The company was supported by the Agency for Science, Innovation and Technology (MITA) in putting the innovation developed by the researchers into business and taking the first steps.
"Femtosecond lasers have long been a niche product, with long and complex manufacturing times. Our technology has allowed us to automate the production process, making it faster and more efficient, while improving the reproducibility of optical parameters and the reliability of the products. This is very important because these lasers need to be extremely precise, since they are used in areas such as production of electronics, medicine, manufacturing industry, microscopy and space research," says Mr Gavrilinas.
Plans for growth
The company raised its first investment of EUR 1.6 million from Iron Wolf Capital in 2020, and in the same year it raised a further EUR 2.5 million European Union grant for research and development.
Litilit continues to invest in increasing production efficiency and plans to launch a new semi-automated production line next year, which will enable the output of two femtosecond lasers per day.
Over the last two years, Litilit has grown from 4 to 25 employees and continues to actively expand its team. Its products are exported to South Korea, Taiwan, USA, UK, Japan and other countries. The company is currently actively working with customers with a demand for hundreds of femtosecond lasers over the next couple of years, with an estimated value of tens of millions of euros. The development of automated laser production will enable Litilit to meet this demand with a team of approx. 70 people. By comparison, the current market leaders employ around 500 people to produce this volume of complex lasers.
Taiwania Capital, a venture capital fund established in 2017, manages 4 funds with a total investment portfolio of USD 465 million. Taiwania Capital has invested in more than 50 companies around the world in areas such as semiconductors, laser optics, biotechnology, space industry, financial technology, electric vehicles, smart manufacturing, software development, and smart city solutions. Taiwania Capital has offices in Taiwan, the US and Lithuania, and plans to establish offices in Central and Eastern Europe.