First Frontend Conference in Lithuania!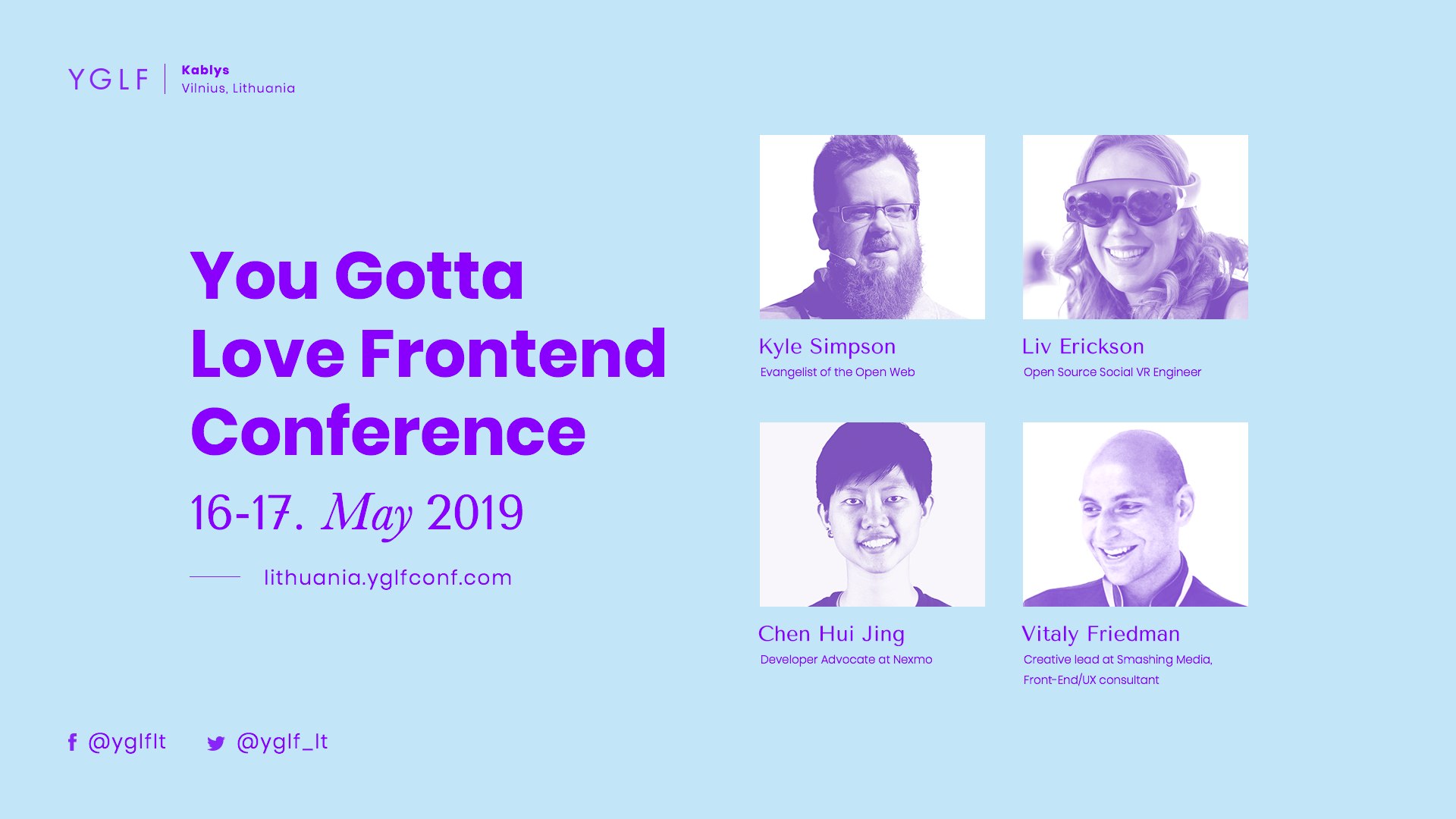 For the first time, YGLF is coming to the Baltics on the 16th-17th of May!
It's 2 days full of high-quality content on the hottest topics you need to know, 17 top-notch international recognized speakers and attendees from all over the world, interesting networking with software engineers during and after the conference.
More information is here!