Expert: Kaunas is the Most Innovative City in Lithuania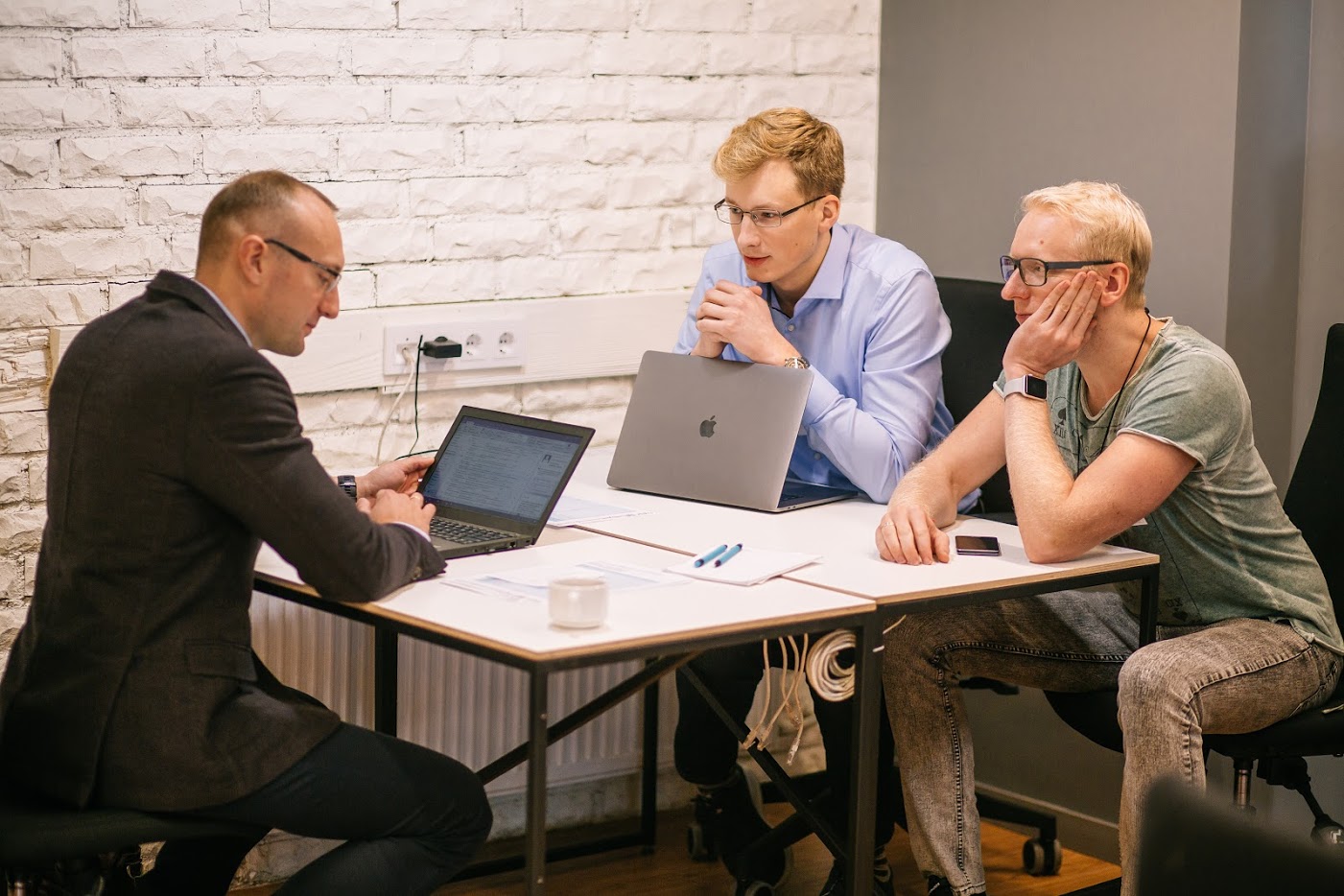 Less talked about Kaunas startup world is experiencing a breakthrough. Products developed in city's startup incubators receive recognition across Lithuania and abroad while experts praise startups' "fearlessness" and "innovativeness."  
Kaunas IN, a public institution responsible for tourism and investment attraction to the city, is running a Kaunas Startup Accelerator—an intensive 8 week program that helps tech startups with potential business ideas to build their products, enter the market, find connections, and, eventually, attract investment.
Experts who've met with the select 11 startups of the accelerator note great infrastructure and many opportunities to build and develop innovative products in Kaunas, especially in the areas of medicine and technology.
"Kaunas startup scene is booming with many untapped possibilities for startups to develop ideas into innovative products and services. Kaunas runs the first startup accelerator with world class experts and mentors; Startup Space by Kaunas University of Technology offers great networking events and assists startups in developing their ideas; Kaunas Science and Technology Park connects businesses with scientific institutions, and has already helped incubate over 350 businesses; and the city offers over a dozen co-working spaces with great infrastructure," says Jone Vaituleviciute, project manager at Civitta, management consulting company that is helping Kaunas IN run the startup accelerator.  
Among innovative ideas that are helping put Kaunas on the global startup map are medtech products that help reduce hand tremor, a system that increases accuracy in the dosage of medicaments used in cancer treatment, a technology that monitors patients who have experienced a stroke. Kaunas based technological startups are creating robot-serviced store prototypes, machine learning based platforms for everyday services, innovative recuperation systems for homes and offices.
Daiva Rakauskaite from Lithuania's Business Angels' Fund has helped select startups for Kaunas Startup Accelerator. She notes that Kaunas startup ecosystem was first formed around Kaunas University of Technology and has significantly grown in size and spread geographically since. According to her, Kaunas-based startups have a very bright future.
"I would say that Kaunas is the most innovative city [in Lithuania – ed.] with very mature ideas from startups," says Rakauskaite in a video interview.
Her thoughts are echoed by Jeff Burton, currently a Kaunas-based blockchain startup consultant who has received international fame for co-founding Electronic Arts.  
"A really smart team can take an ordinary idea and turn it into a successful company. The reverse is not true […] Kaunas is a vital startup space. People are well trained, well-educated and highly talented. A startup I have consulted and am still involved with is finding talent here, to me that means it's an active area in startup scene."  
M Wallace Green, a creative strategist who has spent two weeks consulting Kaunas Startup Accelerator teams notes quick progress made by startups in a short time and highlights city's advantages over other ecosystems in the region.
"I work with startups everyday but I rarely meet teams as hungry for knowledge as here in Lithuania. Startups here have a strong willingness to make business happen—there is a fearlessness to move fast that you don't see in other markets. If I had to leave one piece of advice to startups in Lithuania it would be to work out a solid value proposition first, then create a product. As I head home to Prague after two weeks working with forty startup teams I am confident that Lithuania can very quickly catch up with other markets in the region—and beyond."    
Kaunas city municipality is the first and only municipality that spearheads a startup support program. For three previous years, it has provided direct financial assistance to startups. This year, Kaunas Startup Accelerator has been launched to allow more startups to receive support. Kaunas Startup Accelerator is an intensive 8-week program filled with workshops, assignments, and mentoring sessions on topics ranging from marketing, business plan, financial literacy to finance attraction. It connects international experts and mentors with selected startups in order to provide tailored assistance and invaluable advice on how to develop their startups into perspective products.
The final event of the accelerator, Demo Day, will take place on December 6, and will feature a pitch competition whereas 11 accelerator startups will compete for a seat at the negotiation table with selected investors.