Even During The Pandemic, Foreign Startups Were Actively Choosing Lithuania For Their Business Development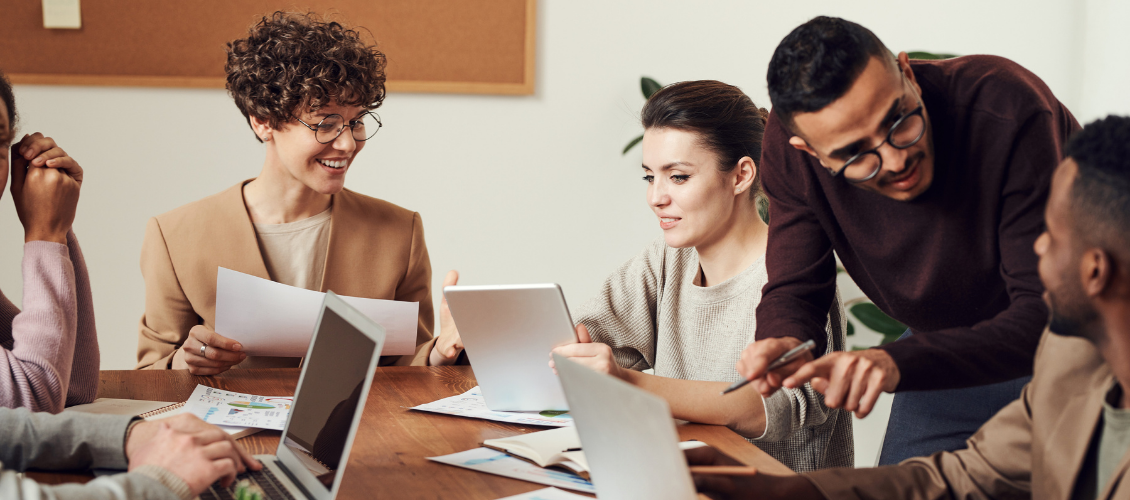 Although the challenges of 2020 messed up the plans of many entities, this did not reduce the interest of the start-up ecosystem and foreign innovative businesses in Lithuania. By successfully developing a start-up-friendly ecosystem, Lithuania attracts increasing attention from foreign start-ups. Such a situation shows that even during the pandemic, start-ups from outside the European Union were active in applying for permits to relocate their business to and develop it in Lithuania.
"The Lithuanian start-up ecosystem maintains competitiveness even in conditions that are the most difficult to run a business. And the country's capital Vilnius is becoming an increasingly attractive place in Europe for its location and for a sufficiently favorable competitive environment. However, it is very important to improve the conditions for start-ups in order to remain the friendliest place for them. Therefore our priorities are: reducing regulatory burdens and removing bureaucratic barriers, striving for the development of a quality start-up ecosystem in order to attract start-ups that create high value-added products and services", – says Aušrinė Armonaitė, Minister of Economy and Innovation.
According to the data available to Startup Lithuania, in 2020, 213 applications from foreign start-ups wishing to relocate their business to Lithuania were received under Startup Visa Lithuania program, which is 22 percent less than in 2019. 53 foreign start-ups having submitted applications met the requirements of the program and were issued with a certificate entitling them to relocate their innovative business to Lithuania. Respectively, in 2019, 274 applications were received and 71 start-ups met the requirements of the program.
"We are very pleased by the fact that even during the quarantine, when traveling was restricted and state borders were closed for a long time, we received quite a number of applications from foreign start-ups. Among the applications approved by the commission, in 2020, as many as 16 start-ups moved to Lithuania and established their businesses here. Although this number is lower than last year, which was a record year, the results, however, are still gratifying", – says Roberta Rudokienė, the Head of the start-up ecosystem development unit "Startup Lithuania" of the Public Institution Enterprise Lithuania.
Last year, Lithuania was mainly chosen by start-ups operating in the fields of financial technology (fintech), mobility (mobility), software development (SaaS). The number of applications from start-ups operating in the field of digital solutions (mediatech) or online commerce also increased. The biggest number of applications was submitted by start-ups from Iran, Russia, India, Pakistan, and other countries.
The Head of Startup Lithuania also notes that last year, in addition to improving quantitative indicators of the program, the quality of applications submitted by foreign start-ups has also improved. In other words, stronger foreign start-ups with greater development potential applied for the right to relocate their businesses to Lithuania.
According to R. Rudokienė, the existing Startup Visa Lithuania program is currently being improved to attract more advanced foreign start-ups. "To date, Startup Visa Lithuania program provided no financial incentives for foreign start-ups. And, with increasing competition between states regarding attracting talents and innovative businesses, it is important to take measures to make Lithuania more competitive in attracting potential foreign start-ups", – notes Roberta Rudokienė.
A measure, that will provide financial incentives to foreign start-ups, will strengthen the competitive advantage of the Lithuanian start-up ecosystem compared to other European countries, and will enable Lithuania to select the strongest foreign start-ups with the greatest development potential, is scheduled to be launched this year in order increase the country's attractiveness among foreign start-ups.
This measure will be aimed at attracting and selecting, by the end of 2021, 12 foreign start-ups that best meet the criteria and awarding grants of EUR 30 thousand to each of them as soon as they establish a company in Lithuania.
The e-residency scheme, which was launched on 1 January this year, is also expected to contribute to increasing Lithuania's competitiveness and helping foreign businesses to relocate to and develop their activities in Lithuania.
According to the Startup Lithuania database, currently, more than 1,030 start-up companies are operating in Lithuania. Last year they attracted over 26.16 million euros in investment.