Entrepreneurial Lithuania project aims to accelerate growth of Lithuanian startups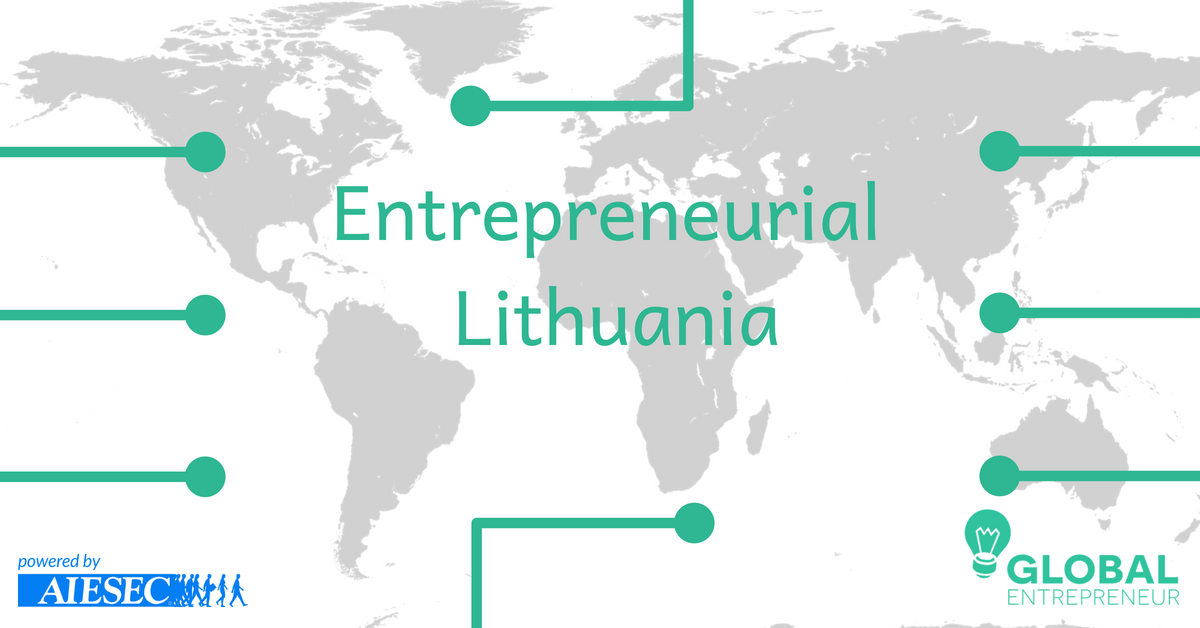 By connecting startups with perspective young people, businesses can evolve with an international edge.
Entrepreneurial Lithuania is a cross cultural project where young talents from diverse environments and of different backgrounds bring added value to startups in Lithuania and help local businesses grow and develop, or globalize the workforce. Project is organized by an international leadership organization AIESEC, which is present in more than 120 countries all over the world. AIESEC makes acquiring bright, promising and fresh minds globally much easier than recruiting on a local level.
During the project interns who are carefully selected according to the company's requirements, arrive in Lithuania and work in startups for 1.5 – 3 months according to the given job description. Their diverse backgrounds may vary:
Marketing
Sales
IT
Business development
Finance
HR
Others
With their skills and international knowledge interns either make the expansion to the targeted countries easier and quicker or work on startup's short term needs/projects.
Details
Interns are young people, who have finished their Bachelor degree or are about to graduate, most commonly with up to or one year of work experience.
Internships last for 1.5 – 3 months.
As the project is based on unpaid internship principle, interns do not get wage.
For the accommodation costs (coverage and providing) and HR selection process participation fee equals 850 Eur.
If startups provide accommodation by themselves, fee is 350 Eur.
AIESEC helps with visa and documentation handling for non–EU interns.
Currently Entrepreneurial Lithuania is calling the last participants for the upcoming project which begins in July already. Applications close on June 22nd. The project starts on July 16th, so mark your calendars!
Regarding participation in the project, contact Julija via julija.sesok@aiesec.lt or +37060774105.
Explore more here: https://partners.aiesec.org.