DuPont Pioneer and CasZyme Collaborating to Advance New CRISPR-Cas Gene-Editing Tools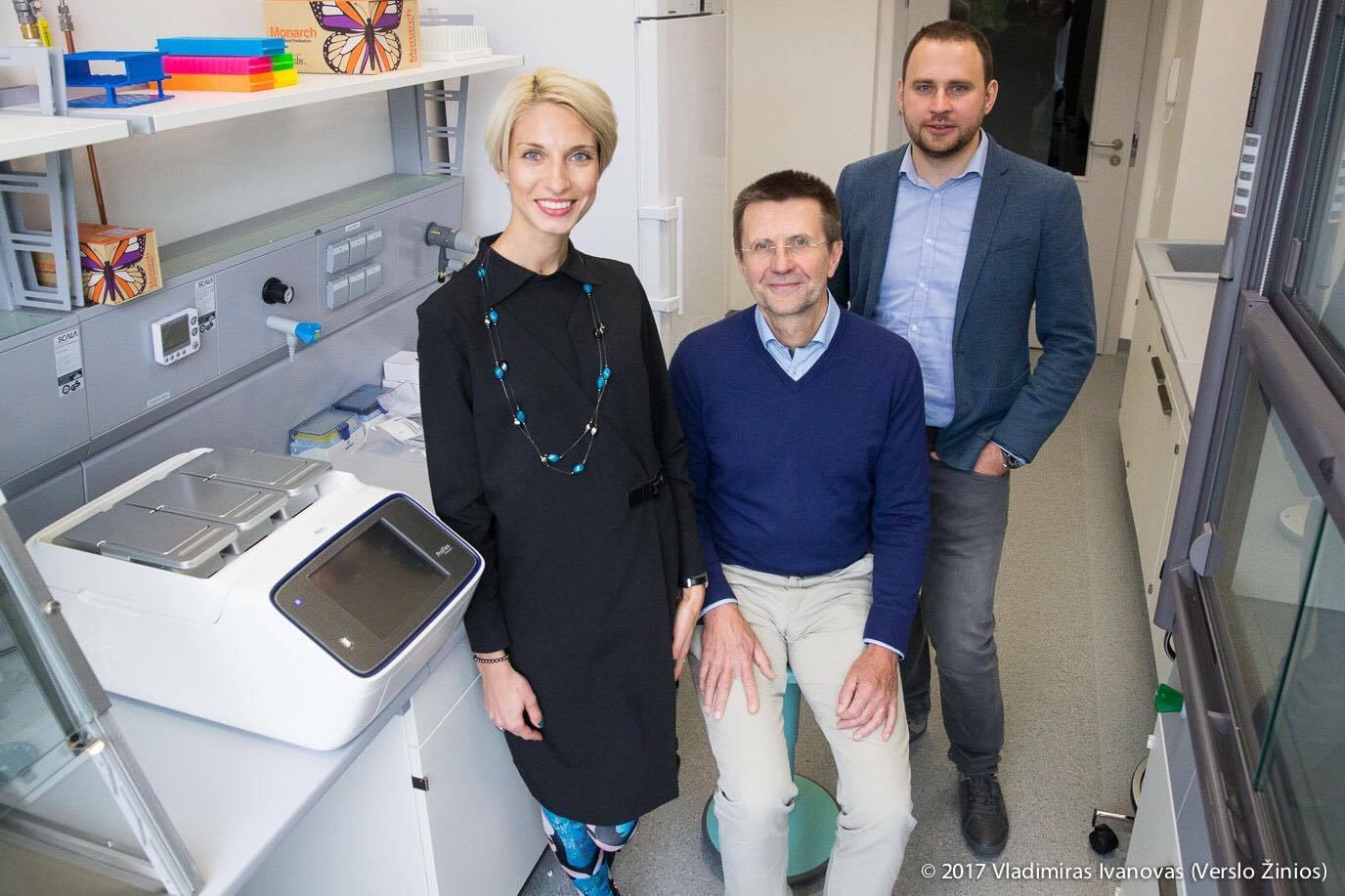 Photo by Vladimiras Ivanovas "Verslo žinios"
DuPont Pioneer and recently formed CasZyme, a startup company based in Vilnius, Lithuania, announced today that they have entered into a multiyear collaboration to identify and characterize novel CRISPR-Cas nucleases. The goal of the collaboration is to provide CRISPR researchers with additional tools for gene editing across all applications.
Under the terms of the agreement, Pioneer will provide access to its extensive CRISPR-Cas library and CasZyme will apply its biochemical assays and expertise to characterize the Cas nucleases. Pioneer is part of the Agriculture Division of DowDuPont.™
"This is an important step forward in our efforts to discover, develop and make available unique tools for gene editing to the global scientific community," said Neal Gutterson, vice president, Research & Development for DuPont Pioneer. "Our relationship with CasZyme is consistent with our history of collaboration to advance science-based solutions for farmers and consumers around the world."
Monika Kavaliauske, CasZyme's CEO added: "We believe our technologies and skills applied to characterize Cas nucleases will create value for researchers and companies practicing gene-editing worldwide. We are extremely pleased and proud to collaborate with DuPont Pioneer; this collaboration will certainly improve our potential for success."
With additional Cas nucleases identified and characterized from throughout the microbial world, researchers could have additional tools with which to employ the CRISPR-Cas system, thereby furthering innovation.
Pioneer is applying CRISPR-Cas as an advanced plant breeding tool to develop seed products for greater environmental resiliency, productivity and sustainability. It has defined CRISPR-Cas guiding principles, which include helping enable others wanting to develop agricultural products using CRISPR-Cas by providing access to its intellectual property (IP), technology capabilities, infrastructure and scientific expertise.
Specific financial terms and additional details of the agreement were not disclosed.