Dogo, a Canine Training App, Earns Editor's Choice in The Google Play Store After Closing $3 Million Funding Round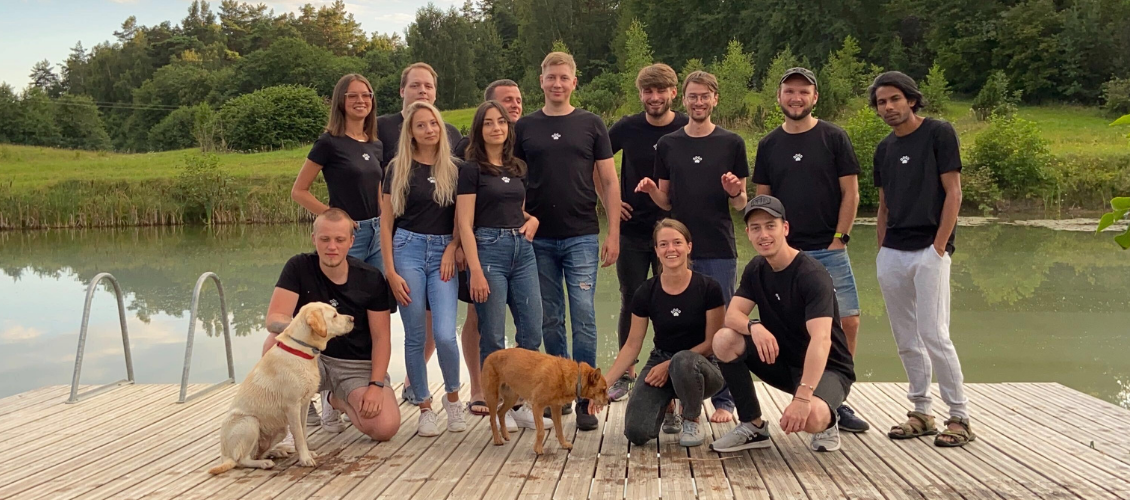 Lithuanian startup Dogo, the number one dog training app in the world, is growing in popularity with dog parents and investors. On November 19, 2021 this dog-loving company closed a $3 million funding round led by Change Ventures. Other new investors joining include Monkfish, founded by former Trivago founder Rolf Schroemgens and Justas Janauskas, former CEO of Vinted. Additionally, existing investors from the Californian accelerator for pet business models, Leap Ventures Studio, and Germany-based VC APX proudly participated. The new funds offer Dogo the opportunity to expand its presence in the global market and build more features for its active dog parent community.  
Dogo is an indispensable resource for dog lovers due to its convenience, ease, and educational tools offered. The canine training app comes highly recommended to pet parents after earning the "Editor's Choice Badge" on the Google Play Store in the US and UK. Dogo has also scored the coveted "Ones to Watch" title by Apple in 2021, a great recognition that over 2 million apps were considered for.  Dogo recognizes the importance of giving our furry best friends constant care and education. Users have access to customized training programs designed to suit individual pet needs and guide pet parents through video exams. The app is currently available in 12 languages and is used by over 4 million dog parents. 
The mobile app was developed by a married tandem: developer Tadas and veterinarian Rasa. The couple took inspiration from their own rescue dog, Udra, and wanted to create an app that would revolutionize dog training—and make it fun. 
"I really believe that dog training is a must for everyone…if you don't put enough effort in the beginning of the friendship, then later, life can be a bit tough, you know?" said Dogo Co-founder Rasa Gentvilaitė-Žiemienė. "We are so grateful and excited for this propelling opportunity that allows us to kickstart so many visions for Dogo. This new venture allows us to advance the app, its features, and reach, which fundamentally, allows users to gain the best experience and bond with their dogs."
About Dogo 
Dogo is a mobile app that helps dog parents train their dog from home. The app has evolved greatly over the past five years. Dog parents can teach their dog more than 100 fun tricks, take part in longer training sessions, learn how to socialize their pups with other dogs, and more. Dog parents on the Dogo App are part of an engaged community of other dog parents and trainers, and they have 24-hour support from the Dogo Team. Dog training professionals review videos to give feedback and there's even a built-in clicker feature! 
Co-founders Tadas Žiemys and Rasa Gentvilaitė-Žiemienė are from Lithuania, growth-focused co-founder Eliza-Marija Hirvensalo is from Estonia, and co-founder Mindaugas Kuprionis is technology-driven and focused on hiring engineers for the company; together, the team has worked together to evolve each other into great entrepreneurs.