Deeper becomes 1st company from Baltics to make top 10 in Deloitte's Fast 500 for EMEA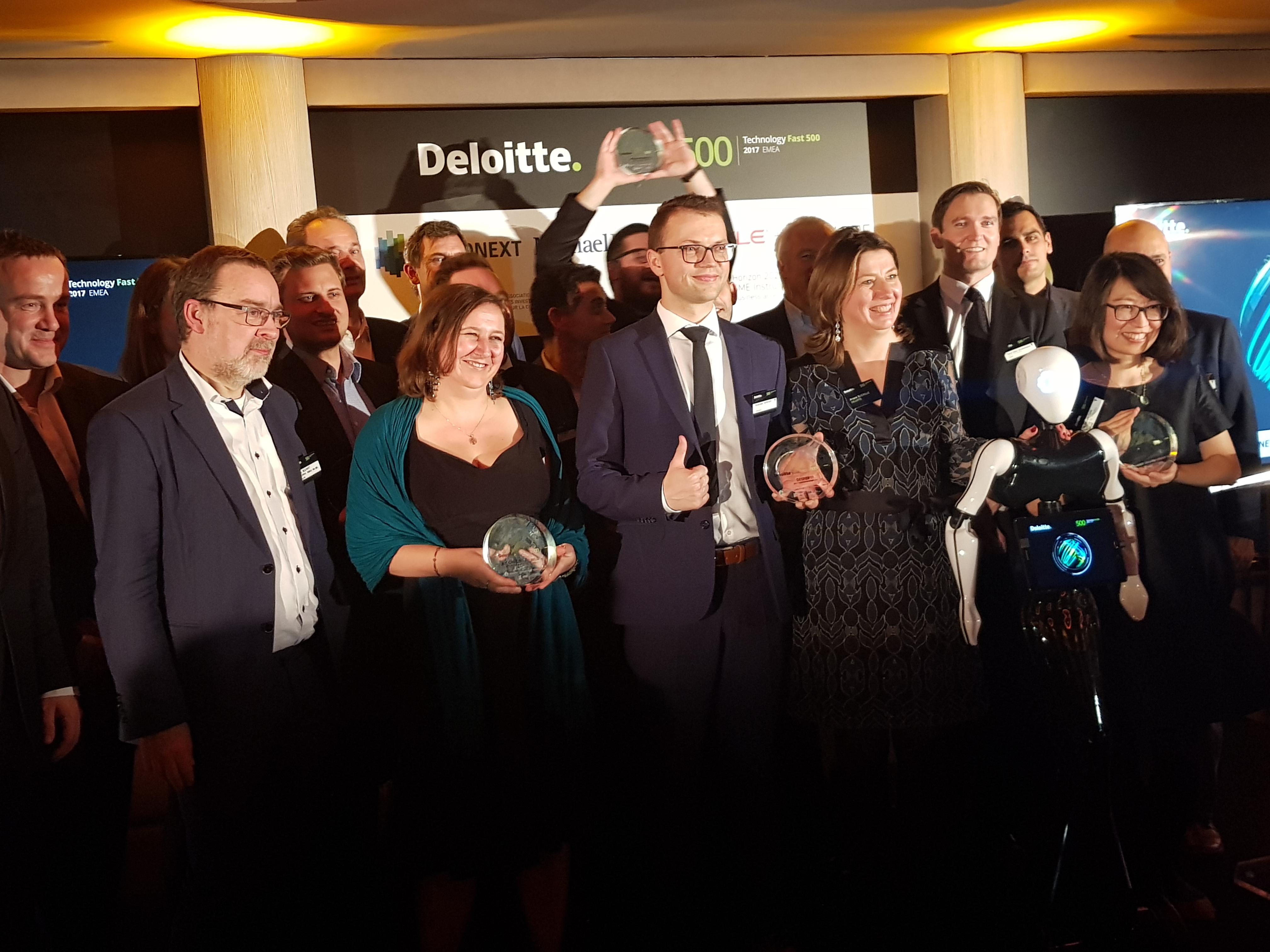 In Deloitte's annual review of the fastest growing tech companies in Europe, the Middle East and Africa, Lithuanian consumer electronics company Deeper has been named in the top 10. The company's 8th place in the Deloitte Technology Fast 500 EMEA 2017 list makes it the first ever company from the Baltics to reach the Top 10. It was also named 2nd fastest growing tech company in Central Europe by Deloitte earlier this year.
To anglers across the globe, the name Deeper is becoming more and more familiar. Creators of the first ever castable sonar for anglers that pairs with your smartphone, Deeper's products now sell in over 50 markets globally. The company remains the market leader in wireless fish finders, the rapidly expanding sector of the fishing tackle market it created back in 2013. By giving shore anglers a way to access fish finder technology that had only previously been accessible to boat anglers, it is revolutionising the way people fish.
(Photo by Deeper archive)
This innovative, user-focused approach has earned it numerous awards within the industry, from Australia to China to America and the UK. Most notable of all was the company's 2016 CES Innovation Award in the wireless handset accessories category. And success at award ceremonies is also translating into impressive business growth, as Deloitte's latest rankings show.
The annual Technology Fast 500 EMEA report is a comprehensive industry ranking of the fastest growing companies across Europe, the Middle East and Africa over the past 4 years. In this period, Deeper has achieved growth of 7,048% and this rapid development has earned it the best ever ranking for any company from the Baltic states in Deloitte's annual reviews.
As Deeper's Co-Founder and CEO Aurelijus Liubinas told Deloitte, "we're really proud to be the first country from the Baltic States to be named in the top 10 fastest growing tech companies in the region. We have very strong sales in this region, and we're building an ever-growing community of smart anglers across Europe in particular. It's great to receive recognition from global authorities like Deloitte, and to know our aspiration to become a major consumer electronics company with global reach is becoming a reality," he commented.
Receiving the award from Deloitte at the award ceremony in Paris, Deeper co-founder and CMO Rolandas Sereika stressed the importance of the company's forward-thinking culture. "Our idea, our team, our processes have all driven our success," said Mr Sereika. "But my thanks go to everyone for one thing – for remaining innovative every step of the way. Thank you, and let's make sure we always stay this way."
(Photo by Deeper archive)