Cracking the Silicon Valley: Work Fast, Embrace Failures & Network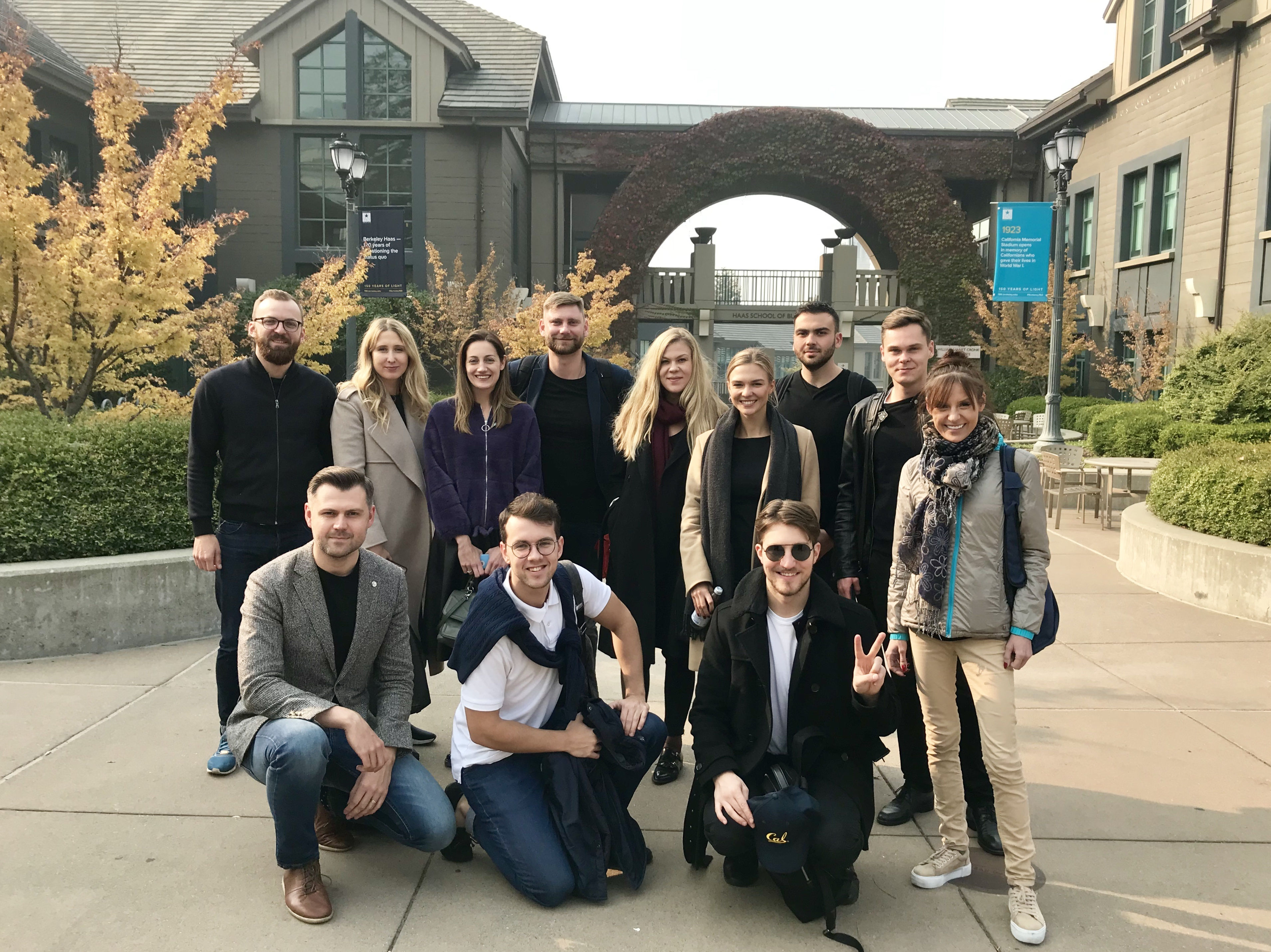 Short blog story from Startup Division team about their mission to Silicon Valley – expectations vs reality and the power of networking – what impressed the most?
There's no shortage of expectations when visiting the Silicon Valley. Many companies famed or failed in this gold rush state and we wanted to know everything they learnt along the way. Visiting Facebook, UC Berkeley, 500 Startups were definitely the highlights of the mission, but what surprised 44 Soft-Landing mission participants—10 startups (from Lithuania too) and 30 ecosystem builders from Europe—was how everyone we met although had a unique experience, communicated the same vibe and culture. In general, the pace was fast, food expensive, conversations short, and people helpful—the full Silicon Valley experience.
Startup failed? Congratulations!
We sat down for a chat with Andra Bagdonaite of Startup Division, an entrepreneurship support organization that is leading Soft-Landing project activities and the mastermind behind this mission.  
"What surprised us the most is the difference in mentality when it comes to risk-taking. European startups are still rather risk-averse, they tend to spend a lot of time perfecting the product whereas startups in the Silicon Valley are very quick to release and validate the product. If it doesn't work, they move on to the next one."
Mark Searle, Managing Director at Innovation Acceleration Group, UC Berkeley was kind to share his personal path filled with successes and failures. He noted that Silicon Valley, and Berkeley in particular, have the culture of viewing these "downs" as experience and they are considered a very valuable experience.
"That mindset that it is ok to fail is culturally accepted, and to a big degree is the Silicon Valley's success factor."
Success, then, often means resilience and ability to get back up again, and that experience helps you create a prosperous business.
Another difference in perspective is startups' ability to think big.
"Startups there have a very global mindset, they are not geographically attached, when they create a product they create it for the whole world, and investors are keen on investing big and finding that next unicorn."
People will help but don't fail at networking
Another thing that happens fast in the Valley is networking.
"People network all the time. They are very friendly and willing to connect you to others that might be of help. But you've just got one shot with them. If they like you, all doors will open wide. But if you failed, you will not have another chance with that person."
Another golden rule for networking is to follow up fast.
"If you don't connect on LinkedIn and follow up the same day or the next day, you will be considered impolite. Following-up after a few days or a week is a no-gamer in the Valley."  
What do we take home with us?
Mission participants brought back a number of contacts and ideas how to improve their ecosystems.
"The Soft-Landing mission has enabled participants to create new partnerships, expand mentor network, connect European and American investors, provided with direct contacts to help European startups scale to US and find partners who could help test their products. Hope this will allow us to bring some of that American mindset to home countries and power up our ecosystems," notes Andra.
"The Soft-Landing Mission to Silicon Valley was an eye opener for me. Everybody who works in startups and innovation should at least be once in the Valley to see what is going on in the Champions League of world scaling tech!" adds Kamil Barbarski, Entrepreneur and Innovation Hacker at kamilbbs.com.
Don't miss our call for applications to the next missions! Follow Soft-Landing on: https://soft-landing.eu/