Apply for Baltic Sandbox Accelerator Spring 19 Batches!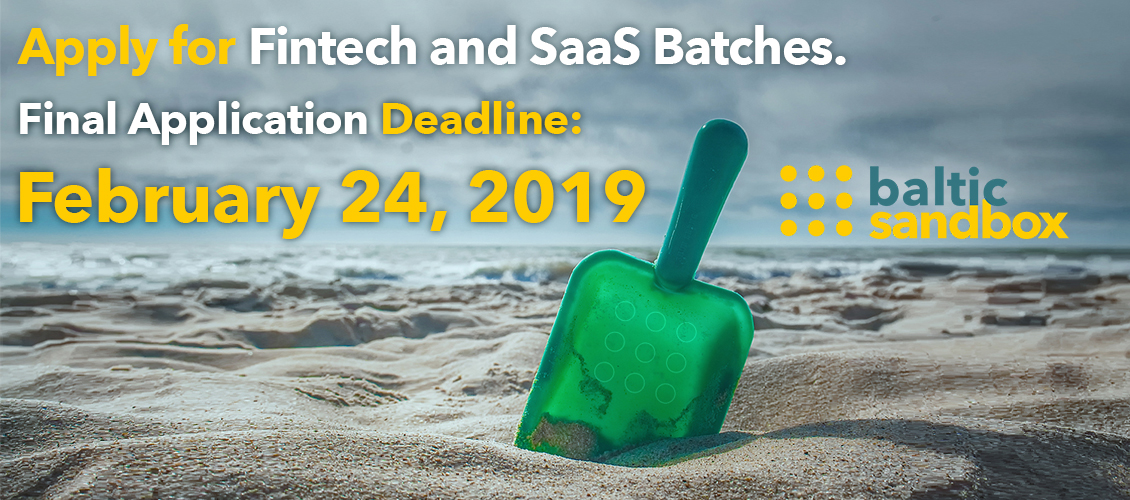 Baltic Sandbox accelerator helps founders of seed stage startups to develop their startups in EU and North American markets. We provide connections, knowledge, expertise from global mentors in addition to investment opportunities.
Spring 8-week acceleration program starts on March 11, 2019, in Vilnius, Lithuania. Daily sessions with experienced mentors and market experts help startups to tailor their product, pitch, business model, and create a powerful international network. Weekly meetings with investors, who are deeply involved in the acceleration process, make products ready for smart funding. Collaboration with corporate and governmental mentors and partners offers startups soft-launch opportunities and co-investment options.
Our media and event partners help startups to become more visible in the EU, North American, and Asian markets. Startups get full legal support on company registration, shareholders agreement, IP, and GDPR, as a part of the program.
Lithuania is known in the EU market by its outstanding success driven #fintech, #insurtech and #SaaS initiatives, together with extremely conveniently built governmental programs (Startup Visa), strong support from corporate partners and reliable connections across the Baltics, Nordics, and the UK.
In 2017, the Bank of Lithuania launched EU financial licenses for fintech startups which resulted in rapid growth of Lithuanian fintech ecosystem and new opportunities for the market players.
Interested to know more? Apply at https://balticsandbox.eu and schedule a call with our team.
Final application deadline – February 24, 2019.