Applications to the 3rd Edition of the PwC Startup Collider Scale-up Program Now Open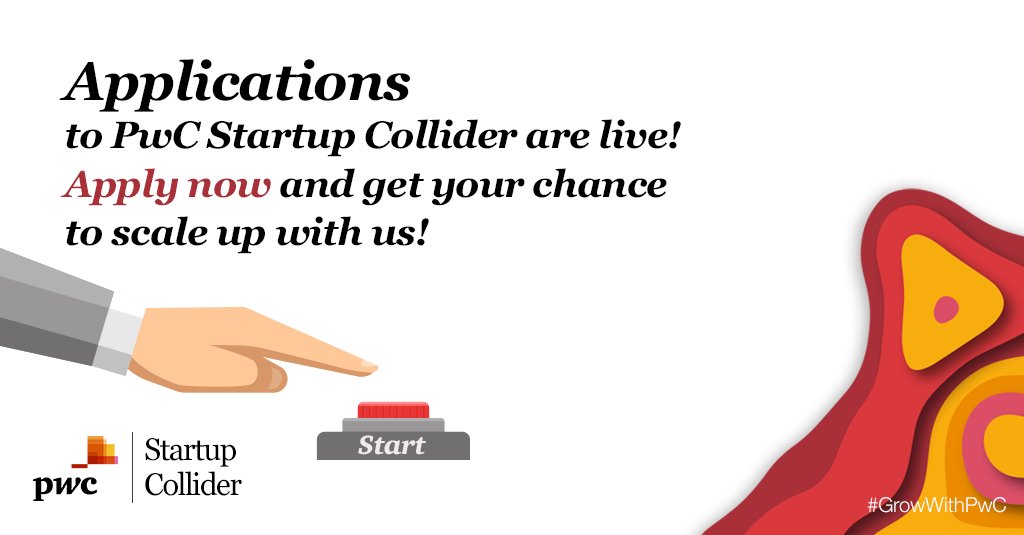 The applications for the 3rd edition of the PwC Startup Collider program started. The purpose of the scale-up program is to create a business platform for scaling startups, providing assistance to innovative enterprises with ready-made B2B solutions in developing and scaling their business on foreign markets in Central and Eastern Europe.
Applications can be submitted until 16th December 2018.
One of the main advantages of the program is access to an international network of experts, PwC mentors and partners as well as the company's clients around the globe. In Central and Eastern Europe alone, these are thousands of companies seeking innovation from the B2B area that are implementation-ready within their organizations. An integral element of the program is building business relations that do not end when the scale-up finishes.
From the very beginning, the program had an international character. Only during recruitment to the previous edition of PwC Startup Collider, almost 300 startups from 30 European countries, the Middle East and both Americas sent their applications. The program's previous finalists come mostly from Central and Eastern Europe, but also from outside the region, including Great Britain and Spain.
Applications to PwC's scale-up program for startups will be open until 16th December 2018. Afterwards, all applications will be carefully analyzed, and at the end of February 2019, approximately 10 to 15 of the most promising companies will be selected. This group will participate in the half-year-long scale-up process executed chiefly in an online formula. The startups will also get the opportunity to participate in industry and networking events, at which PwC Startup Collider will also be present. Between March and September 2019, entrepreneurs will be meeting with PwC experts and business representatives. In September 2019, the program will end with a special event – a Demo Day in front of investors and potential clients, during which startups will present their products, services, and technologies.
PwC experts emphasize that the Startup Collider program does not limit its offer for startups only to the acceleration of their growth, expansion of their business, and generating profits. Demo Day, the culmination of the program, is the beginning of further cooperation.
All information about the program, scale-up methods, requirements and offer for startups, available on the website: startupcollider.pwc.com.